Winner of the OCO Young Artist Competition
Posted
Congratulations to Kelsey Shanks, who was named the Woodwind Division winner of the Oklahoma City Community Orchestra Young Artist Competition!
Kelsey is a first year graduate student at OCU, where she is pursuing a master's in flute performance. She is originally from Edmond, Oklahoma, and she completed her B.A. in Music at Oklahoma Christian University. Kelsey has a flute studio in Yukon, where she teaches privately. Upon graduating, she aspires to perform with a professional philharmonic orchestra. She also hopes to record music for film soundtracks.
Kelsey performed the 1st movement of the Mozart Concerto in G Major at the Young Artist Competition. Please join us in congratulating Kelsey!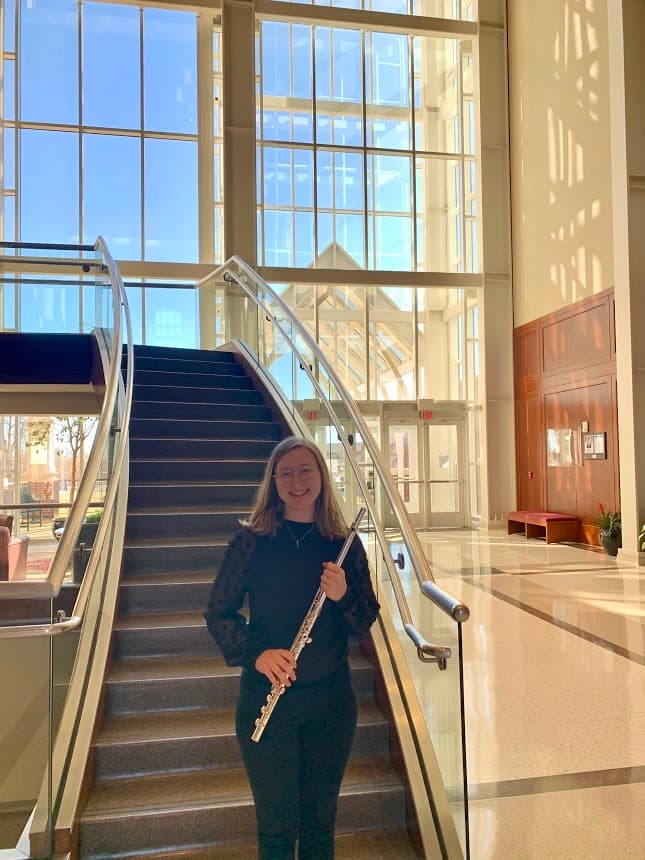 Posted
Subscribe
Get notified every time the OCU Flute Blog is updated.