OCU Summer Music Programs
WHAT MAKES US DIFFERENT
Each summer, students travel from across the United States and around the world to the Oklahoma City University campus to participate in our renowned Summer Music Programs. Our intensive pre-college programs are designed for serious students who want to develop their talents and be challenged by OCU's rigorous training.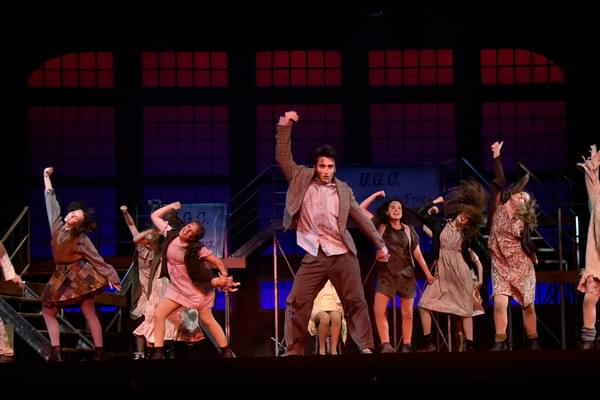 WHAT TO EXPECT
Real classes taught by real faculty
Our programs are chiefly directed and instructed by faculty from OCU's outstanding Bass School of Music and TheatreOCU. Participants receive the training that produced Broadway stars Kristin Chenoweth, Kelli O'Hara, and many more up and coming stars!
Rigorous pre-college training
Our programs help students prepare for college auditions and beyond.
Private voice training
Private and group coaching to work on appropriate audition repertoire
Masterclasses with the OCU faculty and guests
Acting and monologue classes
Dance classes and mock dance auditions
Mock auditions to give you real-life college audition experience
True college experience
In our Musical Theater Production and Ultimate Summer Experience you will get a real sense of what it means to be a college musical theater major. Your time on campus will be like getting a "mini" degree. It's that intense and rigorous!
It may be different from what you've ever experienced in musical theatre... will you still love it when the reality of long days, hard work, or the disappointment of not getting cast as the lead sets in? If so, GREAT! If not... GREAT! You just saved a lot of time and money auditioning for a career path you're not going to love.

By sharing this time with other driven and talented students from all across the country, you will make lifelong friendships. You will learn and grow alongside friends you will continue to see for years to come at auditions, on cruise ships, in touring companies, and on Broadway stages!
There will also be some fun thrown in! Our counselors - OCU music theatre majors specially chosen to be ambassadors and mentors - take the lead in evening and weekend activities designed to make your camp experience memorable and fun.
Program features:
Live casting auditions
Dance placement
Faculty masterclasses
Fully staged production with a professional production schedule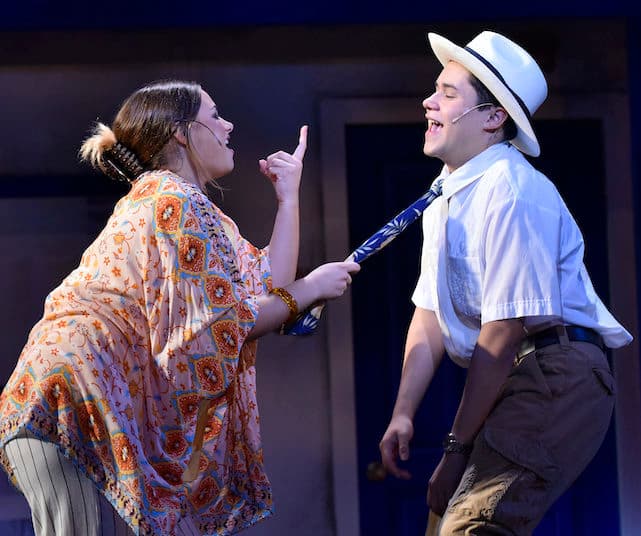 OCU Campus & Bass School of Music
Your daily classes will be in the beautiful Bass Music Center – the most technologically advanced music facility in the nation. Facilities include a 1,100 seat auditorium, 350 seat theater, 400 seat recital hall, three large rehearsal halls, ensemble rehearsal rooms, sixty sound-proof practice rooms and beautiful faculty teaching studios.

You will be housed in one of our fully air-conditioned campus dorms - with 24 hr. supervision - and all meals will be in our student dining hall.
I can't believe it has been a whole week since I was at OCU seeing the summer production. I couldn't let any more time pass without sending a note on how incredibly impressed my daughter and I were by this program. Her overall experience was great and she learned a lot from all of the instructors. I think the whole thing was summed up when she said "I'm not ready to leave!" Thank you again for providing a wonderful experience for these kids and thank you for all of the great communication with the parents.
Admission
Admission to the Summer Programs is based on performance ability and each program has its own age restrictions and requirements. We accept talented junior high and high school students who possess outstanding maturity, responsibility and self-motivation. High school students must audition or provide audition submissions. Students may be considered for scholarships and financial assistance based on talent and financial need.

Students may apply through our partner organization Acceptd.com. Visit getacceptd.com to set up an account and search OCU Summer Music Programs to find our programs.
EARLY BIRD DISCOUNTS - Musial Theatre students who submit their application by January 15th receive 15% off their tuition if accepted. Early application also provides financial aid consideration for qualified students. Click here for tuition and policies.
We love to talk about our program! Feel free to email or call us with questions:
[email protected] or (405) 208-5410

Oklahoma City University's Performing Arts Academy reserves the right to change and edit material presented at any time.