Sumer Music Programs Tuition, Financial Aid & Policies
Summer Music Programs Tuition

All residential programs include on-campus housing and all meals. Commuter programs include lunch daily.

High School Pre-College Intensive (9th-12th grades)
Total Cost - $2,600
High School Musical Theater Program (9th-12th grades)
Total Cost - $4,800
Ultimate Summer Music Experience (combines Pre-College Intensive & 3-week program)
Total Cost - $6,600
Rising Stars Musical Theater Program (ages 12-15)
Total Cost - $3,300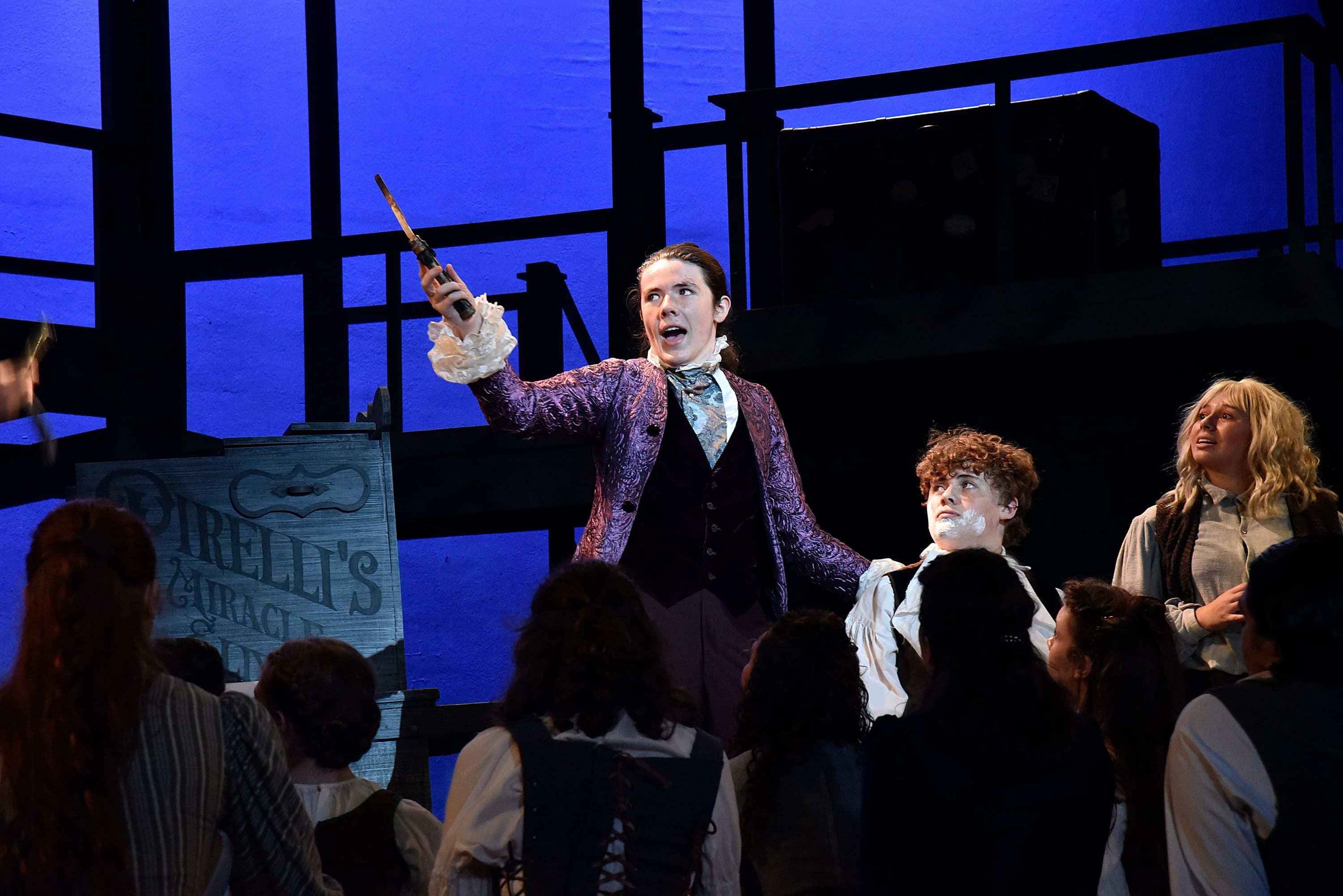 Our daughter had an absolutely fantastic time during her three weeks at OCU! She had so much fun, made many new friends, and most importantly learned a ton from her time in workshops, master classes and rehearsals. Lastly, we were blown away by the final performance of Sweeny Todd and are still in awe in what was accomplished in just three weeks. Thank you to all of the faculty and staff for providing her with such a wonderful experience!

Discounts
Early Bird Discount - Vocalists who submit their application by Jan. 15 receive 15% off their tuition if accepted.
Instrumental students who submit their application by March 31 receive 10% off their tuition.
Scholarships
The OCU Summer Program is pleased to offer special scholarships to students selected to participate in their state's high school All-State Ensemble. Because each state is different, we recognize only those ensembles organized by the state's Music Educators Association, and only participation at the state level. We do not recognize regional, local or jr. high ensembles.
The All-State scholarship is $50 for Instrumental students and $150 for voice students. Students receiving these honors must indicate them on their registration form. Documentation of these awards must be sent along with the audition submission and summer application.
Documentation will not be returned - copies are fine. Failure to include documentation may cause delay in review of your audition. Documentation may include acceptances/invitation letters, or xeroxed copies of the program with student's name in it.
Financial Aid
The OCU Summer Programs is pleased to award financial assistance to qualified students. Financial aid is awarded for both financial need and talent. Students will not be considered for financial aid until an audition submission and all required documentation has been received and reviewed.
To apply for financial aid, you must fill out the financial aid section on the summer registration form. In addition, you must submit a copy of your family's most recent tax return and include a recommendation letter from someone able to comment on your musical ability and desire to pursue musical studies. Students & parents must apply for financial aid when submitting application. Financial aid applications will not be accepted once an offer of acceptance has been made.
Students will be notified of financial aid awards in the acceptance email. All financial aid offers are final. Make sure all requested information is provided as incomplete details may delay review of auditions. If a student's financial aid award is not sufficient to accept admittance, they have 48 hours to notify us.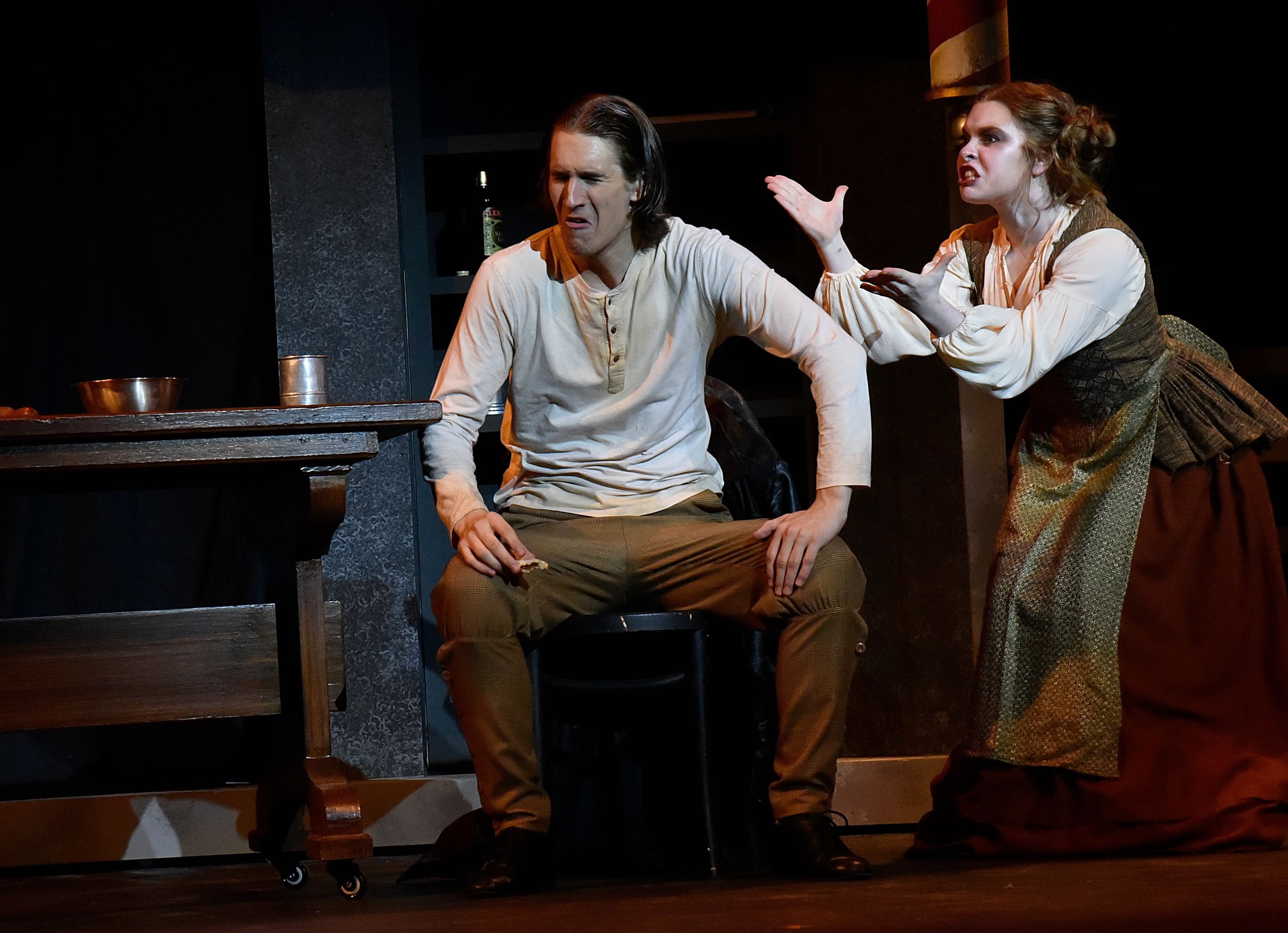 My daughter had the most amazing experience during her three weeks at OCU. Professional and caring staff. Beautiful facilities. She absorbed as much as she could from all the knowledgeable and talented instructors. The end performance was outstanding. And the parent information session was incredible. I just wanted her to stop looking at other schools and just apply to OCU. It is an environment that I highly recommend! Thank you to all who were involved. Hoping our paths cross again.

Summer Music Policies
Late Registration Vocal
Submissions received after the third deadline will be considered late and will be considered if space is still available. Late registration fees will be applied as follows in place of the $50 registration fee:
April 1-30 - $50
May 1-31 - $60
After May 31 - $75
INSTRUMENTAL registration deadline is May 1 and must be accompanied by a $35 registration fee. Applications received after this date will be considered late and must be accompanied by a $45 registration fee.
Early Registration Discount
Voice students who send their application by Janul. 15 receive 15% off their tuition. Early application also provides financial aid consideration for qualified students. Instrumental students who apply by March 31 will receive a 10% discount off their entire tuition.
Acceptance and Notification
Acceptance notifications will be made BY EMAIL through your GetAcceptd account on or before the notification deadline.

Please add these email addresses to your address book once you apply:
In order to reserve your place in a program, students must return the following by the due dates provided in your acceptance email:
Deposit
Half tuition payment
Signed rules and regulations form
Emergency contact form
Signed release & waiver form
Completed medical form and copy of your insurance form
Accepted students will receive these forms by email following acceptance. Failure to send payment by the designated time will result in retraction of acceptance and your spot will be given to another applicant. The Performing Arts Academy accepts no liability for payments delayed due to mail or other acts. Applicants may call the Academy office at (405) 208-5410 to receive payment confirmation.
Payment Deadlines
Tuition must be paid in full by May 1 for ALL PROGRAMS.
Students who apply after May first must pay their entire tuition within two weeks of acceptance notification. Failure to receive payment may result in retraction of acceptance or addition of late fees.
Participants who wish to cancel their participation in a Summer Program must do so in writing one month prior to the start of their program to receive a refund (less application fee and non-refundable deposit). Failure to act within this time frame will result in no monetary reimbursement.
Application fees and deposits are non-refundable.
If an accepted applicant must cancel less than one month before the start of their program due to sickness or medical condition, the applicant must submit a written doctor's verification of illness. Refund will not be issued until doctor's verification is received. Once verification is received, the applicant will be refunded 70% of the tuition paid (less application fee and non-refundable deposit). Doctor's verification must be received within 5 working days of notice of cancellation or no refund will be issued. Refunds are made by direct deposit only.
Dismissal
The Performing Arts Academy reserves the right to expel any student for violations of PAA policies, University regulations or state law without refunding any fees paid. If a student decides to withdraw from the program after arriving at OCU, there will be no refund. Students who are expelled or leave during the program are responsible for their own travel arrangements. As a courtesy, Summer Music Program staff will arrange for airport transportation with a reliable airport shuttle service. It is the responsibility of each parent and student to be familiar with all the financial policies stated above. An application submission and/or program acceptance is acknowledgment that the OCU Summer Program tuition and policies are clearly understood. All applications, payment and questions may be directed to the Performing Arts Academy Office at (405) 208-5410. Emails may be sent to [email protected].