Employee Spotlight: Shella Gettings
Posted
Oklahoma City University aims to support its students, and those efforts are powered by a team of dedicated faculty and staff members.
Over the coming weeks, Nova will put the spotlight on some of those team members and find out what they do at OCU and why helping students is important to them, and dig a little deeper to find out things like their favorite local pizza spot and top ice cream flavor!
Today, we're pleased to introduce you to Kramer School of Nursing faculty member Shella Gettings.
Title: Clinical Instructor in the Traditional BSN program
How long have you been at OCU: Two years
College experience: Finished at South University with a Master's in Nursing, Family Nurse Practitioner
In what city did you grow up: Oklahoma City
Why is helping students important to you: I struggled throughout my educational journey with reading comprehension and with the ability to focus in a classroom setting. Being unable to read a paragraph and then explain to the teacher what I read about was impossible it seemed, but through hard work and a lot of support from those same teachers, I made it and now get to pass that support along to others.
What's one piece of advice you'd give to an incoming OCU student: Take a deep breath and believe in yourself. Doubting your abilities will only bring a negative vibe to your accomplishments and nobody enjoys celebrating success with negative vibes lingering in the background!
What are some of your favorite things to do in your free time: I love to craft and spend time with my AMAZING (almost) 8-year-old son, Avery, and husband.

You're going to be stranded on a deserted island and you can only take one movie and one TV show/series to watch. What would you take: My movie would be "Tombstone," which I annoy those around me while we watch it because I recite the lines with the characters. TV show, "The Transplant," a cheesy Canadian medical drama that is the best soap opera-type story EVER!
Favorite flavor of ice cream: Coffee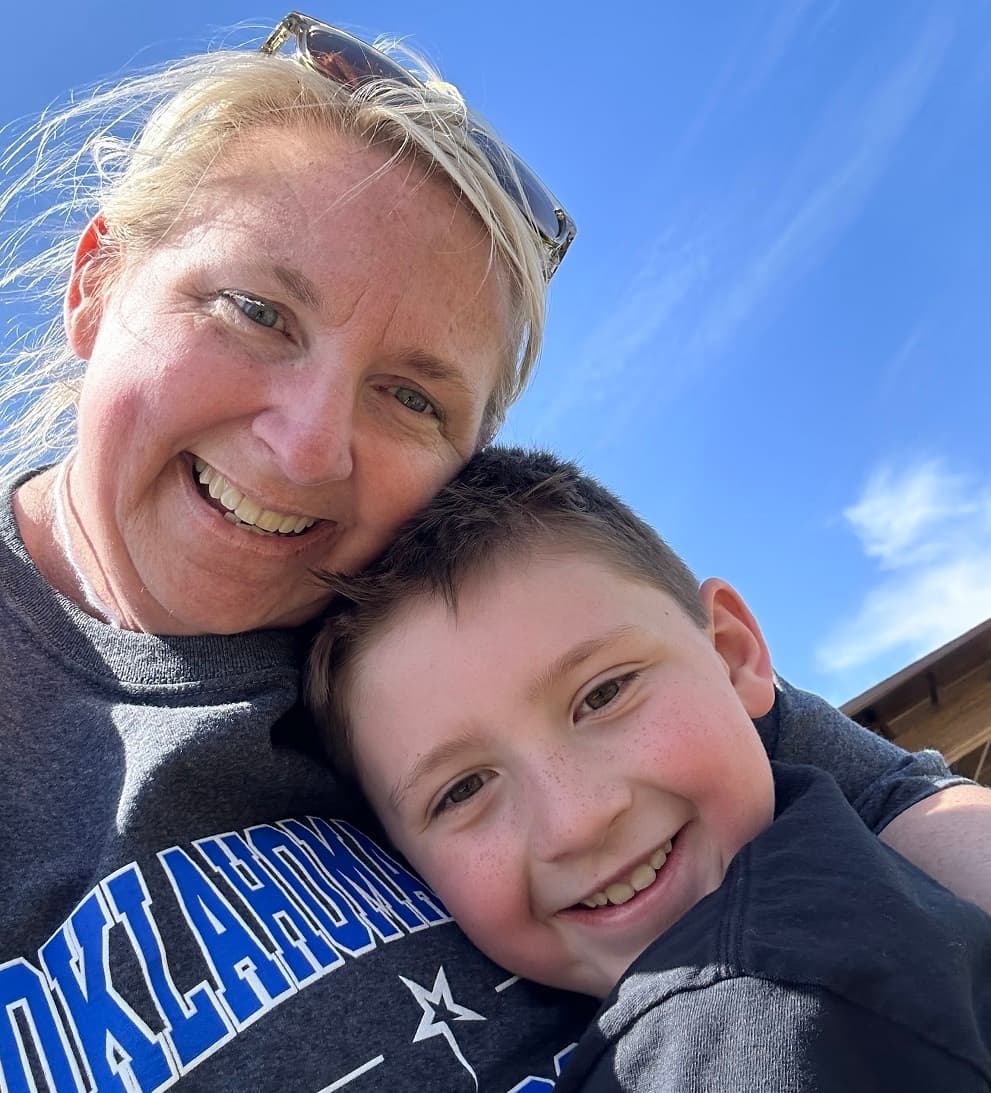 What's something you like about working at OCU: I love the small community of OCU. In a small community, you know you have support on the hard days and that there is always someone there to help when you need it. The students are great and when they graduate, it is like you are congratulating a new friend on turning into a colleague.
Do you have any recent professional achievements you'd like to share: Becoming full-time faculty in the nursing program was a huge leap for me from the clinical bedside as a provider. I was nervous since I didn't have academic experience at the university level, but I quickly learned how much I love it and get to teach future nurses how to flourish in the real medical world as a student and a newly licensed registered nurse.
What's one country you'd love to visit, and why: Australia. Although it scares the "BeeGeeGee's" out of me that they have the highest number of venomous snakes and spiders, not to mention the Crocs (non-rubber shoe kind), I picture it to be an exotic and phenomenal place on the planet that you get to experience a whole new kind of living ... and then come home to simple Oklahoma!
What's your top-rated metro-area pizza place: Empire Slice
Early riser or night owl: Night owl!
You're going to attend an OCU event -- do you pick music, dance, theatre or athletics, and why: Theatre. I love Broadway musicals and plays with all my being!
What's your best one-sentence sales pitch for why a student should attend OCU: The best way to make your dreams come true is to be a star at OCU! You never know what lies ahead until you take that first step.