They said it: Reactions to Coach McSpadden's all-time wins record
Posted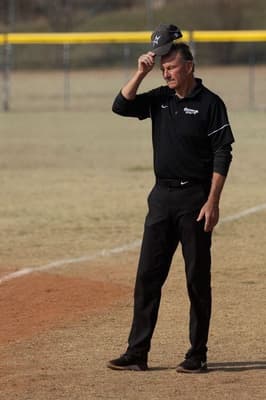 Phil McSpadden took over as college softball's all-time victories leader when Oklahoma City University swept a doubleheader on March 9.
McSpadden boosted his career win total to 1,860 wins, more than Mike Candrea, who had resided atop the list of winningest college softball coaches. McSpadden is in his 36th season as head coach.
Under McSpadden, OCU has reeled in 11 national championships (1994, 1995, 1996, 1997, 2000, 2001, 2002, 2007, 2016, 2017 and 2022) and finished as national runner-up five times.
Well-wishers from the softball world have offered congratulatory messages since his accomplishment, including the following:
"Phil's accomplishment is a direct reflection of his passion and the amount of work that he puts into coaching. Most people don't appreciate the sacrifices involved in being a coach in terms of the time spent recruiting, travelling to and from games, practicing, monitoring academic progress, raising money, working on your facility, etc. Not only does Phil embody what it means to be a coach of a small college athletic program, but he absolutely loves it and believes deeply that God's plan for him was to do exactly what he is doing. The results (winning games and championships) speak for themselves, but more importantly the impact that Phil has had on student-athletes, peer coaches, and the game of softball itself are remarkable. I was blessed to work with many outstanding coaches in my time at OCU and Phil is absolutely one of the best."
- Jim Abbott, OCU athletic director 2002-21; assistant athletic director 1991-94
"You've done so much for the game of softball and for so many young people and so many young coaches who have looked up to you and appreciated the way you recruited, the way you competed. You're just a champion on and off the field."
- Tim Walton, coach of the University of Florida
"Coach Phil is so deserving of this honor as the record speaks for itself. Phil is the most humble and best coach there is. He has been a servant to not only the game, but also the players that have played for him."
- Jaci (Smith) Witt, 2019 NAIA player of the year and three-time NAIA catcher of the year with OCU
"He is one of the most humble and generous individuals you would ever meet. He has invested so much in so many over the years, and of course he would never admit to what he is, which is one of the greats of the game."
- Rich Tortorelli, OCU assistant athletic director for communications
"There is no doubt that Coach McSpadden breaking the all-time wins record is an amazing accomplishment, but it is how he accomplished that record that makes the achievement even more special. Phil is a humble man who shines the spotlight on his student-athletes. His investment in the development of his student-athletes has helped to prepare hundreds of alumni to be successful in their life's pursuits after graduating from OCU. His over 35 years of loyal service to OCU provides a shining example of how current and future OCU staff members can serve our students."
- Corey Bray, OCU athletic director
Coach Phil McSpadden, after setting the record:
"I always use the expression it's a classroom on the field. You're hoping it's not about someone standing in the third-base box just clapping their hands and saying, 'It's okay girls, we'll get them tomorrow.' That we're intense and we play hard and play the way it's supposed to be played. We're going to play intense, and we're going to play with the idea we're supposed to win. I hope that people see these kids are having fun in the process."
"Coach McSpadden is such a humble person. He is a great coach and a great person. Congrats Phil, honored to be an OCU alumna."
– Lisa Navas (BS Physical Education '87), assistant coach, South Florida; head coach, Carolina Diamonds (National Fastpitch League), 2012; head coach, North Carolina State, 2004-12
"From your favourite Aussie native, CONGRATULATIONS Coach McSpadden on becoming college softball's all-time win leader. It was a privilege and honour to be both coached and cared for by you. Thank you. Enjoy celebrating this milestone. You are something special."
– Kelly McKellar-Nathan, who played on OCU's 1994 and 1995 national championship teams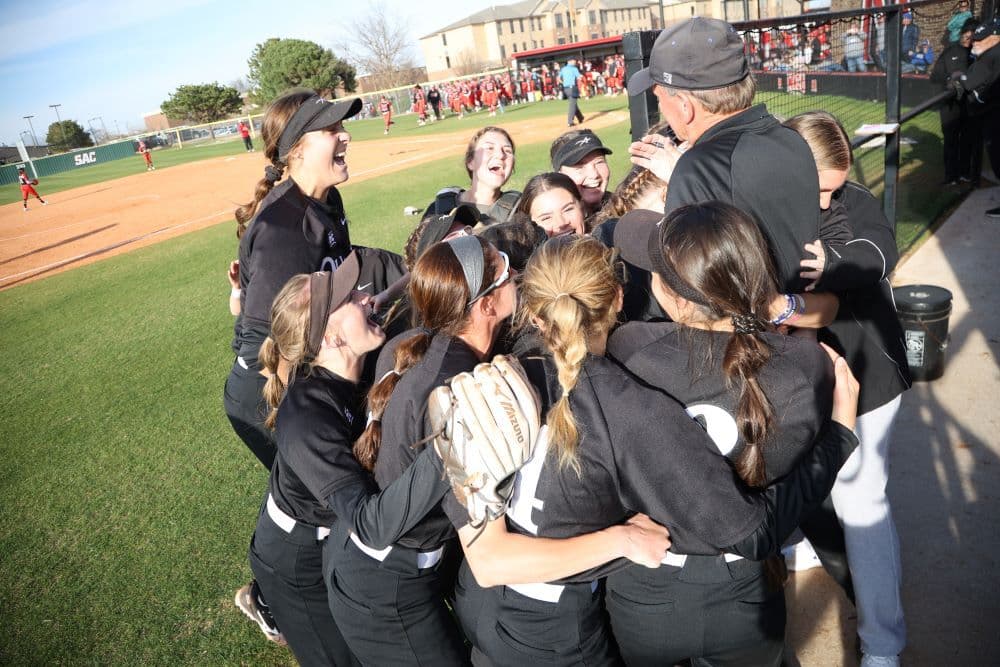 "It's truly just a deep honor. I am such a small part of his huge legacy. He doesn't just win games, he shapes character, work ethic, championship mindset and teaches life, not just softball. He is not just the best coach, he is an even better man. There is no one more deserving! We love our guy!"
– Lexi Duff, current OCU softball student-athlete