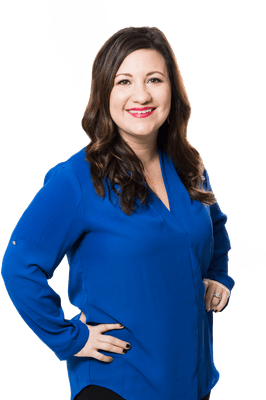 Dr. Ali Wilke, DNP, APRN-CNP Family Nurse Practitioner Lakeside Doctors GYN & OB
Alisha "Ali" is an outstanding alumna of Oklahoma City University having graduated with a BSN degree and then a BSN-DNP degree in 2016. Her areas of clinical interest are: family practice, adolescent health, and women's health. Ali is a member of the American Association of Nurse Practitioners, the Association of Oklahoma Nurse Practitioners, and the Sigma Theta Tau International Honor Society of Nursing. Since 2017, Ali has been continuously serving as a preceptor for multiple BSN-DNP students from KSN. She is currently serving as the Chair of the Advanced Practice Advisory Board at KSN, an alumna advisor for the Alpha Phi sorority at OCU, and a medical reviewer for Alpha Phi International's yearly Heart to Heart Grant that awards $100,000 to a university or medical facility to fund and encourage research and education to lessen the impact of heart disease in women.
Dr. Wilke, on being a preceptor:
"My experience as a preceptor for OCU has been extremely positive. I know exactly what to expect from the student and where they should be in their didactic and clinical learning. It is also very comforting to know that I can contact their instructors and know my feedback will be strongly considered. I also know exactly how the student is feeling and what is being asked of them from their OCU instructors. The OCU DNP is demanding and rigorous, as it should be, and I would expect nothing less from OCU. I have the same high expectations for my OCU students as their OCU instructors do and I hold those same high standards when I have students from other schools and have found that OCU students are coming to me so well prepared and with a broad knowledge base."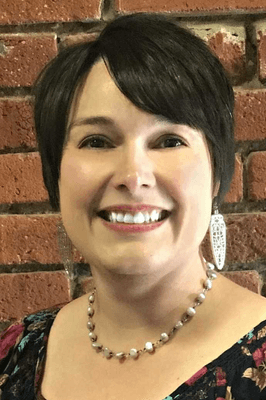 Cheryl Peters, MS, APRN-CNP Family Nurse Practitioner Garfield County Health Department
Cheryl is an established and highly skilled nurse practitioner with over 14 years of experience in the provision of women's healthcare. Cheryl provides family planning services at numerous health department sites in northern Oklahoma including Garfield County, Kay County, Payne County, and Woodward County. She is a BSN graduate of the University of Central Oklahoma, and a MS graduate of the University of Oklahoma. Cheryl has been precepting Kramer BSN-DNP students for several semesters. In addition to her professional practice, Cheryl is also a health educator who provides health promotion and disease prevention education on topics such as HIV and AIDS in rural schools around the Enid area.
Cheryl Peters, on being a preceptor
"I have been a preceptor for KSN students for over 5 years. I always enjoy my experiences with these students! I feel like the curriculum and instructors at KSN do a great job preparing the students for the clinical experience and for future practice as Nurse Practitioners!"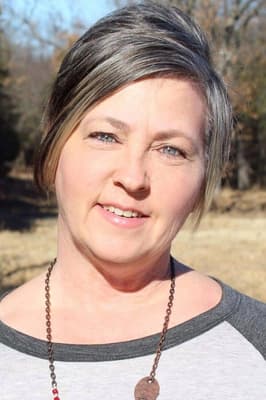 Dr. Christie Griffin, DNP, APRN-CNP Family Nurse Practitioner Access Family Care, LLC
Christie graduated as an inaugural class member of the Doctor of Nursing Practice (DNP) program from Oklahoma City University, Kramer School of Nursing in 2014. Christie is currently practicing as a family nurse practitioner in Eufaula, Oklahoma. She is also an adjunct professor at Samuel Merrit University in Oakland, CA. Along with that, Christie is working as a Subject Matter Expert for Franklin University (FNP Program), Columbus, OH. With four years of diverse advanced practice nursing experiences, she began precepting BSN-DNP students of KSN on the 2018 Spring semester. Christie also serves as a member of the Advanced Practice Advisory Board at KSN.
Dr. Griffin, on being a preceptor:
"Precepting is my favorite part of the job. I've precepted students from several universities. It's apparent in the "clinical readiness" of students, that not all Nurse Practitioner programs are created equally. I'm very proud of the quality of students coming out of OCU!"