Oklahoma City University Police
2021-2022 ANNUAL SECURITY REPORT
Now available for online reading or download.
Read Now
Oklahoma City University Police Department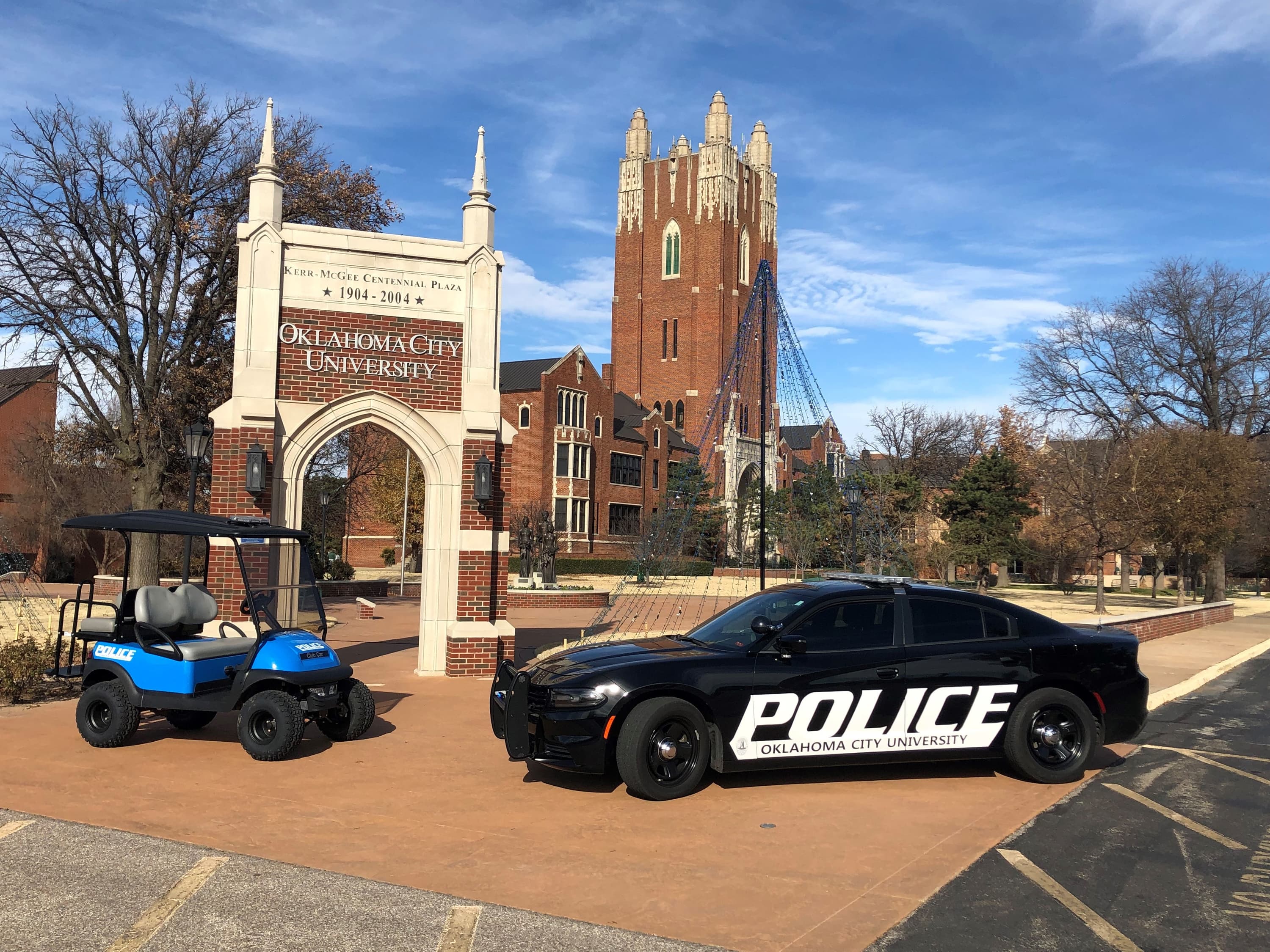 The Oklahoma City University Police Department is devoted to providing our campus community with emergency and non-emergency services in a timely and efficient manner.
Additionally, we are proactive in identifying and curtailing criminal activity and safety concerns. This is accomplished by providing ethical, well trained and dedicated police personnel and directing them in successfully confronting criminal activity though powers of arrest and apprehension of criminals and implementing professional crime prevention techniques. This preserves our goal of creating an academic environment that is conducive to learning.
Our Mission
The Oklahoma City University Police Department is committed to protecting life, liberty, property, and the preservation of peace with honor, integrity, and excellence.
Office Location and Hours
Location: 1635 NW 23rd Street
Hours: Open 24 hours a day, 7 days a week
Contact Info
EMERGENCY CALL: (405) 208.5911
Non-Emergency: (405) 208.5001
Fax: (405) 208.6039
Email: [email protected]
Anonymous Reporting: Campus Conduct Hotline Toll-Free 1-866-943-5787

Students, staff, faculty, campus guests, and others are requested to cooperate fully with campus police and report promptly any crime or suspicious activity of any nature to the Police Department. Failure to do so, making a false report or obstructing an investigation may result in sanctions, fines, or disciplinary action by the University or criminal prosecution.

If you are interested in a position with the OCU Police Department please apply online at Employment@OCU.