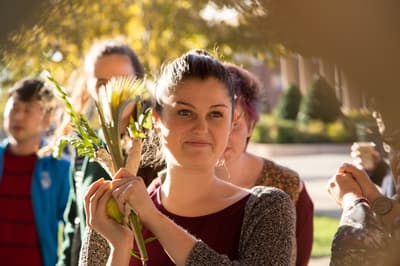 Why should I consider an Interfaith Studies minor at Oklahoma City University's Wimberly School of Religion?
To gain a broad overview of the world's major religious traditions
To learn how to interact with persons from a variety of religious backgrounds
To demonstrate leadership skills in religious communities or organizations
Pair this minor with your major in Nursing, Business, Political Science, Sociology—Persons in every field will engage in interfaith dialogue in the 21st Century!
What is required?
18 Credit Hours of coursework

Introduction to World Religions
Religious Pluralism and Interreligious Dialogue
12 hours of electives in approved courses

At least 9 hours at the 3000-4000 level
At least 3 hours outside of the School of Religion
Can include up to 3 hours of internship in an Interfaith setting
Contact
A Celebration of Sukkot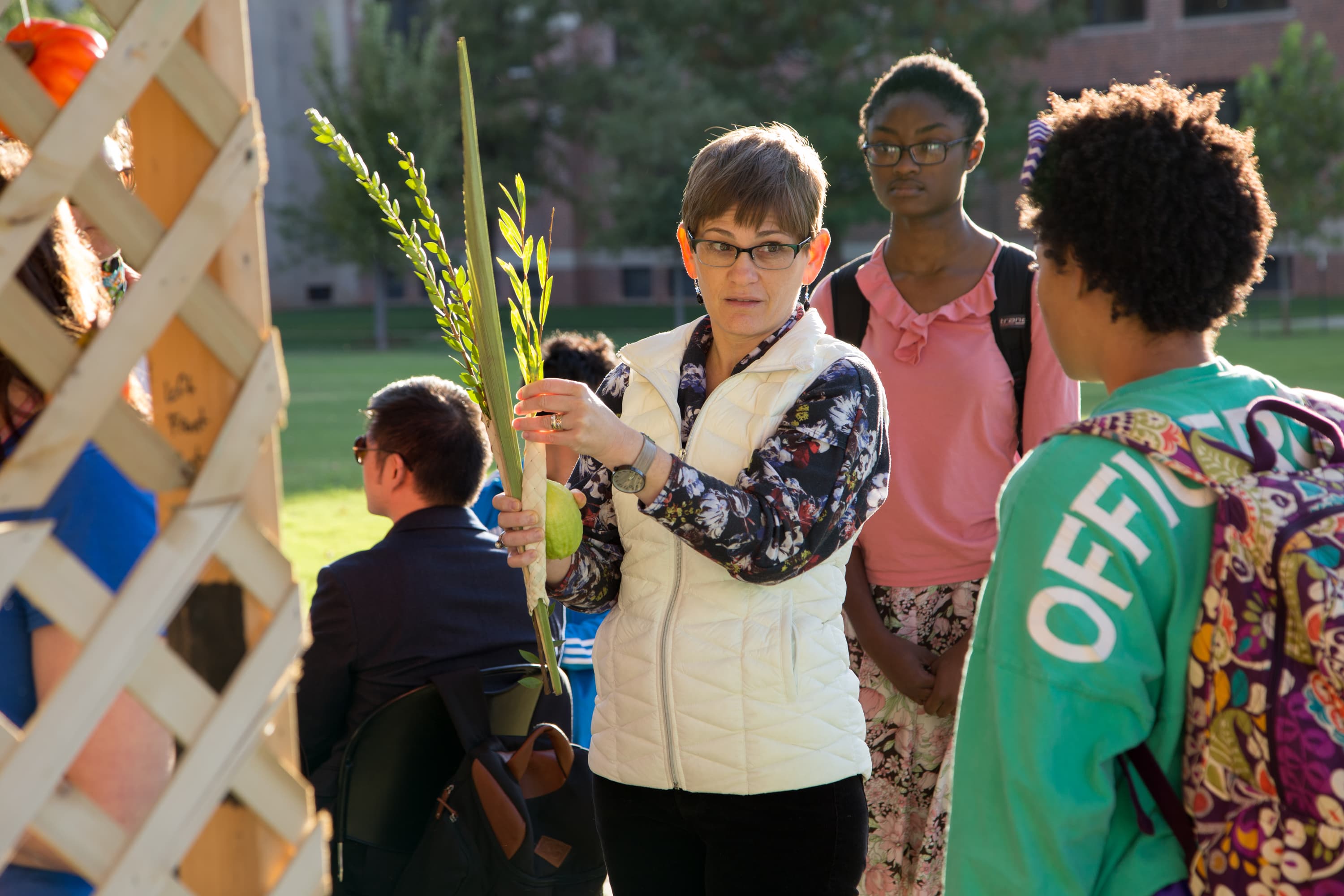 The OCU Jewish Stars is the only Jewish student organization at OCU. They are committed to celebrating Jewish religious and cultural traditions on campus. The OCU Jewish Stars is open to all students, whether you are Jewish or just interested in learning more about Judaism!
Follow them on Facebook or contact Celia Tedde at [email protected] for more information about joining this organization.