Certification Studies in the United Methodist Church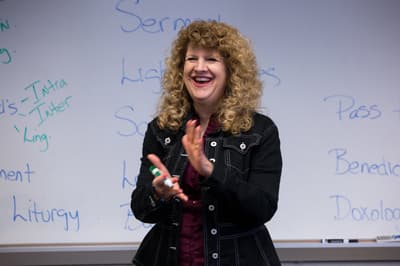 Certification is the church's recognition that a person has met the required personal and church qualifications, academic preparation, and work experience necessary to achieve and maintain professional excellence in a particular area of ministry.
Certification is available in the United Methodist Church in several areas of specialization. The Wimberly School of Religion is approved to offer certification in:
Religious Education
Youth Ministry
The majors in Religious Education and Youth Ministry in the Wimberly School of Religion meet the educational requirements of the United Methodist Church for certification in their respective fields.
For additional information on requirements for certification contact the Registrar of the Annual Conference Board of Ordained Ministry, Section of Deacons and Diaconal Ministry.