Religion Track (Credit Hours: 34)
The Religion Track is the most flexible program in the School of Religion. Students are able to adapt the program to focus primarily on Christian traditions or combine the study of Christianity with the study of other religious traditions such as Judaism, Islam, or Hinduism.
This program along with courses in English, history, philosophy, the social sciences, and various electives will provide the student excellent preparation for seminary and graduate school or for various careers in faith communities, non-profits, and other community service related organizations.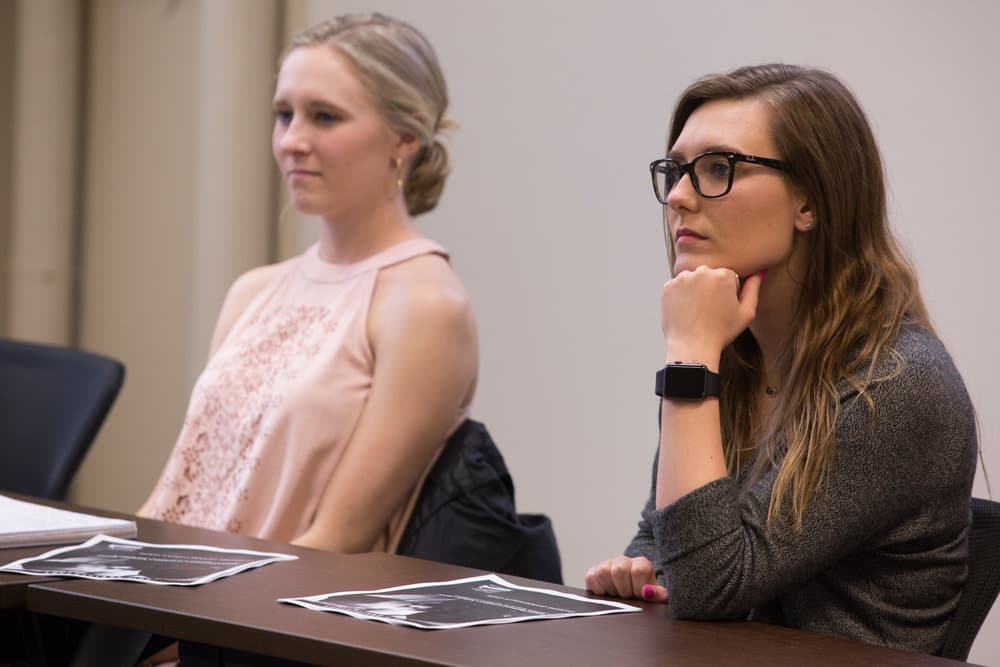 Required courses for all religious studies majors:
| Course Number/Level | Title | Credit Hours |
| --- | --- | --- |
| REL 1001 | Orientation to Religious Studies | 1 |
| REL 2023 | Methods of Scriptural Interpretation | 3 |
| 3000–4000 level | Scripture Studies Course | 3 |
| 3000–4000 level | Theology course | 3 |
| REL 4803 | Capstone | 3 |
Additional courses required for the Religion Track:
| Course Number/Level | Title | Credit Hours |
| --- | --- | --- |
| Any level | Religion, Ethics, Culture | 3 |
| 3000–4000 level | History of Religion | 3 |
| 3000–4000 level | World Religions | 3 |
| PHIL/REL 4103 | Philosophy of Religion | 3 |
| 3000–4000 level | Elective courses | 9 |