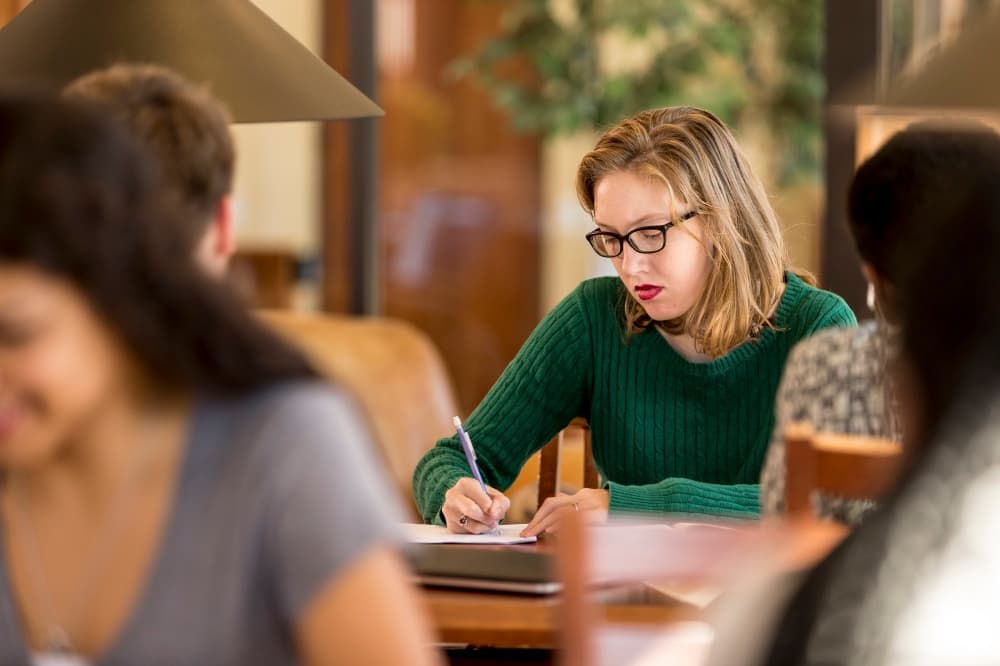 Religion/Philosophy Track (Credit Hours: 40)
The Religion/Philosophy track provides coursework in both the School of Religion and the Philosophy Department. This track is designed primarily for those students who want to pursue ethical and religious studies within a rigorous philosophical and theological context. The program prepares students either for advanced academic study in philosophy or religion, or seminary for those interested in ordained ministry.
The core requirements in the history of philosophy and the history of Christianity are intended to provide students with a systematic grounding in the major philosophical and theological resources of Western philosophy and the Judeo-Christian tradition.
Required courses for all religious studies majors:
Course Number/Level
Title
Credit Hours
REL 1001
Orientation to Religious Studies

1
REL 2023
Methods of Scriptural Interpretation
3
3000–4000 level
Scripture Studies Course
3
3000–4000 level
Theology course
(Contemporary Theology required for Rel/Phil track)
3
REL 4803
Capstone
3
Additional courses required for Religion/Philosophy:
| Course Number/Level | Title | Credit Hours |
| --- | --- | --- |
| PHIL 3114 | History of Philosophy I | 4 |
| PHIL 3214 | History of Philosophy II | 4 |
| PHIL 3314 | History of Philosophy III | 4 |
| REL 3013 | History of Christianity (Ancient-Medieval) - or - | 3 |
| REL 3113 | History of Christianity (Reformation-Modern) | 3 |
| PHIL/REL 4103 | Philosophy of Religion | 3 |
| REL 2703 | Introduction to Christian Ethics - or - | 3 |
| REL 3613 | Problems and Issues in Christian Ethics | 3 |
| 3000–4000 level | Electives in either Religion or Philosophy | 6 |