Pre-Seminary Track: 3+3 with Saint Paul School of Theology (Credit Hours: 36)
This program is in cooperation with Saint Paul School of Theology. It is designed to accelerate the time it takes for students to complete both the Bachelor of Arts and Master of Divinity degrees.
Students will complete three years of undergraduate work at OKCU and then begin the MDiv coursework at Saint Paul School during their senior year.
The first year of graduate course work at Saint Paul will be transferred to OKCU to complete the BA. It will also fulfill the first year of the MDiv program.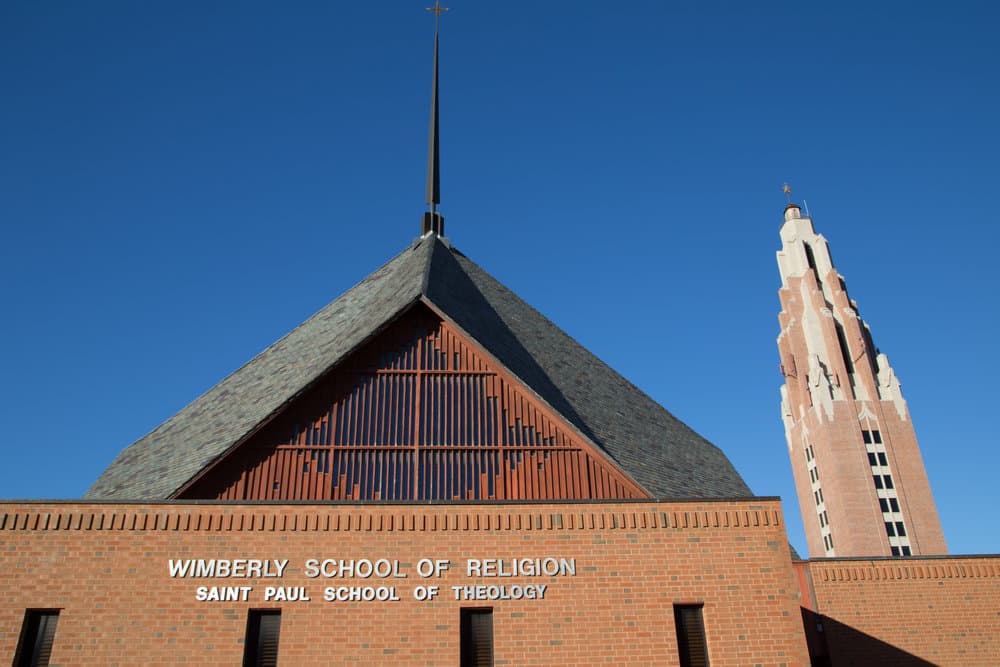 Pre-Seminary Track Details
Students must select the 3+3 program in their freshmen year. (Sophomores may apply on a case by case basis). To maintain "active status" in the 3+3 Program, students must make satisfactory academic progress toward completion of a degree, including:
By the end of the student's Junior Year, the student must have completed at least 100 credit hours;
Prior to beginning the Master's degree coursework, the student must have completed all the major's Bachelor's degree requirements including general education requirements, leaving only Bachelor of Arts electives to be completed concurrently with the Master degree coursework;
The student must maintain a 3.0 GPA, as evidenced by the Oklahoma City University transcript, which shall be sent to the SPST Director of Student Recruitment Services by June 1;
The student must display satisfactory academic progress, which shall be confirmed by a letter from the Director of the School of Religion to the Saint Paul Director of Student Recruitment Services by April 1. This letter may also serve as one of the three recommendations listed noted below;
The student must exhibit potential for ordained ministry in the Christian church, as demonstrated by three letters of recommendation as specified by Saint Paul and completion of the required personal statement.
After students have met the above-listed requirements for maintaining active status in the 3+3 Program, the following three years shall be structured as follows:
Senior Year, students complete no less than 24 semester hours of courses as designated by Saint Paul to fulfill the first year of the MDiv degree. Students may matriculate at the Saint Paul campus located either in Oklahoma City or in Leawood, KS.
Upon successful completion of the Senior Year credit hours, an official Saint Paul transcript will be sent to the OKCU Office of the Registrar and, provided the student has met all requirements for his/her declared bachelor's degree, the student will be awarded a BA from OKCU and will be designated an "MDiv degree seeking student" at Saint Paul. Upon official student request, a copy of the final OKCU transcript will be submitted to the Saint Paul Registrar for this change of status.
Students will complete the remaining 55 credit hours toward the MDiv, which will be awarded by SPST.
Required courses for all religious studies majors:
| Course Number/Level | Title | Credit Hours |
| --- | --- | --- |
| REL 1001 | Orientation to Religious Studies | 1 |
| REL 2023 | Methods of Scriptural Interpretation | 3 |
| 3000–4000 level | Scripture Studies Course | 3 |
| 3000–4000 level | Theology course | 3 |
| REL 4803 | Capstone | 3 |
Additional courses required for the Pre-Seminary Track:
| Course Number/Level | Title | Credit Hours |
| --- | --- | --- |
| REL 3813 | Nature and Work of Christian Education | 3 |
| REL 4253 | Religious Pluralism and Interreligious Dialogue | 3 |
| REL 4603 | Leadership in Christian Education | 3 |
| REL 4613 | The Bible in Ministry | 3 |
| REL 4703 | Theology in Ministry | 3 |
| REL 4981 | Internship in Religion (2 semesters) | 2 |
| Any level | Religion, Ethics, Culture course | 3 |
| 3000-4000 level | World Religion course | 3 |