Youth Ministry/Religious Education
Youth Ministry/Religious Education (Credit Hours: 42)
The Youth Ministry/Religious Education major is particularly useful for students interested in ordained ministry, Christian education, youth work, program coordination, or other church-related vocations.
The Youth Ministry Track focuses on ministry with junior high and high school students
The Religious Education Track has a broader focus including children, youth, and adults.
Coursework is tailored to reflect the track and the student's interest area.
An Internship is required in the junior or senior year to gain hands-on experience.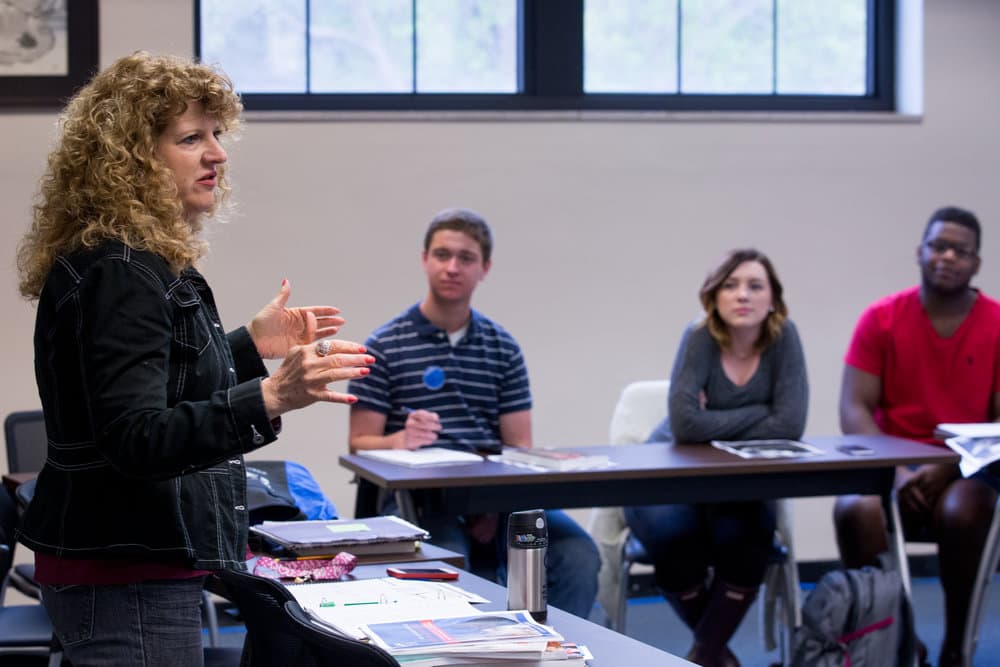 Required courses for all youth ministry/religious education majors
| Course Number/Level | Title | Credit Hours |
| --- | --- | --- |
| REL 1001 | Orientation to Religious Studies | 1 |
| REL 2023 | Methods of Scriptural Interpretation | 3 |
| REL 3233 | United Methodist Studies | 3 |
| REL 3813 | Nature & Work of Christian Education | 3 |
| REL 4603 | Leadership in Christian Education | 3 |
| REL 4613 | The Bible in Ministry | 3 |
| REL 4703 | Theology in Ministry | 3 |
| REL 4803 | Capstone | 3 |
| REL 4981 | Internship in Religion (two semesters) | 2 |
One 3000-4000 level course in each of the following areas (9 hours)
| Course Number/Level | Title | Credit Hours |
| --- | --- | --- |
| REL 3013 | History of Christianity (Ancient-Medieval) or | 3 |
| REL 3113 | History of Christianity or | 3 |
| REL 3223 | History of Christian Spirituality | 3 |
| 3000–4000 level | Hebrew Bible or New Testament | 3 |
| 3000–4000 level | World Religions | 3 |
Youth Ministry Track (9 hours)
| Course Number/Level | Title | Credit Hours |
| --- | --- | --- |
| REL 3913 | Ministry with Youth | 3 |
| REL 3923 | Adolescent World | 3 |
| REL 3933 | Ministry with Children and Families or | 3 |
| REL 3943 | Ministry with Adults | 3 |
Religious Education Track (9 hours)
Choose three of the following four courses:
| Course Number/Level | Title | Credit Hours |
| --- | --- | --- |
| REL 3913 | Ministry with Youth | 3 |
| RLE 3933 | Ministry with Children and Families | 3 |
| REL 3943 | Ministry with Adults | 3 |
| Any level | Religion, Ethics and Culture course | 3 |