Attending graduate school can be a big decision! Take time to decide if it is right for you and then map out a plan for success with our Graduate School Application Timetable and Checklist.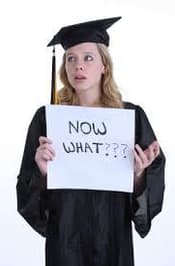 Is Graduate or Professional School for you?
Some fields may require an advanced degree, or will facilitate a higher compensation level but others may favor additional work experience. These programs are self-directed and students need to be motivated with clear goals to be successful.
The Student Lifestyle
As a graduate or professional school student you will need to focus intensely on your academic pursuits often giving up leisure/social time, a competitive salary and normal workday routine. Programs can vary but a typical Master's degree will take two years and a Ph.D. and some professional degrees require three + years for completion.
Investigate the Bottom Line
Ultimately you will need to decide if pursuing an advanced degree is worth the investment of both time and finances. You will need to research funding sources, scholarships or teaching assistantships.
Application Timetable and Checklist
You need to begin preparing to apply at least a year before you expect to enter a graduate program. For most, this means the spring of junior year or summer before senior year. Most graduate schools begin in the fall with application deadlines for the preceding January and February. As you build your timetable, you need to pay very close attention to deadlines and try to complete applications early. The Graduate School Application timetable and checklist is approximate and takes you from starting your research all the way through acceptance. Remember this is a guide and you should adapt to your personal situation!
Graduate School Search | General Resources