Career & Major Exploration
Your Roadmap for Success
The career development process begins with your college experiences.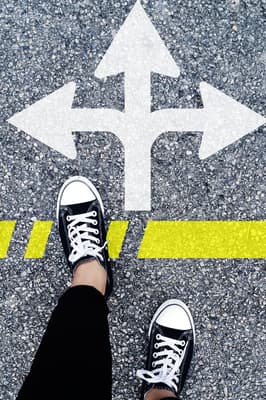 Every course you take, every student organization you join, and every campus experience is an opportunity to build and diversify your skills and develop your goals. Through individual Career Advising, we will work closely with you to explore your professional interests and offer strategies and resources to help you along your journey.
Match Majors to Careers
Still undecided? Wondering what you can do with your current major? Not sure how college, careers and skills relate? Explore these tools for options!
What Can I Do With This Major Use this collection of information to see outlines of common career areas, typical employers, and strategies designed to maximize career opportunities. Watch intro video here.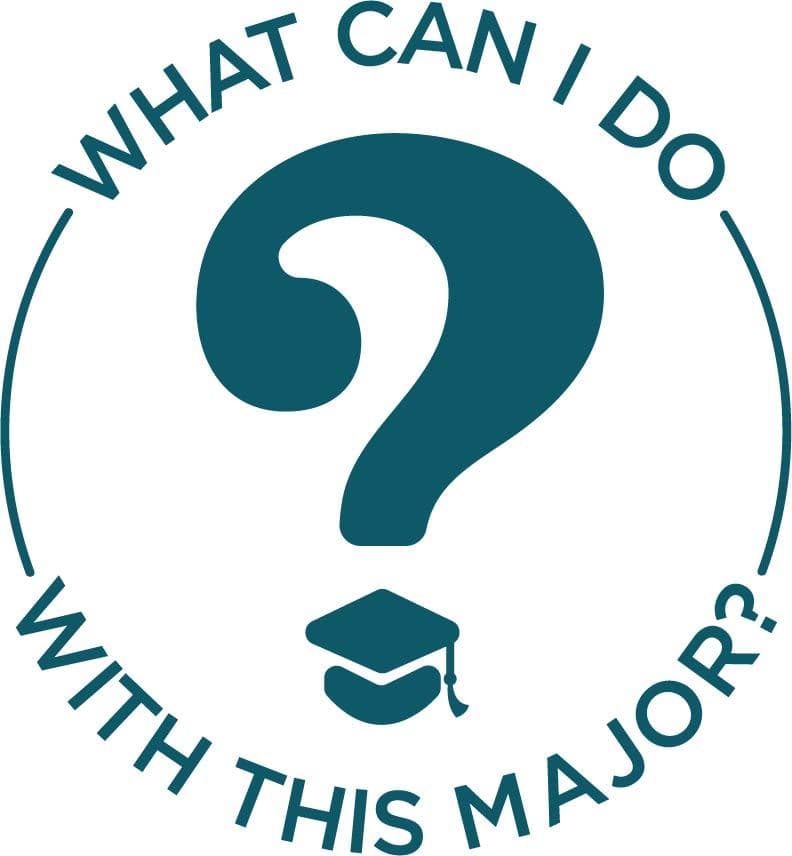 Occupational Outlook Handbook Learn about occupations, job responsibilities, salaries and education requirements
O*Net Quick search tool for jobs data and more!
Career Action Plan
The career planning process takes time and doesn't happen overnight. Take action now with small steps to prepare you for success!
Explore: Freshman Year
Visit the office of Career Services to schedule an appointment for assistance with your choice of major and future career plan
Take a career assessment: Strong Interest Inventory
Meet with a faculty member to review academic concerns such as curriculum requirements and specific course selections
Discover: Sophomore Year
Experience: Junior Year
Update your resume and cover letter
Schedule a "Mock Interview"to get prepared
Attend the Career Fair
Join career related student professional associations
Become familiar with the graduate school admissions process and meet with Career Services to discuss your future academic and professional goals
Secure an internship or part-time employment in your field of interest
Engage: Senior Year
Discuss your career plans with your academic advisor and career services
Update your resume and cover letter
Submit applications for graduate school and develop a back-up plan
Develop your job search strategy and start applying 8 – 10 months before graduation
Utilize the office of career services to search for full time employment through our extensive job posting network
Attend on-campus employer information sessions and career fairs
Participate in essential workshops on topics including interviewing, job search strategies, interviewing techniques
Career Development Checklist
Use this checklist to measure your progress once a semester!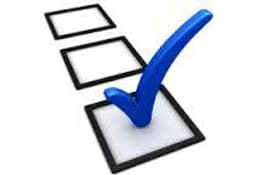 Self-Knowledge
I have considered what is important to me in my life and how it fits with my career plans.
I understand the need for self-assessment because I am my own best resource in the planning process.
I have identified my strongest abilities and skills.
I have identified the personal values that are important as I make career decisions.
I have identified my interests.
I can describe my preferred work environment.
I have thought about the type of lifestyle I want.
I can articulate experiences and achievement that are relevant to my career interests.
Knowledge of Employers and Careers
I have focused my career choices and researched these fields using a variety of current career/employer information.
I have conducted an informational interview with at least one person in the career fields I am considering.
I have identified employers, faculty, alumni, or others to interview who are relevant to my career field.
I have decided on a career field and have declared a major that is complimentary.
I have started to develop a list of job titles to research.
I have developed a clear career objective that focuses my job search on particular organizations and employers.
I have participated in internships, extracurricular activities, work, and volunteer activities that will support my career plan.
Knowledge of Job Search Strategies
I can answer the question, "Why should I hire you?" with confidence.
I know how to network effectively.
I have asked individuals to serve as professional references.
I have taken advantage of the Career Services resources.
I have written an effective resume and cover letter and asked an advisor for feedback.
I have developed a strong professional online presence through LinkedIn.
I know where to search for jobs targeted to my current fields of interest.
I have secured professional interview attire and accessories.
I have prepared for job interviews by completing a mock interview.
I know how to follow up after a job interview.
I know how to evaluate a job offer.
Vocational Assessments
The Career Center offers the Strong Interest Inventory. This assessment provides robust insight into a person's interests, and can help you to consider potential careers, your educational path and the world of work. Built on psychologist John Holland's theory, it's backed by more than 80 years of research into how people of similar interests are employed, and what motivates individuals in the workplace. It delivers effective and powerful results that contribute to student success. Contact Career Services to discuss if a this assessment might be the right choice for you. Upon taking the assessment, the results are emailed to the Career Services office, who will then contact you to arrange an individual appointment and review these results in detail.
A $20 fee applies to the Strong Interest Inventory assessment and must be paid prior to taking the assessment. Please contact our office at [email protected] to begin the assessment process.