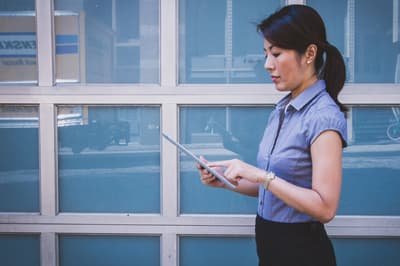 Employers are extremely likely to look at social networking sites and online profiles when screening candidates. LinkedIn, Facebook and Twitter can either be your best friend or your worst enemy in a job and internship search.
Tips for Social Media
Keep your accounts clean, classy and on lock-down. All someone has to do is google your name…. and everything becomes clear!
Use keywords when writing profiles and emphasize industry specific jargon that will come up in a search engine.
Reach out! Join online groups, answer questions and develop relationships. Don't just be a half-completed profile page in cyber space.
​ LinkedIn Tips
LinkedIn is a great tool for networking, searching for jobs and
internships, and researching potential industries, companies and job
markets.
Establish an account, complete the profile (headline, summary, education etc) and be prepared to use it. Nothing looks worse than a half-hearted profile attempt with no connections and no activity http://www.linkedin.com/
Use a professional photo, remember this is not an avenue for social connections.
Join specific groups, your university and when appropriate the alumni page.
Upload presentations, writing samples, links to websites- Anything that is a great representation of you and your work.
Facebook Tips
Even if your Facebook account is purely for social interactions, your employer will be looking.
Guilty by association. Remember your Friends are a direct reflection on you in the virtual world. Be mindful of the company you keep.
Follow groups, professional organizations, and companies that relate to your goals and 'Like' their pages or posts.
If you have someone close to you that you can't 'unfriend', consider restricting what posts come through to keep your profile professional.
Do not air your dirty laundry in public! Never post about jobs, colleagues, or work related situations on any social media- even if you think your circle of friends is small. All it takes is one share for it to go viral!
Twitter Tips
Twitter can offer a ton of useful and timely information. These snapshots of information allow people to share information quickly, but be warned: don't be a hasty tweeter! Always take a moment before sending any message to think about the audience. You might be alone and in the moment, but there is no recall button for tweets.
Employers are now tweeting job openings and recruitment events!
Follow companies related to your career and professional goals- retweet their posts
Follow Twitter job feeds to find opening in your industry: @jobfeed, @recruitertweets, @jobs_now etc
Networking Sites
Comprehensive guide for professional associations across the board
Gateway to Associations Directory
A directory of professional associations
Social Action network for non-profit professionals
Connect with other non-profit professionals