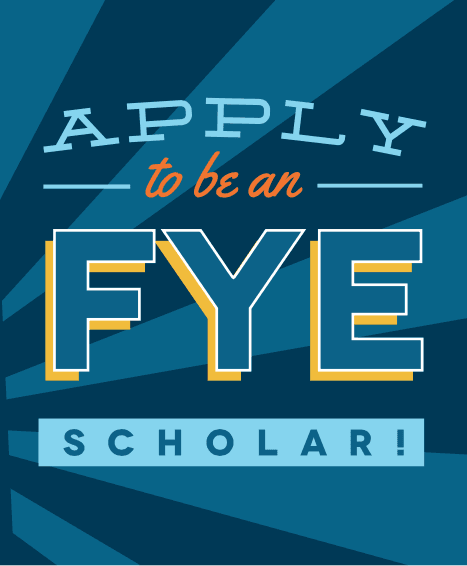 FYE Scholars is a program for new freshman and transfer students dedicated to help grow and develop future leaders at Oklahoma City University. This is a year-long program that provides students with development inside and outside the classroom to prepare them to be the best student they can be.
Our Commitment
To serve students to the best of our ability and to prepare them to be successful students at Oklahoma City University.
Your Commitment
A two-semester commitment to maintain a 3.0 GPA or higher and regular attendance at FYE Scholar meetings and trainings.
What's in it for You?
Personalized attention and guidance from OCU staff and peer mentors to help you succeed
Monthly workshops on strategies related to academic success, time management, career skills, and leadership development
Monthly mentor/mentee(s) social gatherings for intentional connections and relationship-building
Meetings with the director once a semester
OCU Faculty, Staff and Peer Mentors who care about you

Swag, meals, and admission to select university events and activities
A great resume builder
Eligibility for FYE Scholars
FYE Scholars is open to any new undergraduate first-year (both straight from high school and transfer students) student at Oklahoma City University. The scholarship class is selected via a selective application process to build the most successful collaborative group of students.
Deadline to apply is Friday, September 3, 2021, by 5:00pm.

Questions?
Contact Dr. Tiffany Smith, Director of Student Engagement, at [email protected] or 405.208.5181.