Gamma Phi Beta (Women's Sorority)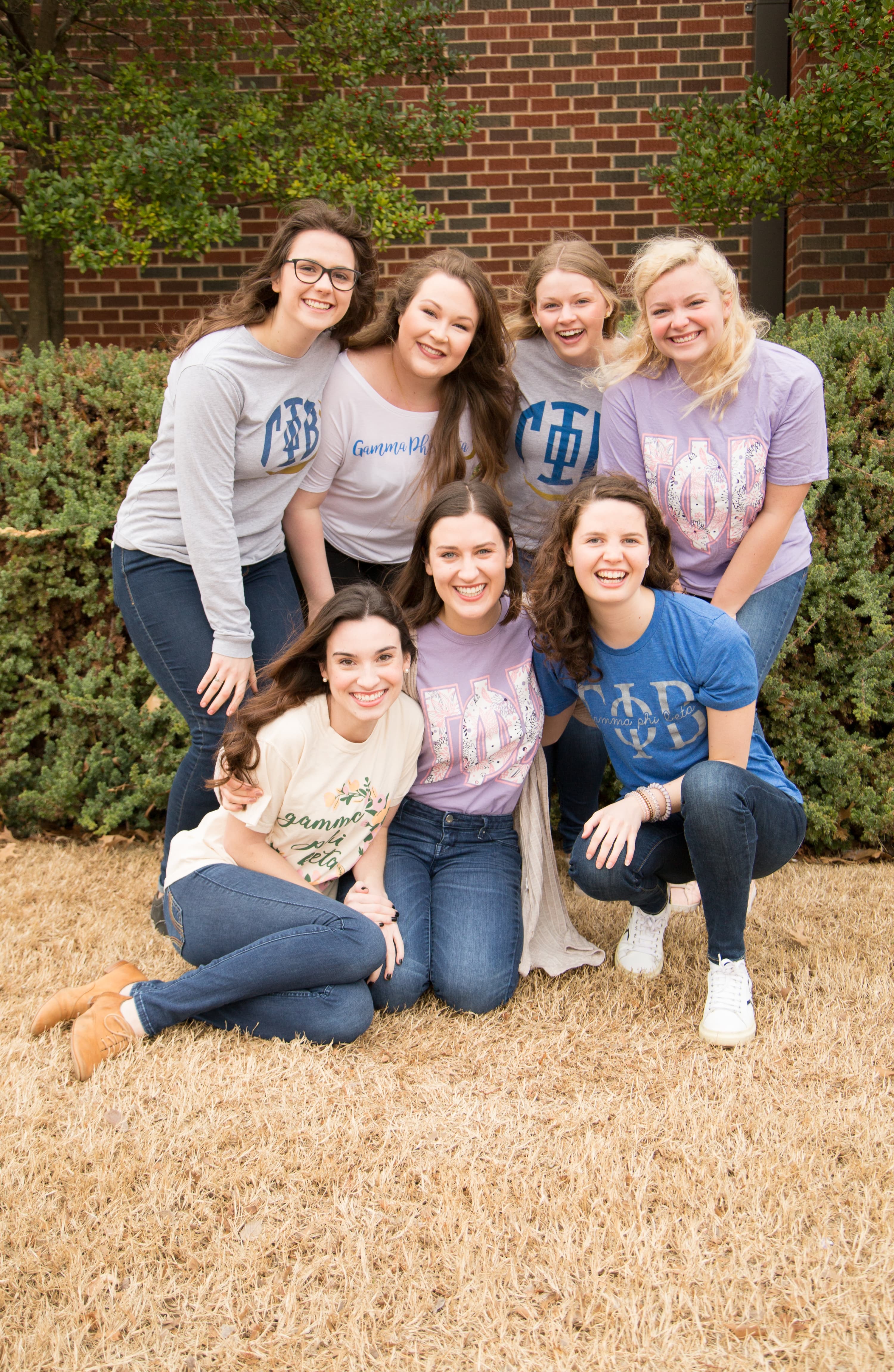 Founded
Syracuse University
Syracuse, New York
November 11, 1874
Oklahoma City University
Beta Omicron Chapter
Chartered in 1951
Colors
Light and Dark Brown

Flower
Pink Carnation
Symbol
Crescent Moon
Philanthropies
The Gamma Phi Beta Foundation has a three-fold mission:
to award a significant number of scholarships and fellowships to deserving undergraduate and graduate students,
to provide educational programming that trains women to be successful contributors in their careers and the community, and
to build strong resiliency in girls through the sorority's philanthropies, Campfire USA and Girls on the Run.
We build confident women of character who celebrate sisterhood and make a difference in the world around us. We promote lifelong commitment, intellectual and personal growth, and service to humanity. We perpetuate our heritage as we commit to the growth of our Sorority. We foster enduring friendships. We advocate ethical behavior, respect, authenticity, accountability, and integrity. We aspire to excellence in all that we do.
Website