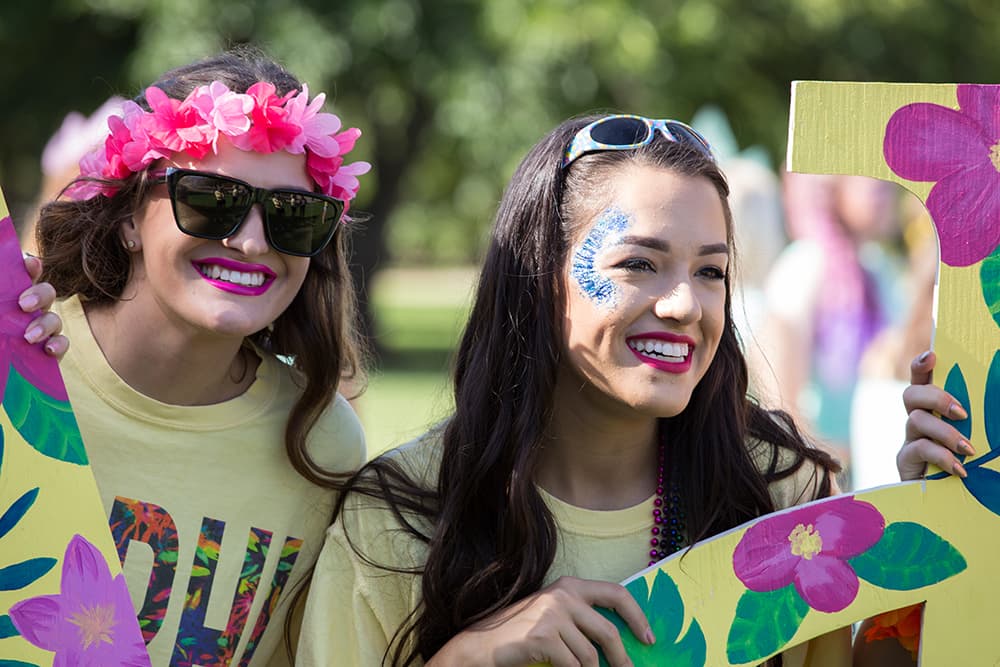 OKCU Greeks Make the Grades! The Numbers Prove it!
Scholarship is an important aspect of any college organization, but OKCU Greeks have taken their commitment to scholarship to the next level! Greek students have consistently outperformed their non-Greek cohorts in the classroom. Much of this success can be attributed to the scholastic programs of individual chapters and the heavy emphasis OKCU Greeks place on academic achievement.
Let the numbers speak for themselves.
Greeks have made steady gains over the past several semesters, and due to intensified our Greek-wide focus on scholarship, OKCU Greeks have done substantially better than our non-Greek students.
It Pays to be Greek!
Greek students who do well scholastically have been awarded scholarships by their own Inter/National organizations. Students interested in these scholarship opportunities should contact individual chapters for information.