Student Civic Engagement Committee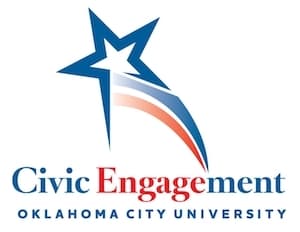 The Student Civic Engagement Committee is a student-led group that works to promote and foster democratic principles and social responsibility at Oklahoma City University. Working closely with the Division of Student Affairs, the Student Civic Engagement Committee is responsible for hosting a variety of programs and events throughout the academic year for the Oklahoma City University community.

Student Civic Engagement Committee Leadership Team
Executive Director, Reid Powell
Off-Campus Events Director, Maddie Bowes
On-Campus Events Director, Rilee Sloan
Volunteer Director, Savannah Funkhouser
Dean of Students, Levi J. Harrel
Student Civic Engagement Committee Meeting Agendas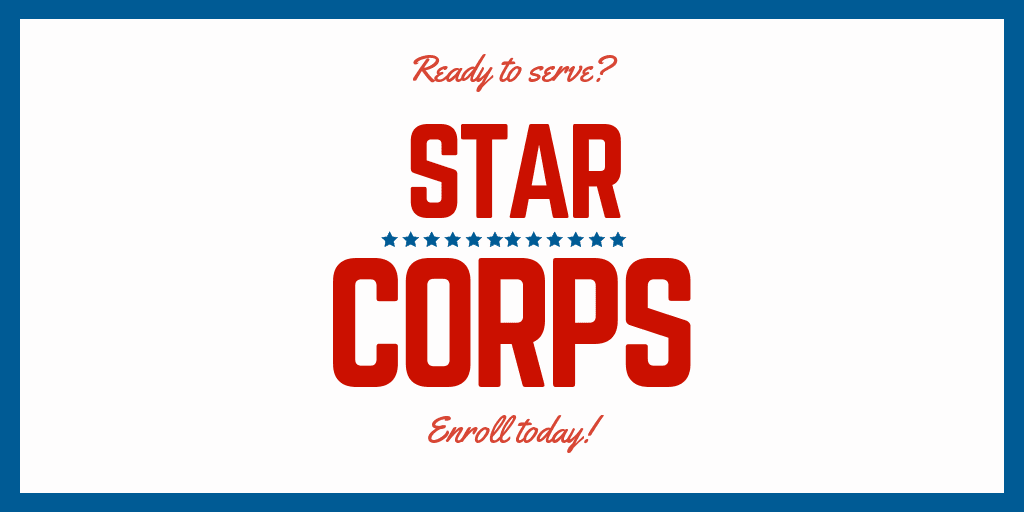 Do you have a heart for service? Do you enjoy volunteering and giving back to the community? You should sign-up to be a Star Corps Volunteer! Star Corps volunteers assist the Student Civic Engagement Committee with a variety of community service projects both on and off-campus. To sign-up to be a Star Corps volunteer, follow the link found HERE.
Voting is Habit-Forming
Research shows that successful mobilization in one election raises people's propensity to vote in subsequent elections.
Oklahoma voter registration information can be found at the Oklahoma State Election Board website.
Students can always find Voter Registration Forms in the Involved Center and outside the Student Mail Room.
2020 Census
The census provides critical data that lawmakers, business owners, teachers, and many others use to provide daily services, products, and support for you and your community. Every year, billions of dollars in federal funding go to hospitals, fire departments, schools, roads, and other resources based on census data.
The results of the census also determine the number of seats each state will have in the U.S. House of Representatives, and they are used to draw congressional and state legislative districts.
It's also in the Constitution: Article 1, Section 2, mandates that the country conduct a count of its population once every 10 years. The 2020 Census will mark the 24th time that the country has counted its population since 1790.
For more information on the 2020 Census, please visit www.2020census.gov.