The Design and Production program offers a wide range of opportunities for sound design and engineering students that include: The Stage II production series, Burg Mainstage shows, and Bass School of Music musical theatre and opera productions.
This variety of sound design and engineering assignments allows students to practice their craft and progress in scale of show. By the time students graduate, they will be ready to address any industry sound needs.
Curriculum
Course work offers the opportunity for study in: live sound reinforcement, digital audio workstation editing and mastery, studio engineering and mixing, system troubleshooting, music composition, as well as script and character analysis.
Students will master the use of analog and digital sound mixers in a variety of system designs for theatrical and live event related projects.
Students will have access to a variety of digital systems including:
SoundCraft Impact SI
AVID Venue SL3
Yamaha O1V
Yamaha TF3 – w/ Dante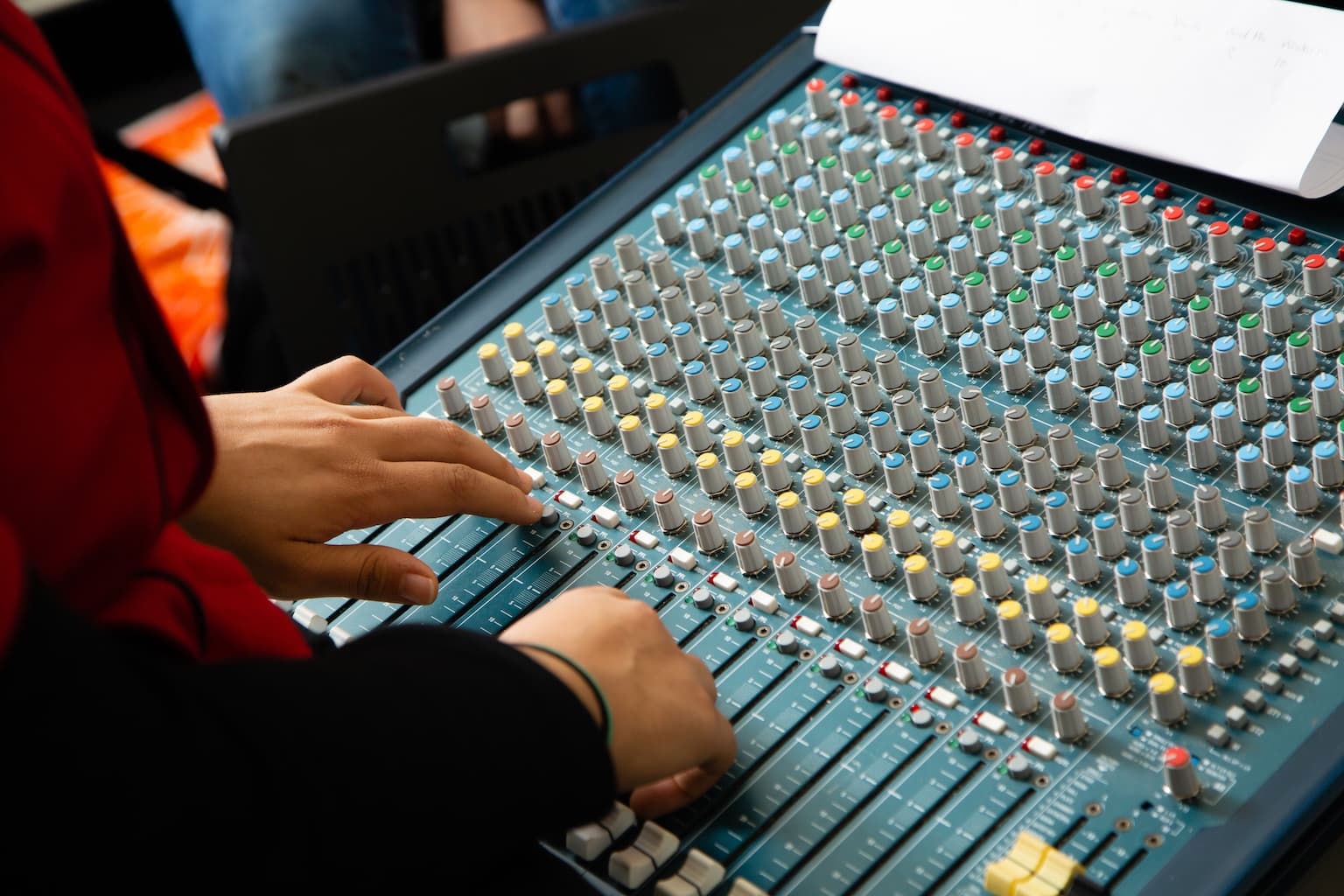 Students will also have access to the School of Theatre Audio Lab for sound design and composition, as well as the Bass School of Music Recording Studio for studio engineering projects.