Class of 2025
Audrey Ettel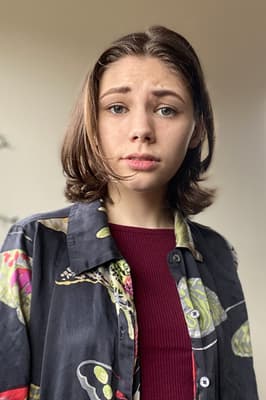 Audrey is a true creative, she gets joy from anything she makes herself. Whether its an acting performance, a photograph, a video, a prop, set design, or just sketching in her notebook in class. She believes the ability to create art is such an impactful beautiful thing about being human. Through art we see truth, we lose our ignorance and gain compassion for others. She would rather be poor and do what she loves than be rich and work on something her heart isn't in. She was born and raised in Southern Oregon, with parents who always dressed up to go to the theater or concerts, they appreciate art and she learned to appreciate it from them. There's beauty in just being still and noticing the life all around you, the little moments are important, they become who you are. Audrey is an artist, and she will spend her whole life creating and teaching others to appreciate the little moments.
Bryson Scott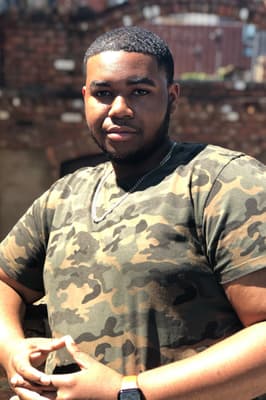 Hello, I am Bryson Scott! I am a first-year grad student from Greenville, South Carolina. I achieved my Bachelor's of Arts at Claflin University in Orangeburg, South Carolina majoring in Mass Communications a minor in Theatre, with a concentration in Digital Media. Now, I am currently enrolled at Oklahoma City University studying Screen Acting.
Chelsea Bartel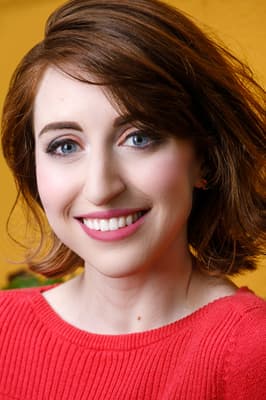 Born and raised in Pittsburgh, PA, Chelsea is thrilled to be a part of the MFA in Screen Acting Program at OCU! She is a graduate of Carnegie Mellon University where she studied Creative Writing, Art, and Drama. There, she performed in many shows with Scotch'n'Soda Theatre, including Moon Over Buffalo (Charlotte Hay). After graduation, she performed all around the Pittsburgh area for about seven years. Favorite credits: Next to Normal (Diana Goodman), Hairspray (Penny Pingleton), American Idiot (Whatsername), The Diary of Anne Frank (Mrs. Van Daan), Hedwig and the Angry Inch (Yitzhak), The Marvelous Wonderettes (Suzy), Legally Blonde (Vivienne), Spelling Bee (Rona Lisa Peretti), The Addams Family (Alice Beineke). In this program, she is looking forward to learning how to transition her theatre skills to on-camera work. As an artist, she is also excited to learn all about the art of storytelling from behind the camera, as well. Chelsea wants to thank everyone who has given her a chance to shine, and like the late Mary Tyler Moore, she's "gonna make it after all". chelseabartel.com
Emerson Adams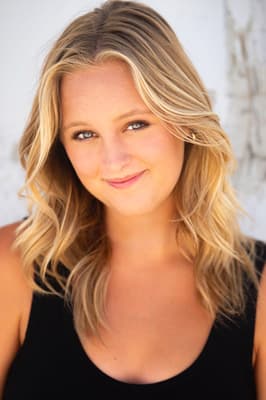 Emerson is an actor, director, and writer from Buffalo, NY. She went to undergrad at Miami University, studying Theatre and Media Production, and is very excited to be furthering her studies at the MFA level at OCU. Most recently, Emerson has directed her first short film, Rewriting Mallory, which is currently in the festival circuit. Outside of the entertainment world, Emerson enjoys hiking, yoga, and boxing! Emerson can be found on Instagram @emersonnadams and on her website emerson-adams.com.
Emily Clarke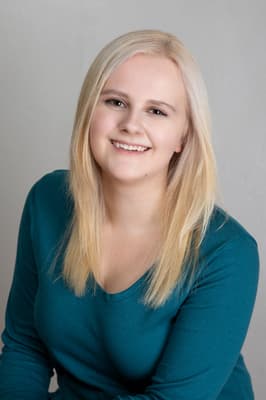 Emily Clarke was born in Savannah, Georgia and grew up in Slidell, Louisiana. She was born with a spinal tumor that impaired the use of her legs, but that's never held her back. Demonstrating a flair for the dramatic early in life, she finally decided to take the first step on her acting journey after seeing a production of Into The Woods at Slidell Little Theatre in her hometown. She initially started her senior year at Northshore High School with the plan to pursue a degree in history and work at a Smithsonian museum in Washington, D.C. but changed her mind when her theatre director advised her to pursue film. Emily graduated from Centenary College of Louisiana with a B.A. in Theatre and a minor in Music. There, she was an active member of Rivertown Players Honor Society, Sigma Alpha Iota music fraternity, and the world-travelling Centenary College Choir. She also had the opportunities to study abroad in Paris, France as well as 4 cities in Spain: Granada, Seville, Madrid, and Barcelona. Emily's goal is to bring disability representation to the stage and screen in an authentic, organic way and hopefully encourage more disabled creators to pursue entertainment. Her favorite roles from her time at the Marjorie Lyons Playhouse at Centenary are Laura Wingfield in The Glass Menagerie and Kate Mundy in Dancing at Lughnasa. Emily is beyond excited to be a member of Cohort III and can't wait to see what the MFA in Screen Acting program has in store!
Meagan Mouton
Meagan Mouton Is from Sugar Land, Texas. She received her BA in Theatre from Oklahoma State University. Some of her favorite Theatre acting credits include: "Steel Magnolias", "The Effect of Gamma Rays on Man-in-the Moon Marigolds", "The Lion the Witch and the Wardrobe". Meagan had the pleasure of acting in the original adapted workshop of "Slapped!" Meagan had a taste of directing when she assistant directed "The Wedding Singer" while in undergrad. Meagan also accredits her love of theatre from Speech and Debate, where she went on to compete in State for Dramatic Interpretation and Nationals in Prose Oratory Interpretation. Meagan is excited to continue to grow as an artist and can't wait to learn all that Oklahoma City University has to offer!
Raven Mone't Bryant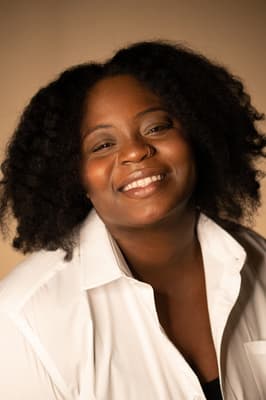 Raven Mone't Bryant is an actress who started her acting debut at the age of eight years old. She was placed into a summer acting camp at the Cleveland Playhouse in 2006, and has been hooked ever since. From plays like Huckleberry Finn and To Kill A Mockingbird, musicals like Violet and Hairspray and even a few student Films and extra roles affiliated with Netflix. You can see how the light shines on her. Raven graduated with her Associates of Arts in 2017, Bachelors Degree in Theater Arts in May 2019, and second Bachelors Degree in Biology in December 2023 . Raven is currently enrolled at Oklahoma City University - Los Angeles Screen Acting Masters Program, where she aspires to write screenplays and continue screen acting, while modeling, singing and dancing throughout her ambitious career! After spending a year in Los Angeles, she will be continuing her studies in London, UK.
Sabin Senehang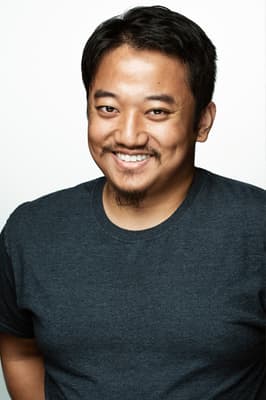 Sabin Senehang is an Actor from Fort Worth, Texas. Born in Nepal and raised in the D/FW Metroplex. Graduated from the University of North Texas with a Bachelor's in Theatre. Ready to hone existing skills and learn new ones. Excited to embark on this 2 year journey with cohort lll! Instagram can be found at: Sabin_Senehang
Taylor Crumrine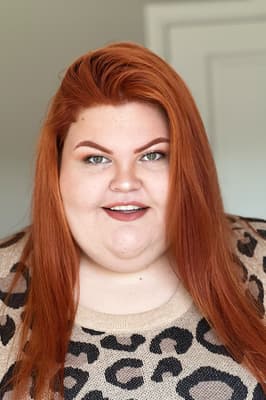 Taylor Crumrine is an actor, writer, director, and producer from Westerville, Ohio. She is so thrilled to be a part of Cohort III at Oklahoma City University! She received her B.A. in Theatre from the University of Kentucky in May of 2022. She also received minors in Sociology, Creative Writing, and Musical Theatre. After graduating college she worked as a Children's Theatre and Education Intern at Florida Studio Theatre before applying to OCU. When not being creative, Taylor can be found reading in bed or reading on the couch or reading on the go. She would be nowhere without the support of her friends and family, especially her parents and her dogs Jack, Jill, and Ollie.

Class of 2024
Anirudh Mohan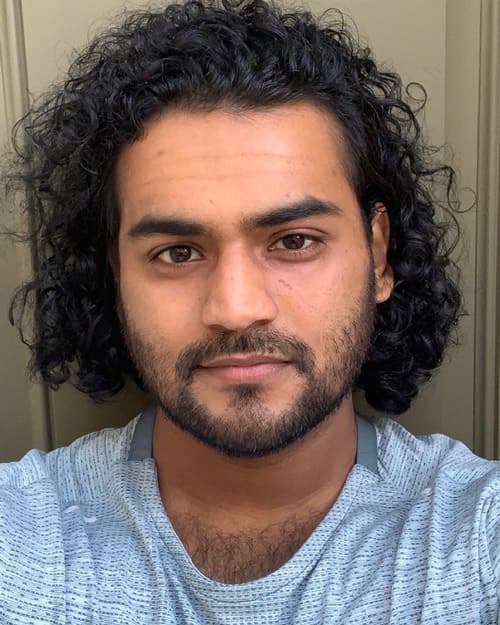 Anirudh Mohan is an actor who has contributed to a number of roles in theater, short films and voiceovers around the San Francisco Bay area. Anirudh studied acting in San Francisco State University and was part of a Shakespeare Troupe that toured multiple high schools around San Francisco School District to teach students about the Bard himself. During the pandemic, he has been part of live zoom plays with companies such as Bay Area Drama Company, Naatak House and Cloud Playhouse. Anirudh believes the best quote that signifies the art of acting is: "Acting is like sculpture, it's what you take away from yourself to reveal the truth of what you're doing that makes a performance" - Orson Welles. Apart from being an actor, Anirudh enjoys watching movies, reading novels, hiking and supporting his favorite teams; Golden State Warriors and Manchester United.
Berta Manevich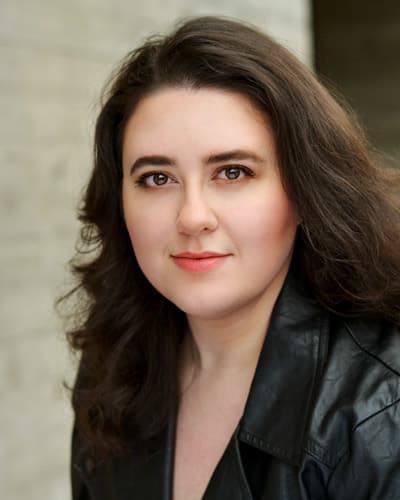 Berta Manevich is very excited to join the MFA Screen Acting program at Oklahoma City University! A multifaceted actress, Berta is fluent in Russian and loves ballroom dancing including Waltz, Foxtrot and her absolute favorite... Salsa! Berta graduated from Central Washington University with a B.A in Theatre Arts and Russian Studies. She is a recipient of the Audience Choice Monologue Award at the 2021 Seattle Film Summit and her credits include multiple leading roles in award winning films. Her theatre credits include "The Diary of Anne Frank" (Miep Gies), "Picnic" (Christine), "The Safeguard Society" (Cassandra Featherstone), "Ghosts of Living Flesh" (Nurse) and "Black Water" (Ella). When she's not on stage, Berta loves hiking, photography and content creation with a focus on sharing her behind the scenes and theatre adventures, fashion and body positive content. She is looking forward to learning, honing her acting skills and working with her fellow cohort to create stories of meaning and purpose! Berta can be found on Instagram @berta_m and on her website www.bertamanevich.com.
Christopher Bates Jr.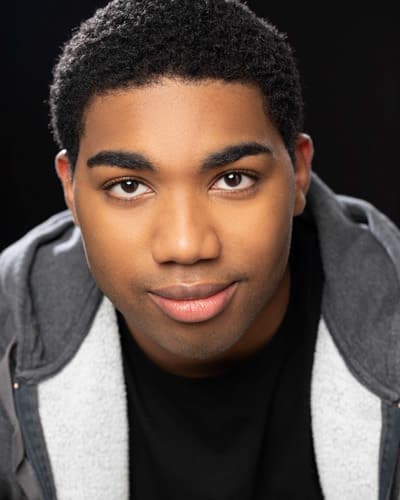 Christopher Bates Jr.'s journey into the art of acting initiated at the age of 3. He began his performance training on-stage at the Little Theatre in Norfolk in Norfolk, Va. and was infatuated with the craft ever since. Christopher has starred in various plays as a young child, and films while in high school, with productions such as "The Scheme of the Driftless Shifter," "High School Musical On Stage!", "Our Town" and "12 Angry Men." With his training from The Acting Training program at the University of North Carolina at Pembroke, Christopher's skill set ranges from Shakespeare technique to Stanislavski-based techniques, both onstage and on-screen. He has also developed experience in Musical Theatre, with a vocal range at Tenor. Christopher has extensive training in Modern Dance, Jazz, and Ballet, and is proficient in Stage Combat with a range of movement and vocal techniques. Christopher has also starred in numerous productions at his University, including "A Raisin in the Sun," "As You Like It," "The Three Musketeers," which showed my stage athleticism, and "In the Red and Brown Water." Christopher was also fortunate enough to be featured in incredible projects, such as "The Favorite", starring actor John Schneider and UFC fighter Tyron Woodley, a small role in the Hulu series "Reprisal," and "Future Investor," a short film in which he starred in that was featured at the Charlotte 48 Hour Film Festival. After receiving his BA at UNC Pembroke, Christopher is ecstatic to continue his training and further his passion with the esteemed MFA in Screen Acting program at OCU.
Elina Cummings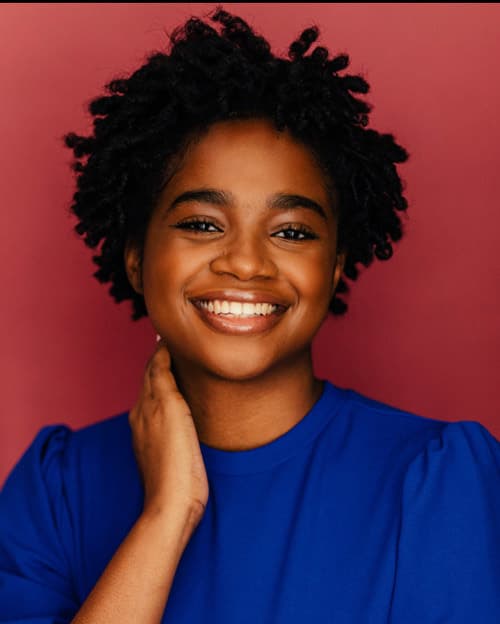 Elina Cummings is an educated Trinidadian woman from New York. Elina grew up with Abrams Artist Agency where she did commercials and made an appearance on "Saturday Night Live" at the young age of three. As Elina grew up she took to the stage to perform musicals of all kinds including "Hairspray," "Oklahoma" and "The Little Mermaid." Elina then took her talents down south where she attended the illustrious Clark Atlanta University. Elina received her Bachelor of Arts degree majoring in Theatre Arts with the highest distinction of Summa Cum Laude. Elina spent time at CAU honing her monologue and poetry skills. As Elina moves forward she plans to receive her MFA in screen acting before diving back into the realms of the entertainment world.
Lauren Wheeler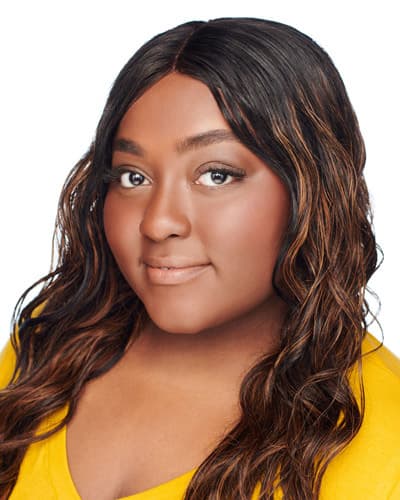 Born in Alexandria, VA, Lauren Wheeler lived in Wiesbaden, Germany, and grew up in Stafford, VA. At an early age, Lauren showed interest in all things entertainment, sports and the arts. During her junior year at North Stafford High School, she started her journey to become an actress. Lauren graduated with honors from Norfolk State University with a B.A. in Drama and Theatre, where she was an active member of the Norfolk State University Theatre Company.
Lindsay Fabes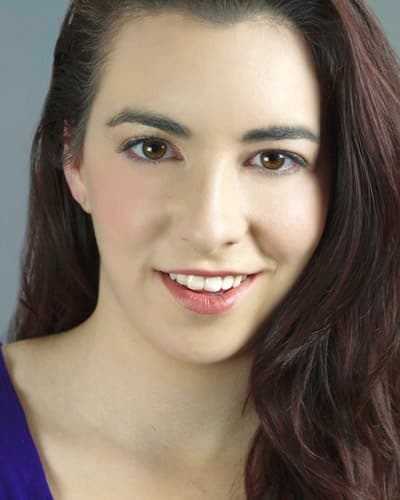 Lindsay Fabes is thrilled to be joining Cohort II! Lindsay, a New York native, received her BFA in Acting from the University of Oklahoma. She had her first acting job at 2 months old on the television soap opera "Another World" and has been a working actor ever since. She would love to give a huge shout out to her very supportive and eccentric family that always nurtured her love of performing by constantly bringing her to concerts, operas, broadway shows, and watching all of the shows she has performed. Some of her favorite off-broadway/regional credits include Lea in "Double Rainbow" (The Secret Theatre), Captain of the Guard in "Il Trovatore" (Regina Opera), Sylvia u/s in "Tribes" (Barrington Stage Company), Aerosol in "AfroAmericana" (54 Below/The Tank), and Elinor Pomby in "Broken Hands" (Hudson Guild Theatre). She is looking forward to bringing her love of stage combat, musicals and makeup artistry to the program.
Lorenzo Pugliese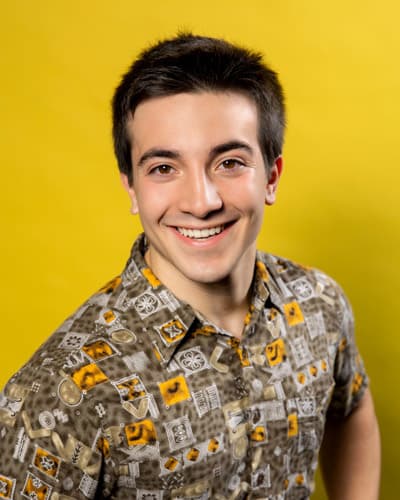 Lorenzo Pugliese is an actor/singer-songwriter from Scranton, PA. As an undergrad, he studied at The University of the Arts and earned a BFA in Musical Theatre for his time. Professionally, he is best known for his performance as SpongeBob SquarePants in the first national tour of "The Spongebob Musical." Regarding the singer-songwriter he claims to be, he has yet to release a thing, though he insists he has lots of unreleased material coming soon…

Anyway, Go Stars!
Marc Arricale
Marc Arricale is a SAG-Aftra actor born and raised in Queens, NY. He received his BA in Theatre from SUNY Oswego and is a graduate of the Conservatory Program at The Atlantic Acting School in New York City. Marc is thrilled and honored to be a part of the second cohort of Oklahoma City University's MFA in Screen Acting Program.
Sango Tajima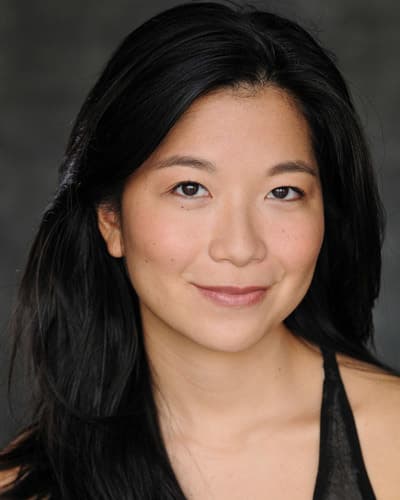 Sango Tajima (she/her) is a Japanese-American performer, writer and theatre-maker. Born in Michigan and raised in Thailand, Tanzania, Trinidad & Tobago, and Japan, she returned to the U.S. to get her BFA at the University of Michigan. Upon graduation she spent a decade working as an artist and arts administrator in the Bay Area theatre scene. She has worked with Berkeley Rep, Guthrie Theater, Cal Shakes, SF Playhouse, Shotgun Players, Marin Theatre Company, Campo Santo, Magic Theatre, Cutting Ball Theater, Playwrights Foundation, Bay Area Children's Theater, FaultLine Theater, and has performed on stages in Japan, China, Korea, and Israel. She is a company member of Ferocious Lotus Theatre Company and former member of Ragged Wing Ensemble, both of whom have produced her work as a playwright.
Sarah Anne Kauffman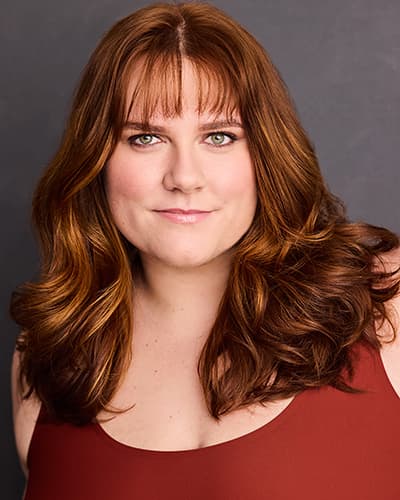 Sarah Anne Kauffman is honored to be a member of the second cohort for the MFA Screen Acting Program at Oklahoma City University! Originally from Columbus, Ohio, Sarah Anne recently graduated from University of Tampa where she earned her BFA in Musical Theatre. Sarah Anne was seen on stage at UT in their production of "9 to 5" as Margaret and on screen was seen in the independent pilot "Divine Intervention," "Ozark," "Senior Year" and "Christmas Deja Vu." When she's not making jokes, Sarah Anne creates content for her plus-size fashion blog! @sarahannerk. sarahannekauffman.com
Scott Rydelski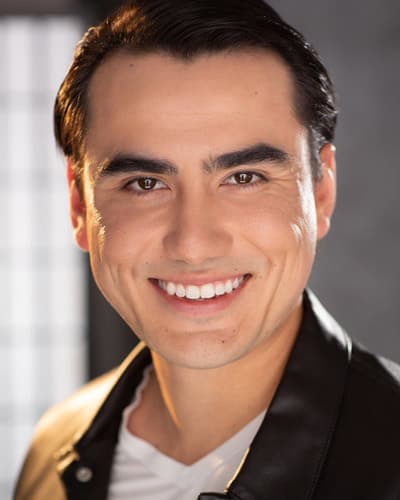 Scott Rydelski is a Mexican-American actor, director, and writer from Orange County, California. Scott received his B.A. in Theatre Performance and his B.A. in Comedic Arts from California Baptist University. Scott's eclectic education has landed him opportunities on stage, in voiceover, and on screen all throughout California. Scott is beyond thrilled to bring his talents over and start this amazing opportunity with OCU's MFA in Screen Acting program.
Sean Smith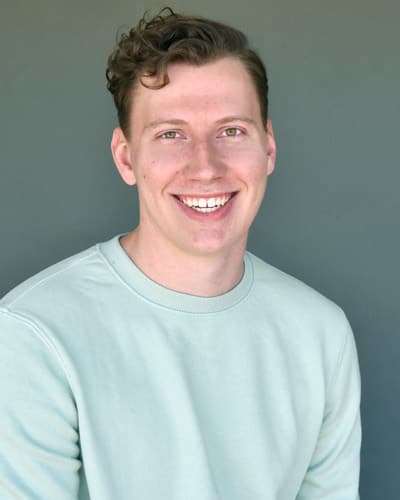 Sean Smith is from Oklahoma City and recently graduated from the University of Oklahoma with a BA in Political Science. He has wanted to be an actor since he performed in his first play in middle school ("Honk! Jr.") and is thrilled to be a part of the Oklahoma City University MFA in Screen Acting program. Sean's most notable OKC theater roles include Lord Farquaad in "Shrek the Musical," Sonny in "Grease" and Walter Cunningham in "To Kill a Mockingbird." He has also been an extra on several movies filmed in the OKC area such as "Stillwater" and "The Line." Sean enjoys playing and watching basketball, following OU football, playing guitar and banjo, and watching movies.
Class of 2023
Aaron Kirk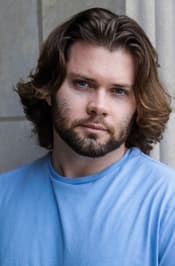 Aaron Kirk is an Actor, having received his B.A. in Theater from West Chester University of Pennsylvania. There he performed in productions such as Macbeth (Lennox), The Visit (Alfred Ill), House Arrest (Various), and the devised play (via zoom) Unmute Yourself. Additionally, Aaron has performed in the region of central PA in Heathers: The Musical (Kurt), and Spring Awakening (Otto).
Anna Knight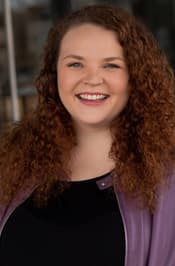 Anna Knight formerly of Northwest Arkansas is elated to continue her Oklahoma City University journey across the pond to finish earning the first ever Master of Fine Arts in Screen Acting! She holds a B.A. in theatre performance from the University of Arkansas and is a graduate of Levels I, II, and III of Somatic Voicework ™, the LoVetri Method, as well as Soul Ingredients® Methodology in partnership with Baldwin Wallace University Conservatory in Music. Regional credits include Matilda the Musical (Big Kid 6/Others/Mrs. Phelps u/s) at TheatreSquared in Fayetteville, AR. University of Arkansas credits include Heathers: The Musical (Martha Dunnstock), Green Day's American Idiot (Ensemble), Tribes (Sylvia), She Stoops to Conquer (Bridget), Lilies on the Land (Margie), and Rebirth of Beautiful (Mary). Additional local credits include Thoroughly Modern Millie, Mamma Mia!, Smile, Legally Blonde, Monty Python's Spamalot, Rocky Horror Show, Young Frankenstein, The Wedding Singer, and Newsies where she used her dance training to serve as choreographer and dance captain for multiple theatre groups. Over the last year in Los Angeles, she is incredibly proud to have seen such thrilling growth not just in transferring her skills from one acting medium to another, but in the further development of passion projects she hopes to bring to the marketplace following graduation. Anna is an advocate for safe working conditions for actors and continuing the efforts of #MeToo, #TimesUp, and consent culture.
Arnaldo A. Carrasquillo-Muñoz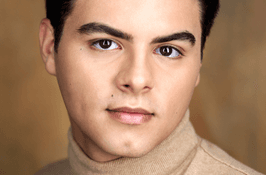 Arnaldo A. Carrasquillo Muñoz was born and raised in Puerto Rico. After graduating high school, he moved to New Jersey to study acting at Rider University. At Rider, he was part of two student comedy sketch shows, LIVE from Lawrenceville It's Saturday Night, and two school production, Inherit The Wind and A Flea in Her Ear. A year after undergrad, he started in Hairspray as Edna Turnblad. In 2019, moved to New York and started in A Comedy Sketch at the Producers Club. His latest credit is Cinderella's Stepmother in Into the Woods by Taller Artistico de Caguas, Puerto Rico's first live musical after the pandemic.
Ashli Bell
Ashli Bell was born and raised in a small town in Kansas. She grew up playing sports with her siblings while her parents were coaches. When she was about 10 or 11 she discovered that she had a passion to be on stage and onscreen. She began to split her time between being on stage and on the court/field. She also participated in Forensics at her school, where she would perform dramatic monologues competitively. She went to state twice and placed both times. Ashli received a Bachelor of Arts degree in Communications at Sterling College. Even though she was heavily involved in athletics at the university level, she made time to be involved in as many acting classes and workshops as possible, performing in South Pacific her senior year. She's looking forward to this amazing opportunity with OCU and is excited to solely focus on acting and honing her skills.
Courtney Anne McLaren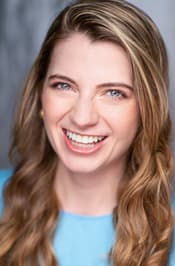 Courtney Anne McLaren is ecstatic to join the Screen Acting MFA program at Oklahoma City University! As a multi-faceted theater artist, Courtney has flourished as an actor, teaching artist, assistant director, house manager, video editor, and more. A proud New England native, she earned her BA from the Massachusetts College of Liberal Arts with concentrations in theatre, music, and arts management. Since that time, Courtney has found artistic homes at theatres such as American Stage, Williamstown Theatre Festival, and Berkshire Theatre Group. She has worked everywhere from the tranquil Berkshires of Massachusetts, to the sunny Gulf Coast of Florida, to the rustic Rockies of Colorado. As an actor, some of her favorite roles include: Lydia in Miss Bennet Christmas at Pemberley, Piglet in Winnie the Pooh, and Sally Bowles in Cabaret. Additional, career highlights include house managing the pre-Broadway run of Children of a Lesser God, bringing to life the works of student playwrights, and performing alongside Broadway veterans. In addition to acting, Courtney's interests include upcycling, collaboration, time with family and friends, being an active pen pal, and writing lyrics. Courtney would love to give a major thank you to Oklahoma City University, her parents, and her close friends for their constant support!
JT Wright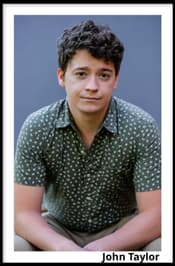 JT Wright is an artist who graduated with B.A in theatre and his TESOL certification from Oklahoma State University. He hopes to be able to use his interest in international entertainment, theatre, and linguistics to help show people the cultures around them and around the world. His performance credits at Oklahoma State include Argonautika (Castor & Ensemble), A radio play version of Charlotte's Web (John Arable & Gander), a reworked version for zoom of The Complete Works of William Shakespeare Abridged (Daniel Singer), and a new work play made by students Walter & Barney (Walter). While at Oklahoma State, John also worked as a tech and the credits include Argonautika (Lift/Movement Captain) Doubt: A Parable (Assistant Stage Manager), Bye Bye Birdie (Stage Manager), and Oklahoma (House manager). He is excited to continue his pursuit in acting and education with the MFA in Screen Acting program at Oklahoma City University!
Joseph Galloway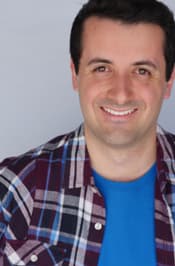 Joseph Galloway is an actor and singer currently based in Los Angeles, CA. He had always wanted to pursue an MFA and when he learned of Oklahoma City University's brand new MFA in Screen Acting program, he applied for the program and was accepted in its first class. Within his first year he not only developed a richer love for performing in film projects but also discovered a new passion for writing, editing and working in sound design. He has one screenplay in the books and is researching future projects. He graduated from Loyola Marymount University, Los Angeles with a Bachelor of Arts in Theatre Arts. During his time at LMU, Joseph performed in and worked behind the scenes in stage productions on campus, took on acting roles in student film thesis projects, and studied performing arts abroad in Bonn, Germany and Moscow, Russia. He is very excited to add London to his roster. The opportunity to study in London through OCU with his fellow colleagues is an experience that he is looking forward to. He can't wait to see what lies in store for him. When he's not training or at Disneyland, he can be found hiking, learning piano or honing his skills in the exciting world of accounting.
Julia Stypula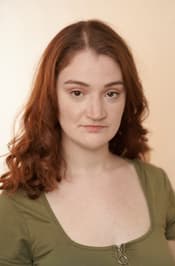 Julia Stypula is a Los Angeles based actor, writer, and director, who is in her second year of receiving her MFA in screen acting. Originally from Pittsburgh, Pennsylvania, She had previously attended Seton Hill University, where she received her degree in Musical Theater. There she was the President of her schools Improv Troupe, and would hold performances during all major events. Since moving to Los Angeles she has had the opportunity to work with many people in the industry, and is very excited to continue her journey moving forward.
Kalvin Etienne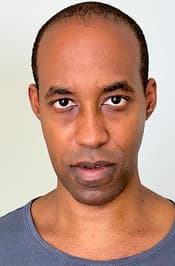 Kalvin Etienne hails from Brooklyn, New York. He is interested in using his talents in the performing and visual arts, to involve himself in emotionally deep stories. He is very excited to start working in Indie Dramas, with strong romantic elements. His favorite, and most influential projects, include narratives of interracial dynamics; such as "Jungle Fever," "Dating & New York," and the Amazon Prime series "Modern Love." He still loves theatre, of course! And plans to keep sharpening his skills in any way possible, to keep being an asset to the stories he feels matter the most to humanity.
Kenny Lam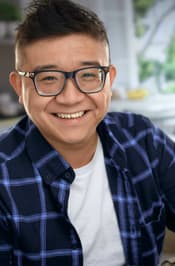 Kenny Lam is an immigrant from Hong Kong and a US Army Veteran. He holds a BS in Computer Information Systems from Buffalo State College. Since the program, Kenny has gotten to work on professional sets from Disney, Fox, Warner Bros, as well as Universal Studios. Kenny enjoys video games, anime, basketball, and MMA.
Lauren B. Leigh
Lauren B. Leigh is an actor, narrator, and writer. She received her BFA in Theatre: Acting & Directing from Stephen F. Austin State University. Lauren's film career began with the Christian drama A Brand New Kitchen. She guest starred in the web series Apartment 101 and played Katie in The Cran, a dark comedy feature film. Lauren has lent her voice to numerous upcoming Bucketnaut Animation Studios projects. While working in regional theatre, Lauren discovered her love for audiobook narration. Lauren is thrilled to have the opportunity to bring stories to life on screen, on stage, and in your ear. When she's not creating or in the midst of a Star Wars marathon, Lauren enjoys swimming, rock climbing, and reading rom-com novels. Lauren is honored to be a member of the inaugural cohort of Oklahoma City University's MFA in Screen Acting Program. @lauren.b.leigh | www.laurenbleigh.com
Maddi Caldwell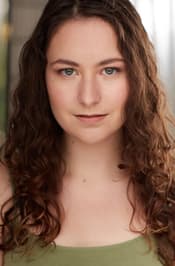 Born in Oxnard, California, Maddi Caldwell was raised with her three older brothers. Growing up she enjoyed juggling an excitingly packed schedule. When not in class, she was hopping from one extracurricular to the next. From varsity soccer and volleyball, rehearsal for theater and dance class (ballet, tap and jazz), Maddi aspired for success. She received her BFA in acting for the stage and screen at the nationally ranked and esteemed Azusa Pacific University, graduating magna cum laude. During her time at APU she studied underneath industry professionals such as Andi Chapman, Alexandra Wright, Jill Brennan-Lincoln and David Hadinger. Upon graduating, she began teaching and directing musical theater to young actors at a non-profit theater in Ventura, CA. Maddi is ecstatic to continue to grow in her craft as she furthers her training. She is incredibly thankful for the opportunity to further her education and cannot wait to see what the future holds.
Marissa Nappo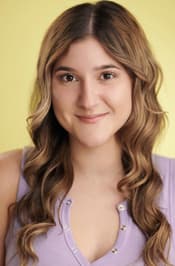 Marissa Nappo is a Buffalo native and holds a BFA in Musical Theatre from SUNY Fredonia. Some of her favorite theatrical credits include: Nickie in Sweet Charity, Vera in She Kills Monsters, Charity the Angel in Anything Goes, Sheila Bryant in A Chorus Line and she was nominated for Best Supporting Actress in a Musical at the Kenny Awards for her role Elizabeth Benning in Young Frankenstein. Marissa has had the pleasure of being in two original workshops (Krampus a Winter Suite as the lead Eike and The America Project). Some of her concert credits include: "ITunes Remixed" Live in concert with Mandy Gonzales & Telly Leung at The Producers Club in NYC, "One Hand One Heart" Live in concert with Kara Lindsay and Telly Leung at the Wild Project Theatre in NYC and the "2016 ATA Performing Arts Opening Gala" Live in concert with Adam Pascal, Mandy Gonzales, Telly Leung, and Priscilla Lopez. Marissa is currently a student at the Groundlings Theatre & School. Marissa is also the social media intern for the Burbank International Film Festival and you can see her video content on their Instagram, TikTok and YouTube channel(@burbankfilmfest). When Marissa is not performing, she spends her time teaching. Marissa has taught dance, acting and voice for over 7 years at the ATA Performing Arts center and has taught dance, acting, and voice at Playground Academy for 2 years.
Nicole Friedberg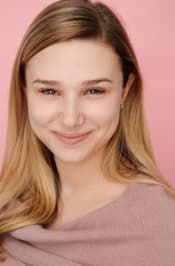 Nicole Friedberg is a writer and actor who identifies as a nerd and an old soul. Above all else, she is a storyteller who believes that telling stories — whether fictional or true — is how humans can affect change and start important conversations. As a storyteller, her mission is to provide people with escapes, new ways to look at the world, and connections that make them feel less alone. She believes that art is one of the biggest influences on the world and her life's purpose is to be an artist who wields that power to make the world a better place. Nicole — who will also respond to Nikki, or if your voice sounds like her mother's, Hershey, or Scout (her dogs' names) — was born and raised for most of her life in a small northern New Jersey town, where she first fell in love with performance through school plays. At 13, Nicole's family relocated to a suburb of Atlanta, GA, where she found comfort in writing assignments and at a local acting studio where she took classes in on-camera acting as she became acquainted with her new surroundings. After high school, she went to the University of Pittsburgh, where she received a bachelor's degree in creative writing and a double minor in French language and theatre arts. Nicole is thrilled to be embarking on her next adventure in LA and London for years one and two, respectively, of her MFA in Screen Acting program alongside her brilliant cohort. Nicole can be found on Instagram, @nicole.friedberg17, and at her website, nicolefriedberg.com.
Samantha Nedoroscik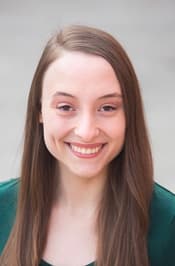 Samantha Nedoroscik is an actor whose most notable roles include Worcester in Henry IV Part I and Schwartzy in The 25th Annual Putnam County Spelling Bee, both of which were produced at her alma mater, Clark University. Samantha graduated magna cum laude with a B.A. in Theatre Arts, concentrating in Acting, and a B.A. in English from Clark University. Upon graduation, she began studying at The Hanover Theatre Conservatory under Wanda Strukus and Sharon Hart. Other notable roles include Aquata in The Little Mermaid, Cathy in DNA, and Frenchie in Cabaret. Born and raised in Massachusetts, she has always been engaged in the arts. She grew up studying ballet, tap, jazz, hip hop, break dancing, and gymnastics, competed in the beauty, model, talent, and photogenic divisions in the All American Girl and Boy Beauty Pageants, and began acting at the age of 13. After completing her first year of Oklahoma City University's MFA in Screen Acting Program in Los Angeles, Samantha is thrilled to begin her second year of the Program in London.