School of Visual Arts — Game Design & Animation
Join the exiting industry of game development with a degree in Game Design & Animation from Oklahoma City University. Study technology, artistry and art history as you develop skills to become a whole artist. Scroll below to learn more about our program, including the technologies we use, career and internship opportunities, and financial aid options. And don't forget: Every Game Design & Animation major at Oklahoma City University receives a $6,000 scholarship each year for up to four years — that's a total of $24,000 in aid that can stack with other academic and merit scholarships.
Skills and proficiencies
Graduates will be proficient in 3D animation and digital arts; game audio and music composition; experimental game design; interactive narrative and game storytelling; artificial intelligence in games; virtual and augmented reality; critical analysis of games, culture, and technology; and animation. Game programming and software engineering are also an option for the student to learn through our Computer Science department.
Technologies
Learn the latest software and hardware:
Software
Autodesk Maya
Blender
Houdini
Autodesk 3D Studio Max
zBrush
Unity 3d
Unreal Engine
Marvelous Designer
Adobe After Effects
Adobe Illustrator
Blender
Cinema 4D
Substance Studio/Painter/Designer
Adobe Photoshop
Adobe Premiere Pro
RealFlow
Autodesk Revit

Hardware
VICON Motion Capture Lab
Oculus VR
VIVE VR
MagicLeap AR
Hololens AR
Wacom Tablets
Canvas Tablets
Alienware Computers
Macintosh Computers


Careers and internships
A Game Design & Animation degree allows you to enter various professional fields as a game artist, 3D animator, 3D modeler, character artist, cinematic animator, concept artist, texture artist, user interface artist, world or environment artist, mechanical mesh modeler, mechanical mesh animator or rigger, 2D background artist, art director, effects artist, lead artist, art director, storyboard artist, technical artist, and corporate training and development artist.
Job opportunities by category:
Game design
Character concept artist
Environmental concept artist
Video game level designer
3D modeler
Character rigger
Animation artist / motion capture
Programmer
Cinematographer
Animation
Storyboard artist
3D modeler / animator
Cartoonist
Sound designer
Character designer
Colorist
Matte painter
Cinematographer
Virtual reality and visualization
Scientific sisualization
Military simulation
Web designer
Education / training
Worship media
Architecture visualization
Product / industrial design
Television graphic artist
Required courses for BA in Game Design & Animation
Art core courses
ART 3563 ILLUSTRATION
ART 2063 DIGITAL PHOTOGRAPHY
ART 2263 CONCEPT DEVELOPMENT
ART 1143 DRAWING AND DESIGN I
ART 1003 ART HISTORY: SURVEY I
ART 3013 DRAWING II (FIGURE DRAWING)
Game Design & Animation courses
ART 1023 TECHNOLOGY FOR GRAPHICS
ART 2523 3D MODELING I
ART 2623 DIGITAL SCULPTING
ART 2823 TEXTURING, RENDERING, & LIGHTING
ART 2923 INTRO TO GAME TECHNOLOGY
ART 3523 ANIMATION PRINCIPLES
ART 3623 3D MODELING & ANIMATION II
ART 3713 HISTORY OF DESIGN
ART 3723 GAME DESIGN & ANIMATION STUDIO I
ART 3823 MOTION GRAPHICS
ART 4023 GAME DESIGN & ANIMATION STUDIO II
ART 4323 COMMERCIAL STUDIO PHOTOGRAPHY
ART 4223 GAME DESIGN & ANIMATION CAPSTONE
You Qualify for Financial Aid
If you have a 3.0 GPA or higher, you may qualify for Academic Scholarships from $8,000–$13,000 per year.
Advisory Board
Tim Wallace — Senior Hard Surface Artist at Respawn Entertainment
Formerly:
Lead Environmental Artist for Treyarch and shipped "Call of Duty: Black Ops 3." Also Lead Environmental artist for "Doom 4" for id software.
Projects he worked on:
"QuakeLive," "Return to Castle Wolfenstein," "DC Universe," "Rise of Nations," "The Punisher," "Terminator 3: Redemption," "Sphinx and the Cursed Mummy," "Crimson Skies," "Marvel: Ultimate Alliance," "X-Men Legends," "Empire Earth" and "Fight Club." His commercial work includes clients such as FOX television, "Teen Choice Awards," "Billboard Music Awards," SyFy, MTV, Spike and WB Kids.
He has 14 years of experience as a professional artist specializing in 3D modeling, texturing, and lighting of CG environments, props and characters for the video game and film industries.
Paolo de Guzman — Lead Surface Artist at Dreamworks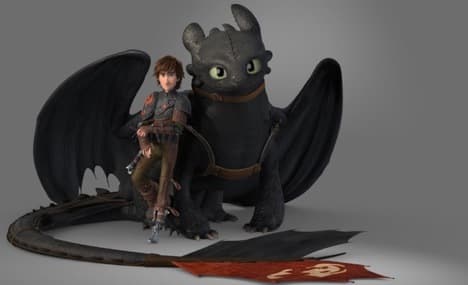 Projects he worked on:
"How to Train Your Dragon 2," "How to Train Your Dragon 3," "Rise of the Guardians," "Puss in Boots," "Monsters vs. Aliens," "Bee Movie," "Flushed Away," "Over the Hedge," "Shark Tale," "Reign of Fire," "Swordfish," Soarin' (Walt Disney World and Disneyland attraction), "The Kid," "Mission to Mars," "Fight Club," "Lake Placid," "EdTV," "Los Gringos," "What Dreams May Come" and "Titanic."
Studios he's worked for:
Dreamworks, Digital Domain