Our Mission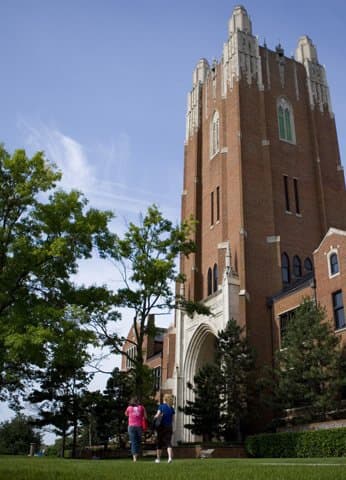 Oklahoma City University prepares all learners to Create, Lead, and Serve. We provide a diverse, inclusive culture committed to producing graduates who think critically and innovatively, communicate effectively, and use their knowledge and talents to make a local and global impact.
Oklahoma City University is committed to an education that:
Provides students with the skills and confidence to adapt to and excel in a complex and dynamic world
Invests continually in its students, staff, faculty, alumni, and programming to enrich academic and co-curricular offerings
Fosters partnerships within and beyond the university to enrich lifelong learning
Develops informed global citizens ready to engage with their communities and contribute to the world
Develops graduates who are ethical, highly employable professionals
Honors our United Methodist history and tradition of scholarship and service
Our Vision
Oklahoma City University will be an innovative academic institution with local impact and global reach and reputation. By providing a student-focused learning environment and an inclusive, values-centered culture that engages the community and the world, Oklahoma City University will be a university of choice for talented and high-potential students, faculty, and staff.