As Border Debate Ensues, Visiting Poet's Words Are Amplified
Posted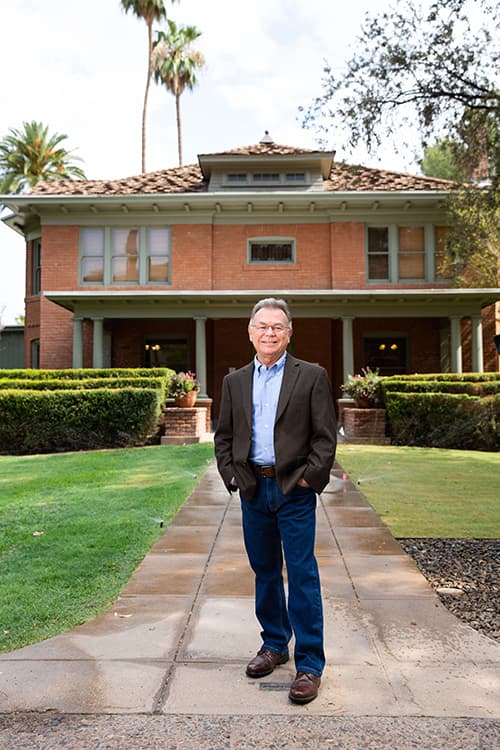 Oklahoma City University will host a national award-winning poet April 3 who has frontline experiences with the U.S./Mexico border debates.
Alberto Rios, winner of multiple honors for his poetry including the Walt Whitman Award and finalist for the National Book Award, will give presentations at 10 a.m. and 8 p.m. in the Kerr-McGee Auditorium in Meinders School of Business at N.W. 27th Street and McKinley Avenue. The evening presentation will be preceded by an open-mic reading for area poets at 7 p.m.
Ríos grew up in Nogales, Arizona, as a child of a Mexican father and English mother. He has called the border wall "the stopping of conversation." In one of his sonnets he states "the border used to be an actual place, but now it is the act of a thousand imaginations," to which Rios explained means "everybody has an answer for what we ought to do at the border, even if they've never visited it."
Many of his poems capture the everyday nuances of lives that straddle the U.S./Mexico border, as his publisher described as "lyric adventures, crossing boundaries as they move easily between cultures, languages, and sensibilities. Drawing upon fable, parable, and family legend, Ríos utilizes the intense, supple imagination of childhood to reveal essential relationships in all their mystery and wonder."
Ríos is an English professor and director of the Piper Center for Creative Writing at Arizona State University-Tempe. He has published 10 books and chapbooks of original poetry, three short story collections and a memoir. Among his notable poetry books are "The Dangerous Shirt," the 2007 PEN/Beyond Margins Award-winning "The Theater of the Night," the National Book Award finalist "The Smallest Muscle in the Human Body" and the Walt Whitman Award-winning "Whispering to the Fool Wind."
His memoir about growing up on the Mexico-Arizona border, "Capirotada," won the Latino Literary Hall of Fame Award and was designated the OneBookArizona choice for 2009. In 2014, Rios was elected to the board of chancellors of the Academy of American Poets. He is a former poet laureate for Arizona. Books will be on sale at the OCU presentations. For more information visit OCU's Center for Interpersonal Studies through Film & Literature website at okcu.edu/film-lit.