Business students help with volunteer tax filing service
Posted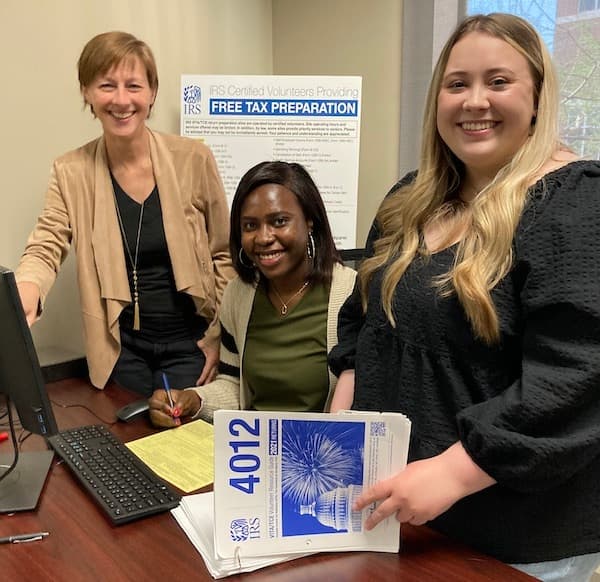 Business accounting major Solange Bobga and accounting graduate student Natalie Henry participated in the Meinders School of Business VITA (Volunteer Income Tax Assistance) site during tax season, under the guidance of accounting professor Dr. Robin Walker.
The group prepared approximately 75 federal tax returns and 75 state tax returns. Additionally, they advised 10-15 individuals who did not qualify for the services.
The VITA grant program is an IRS initiative designed to support free tax preparation services for the underserved through partner organizations. The service helps low- to moderate-income individuals, persons with disabilities, the elderly and limited English speakers file their taxes each year.
OCU's team worked from Feb. 1 to April 15, two to three days each week. Volunteers are required to go through IRS-provided training.
Many of their clients were referred through the Diversion Hub and TEEM nonprofit organizations.