Dance professor earns Outstanding Faculty Award
Posted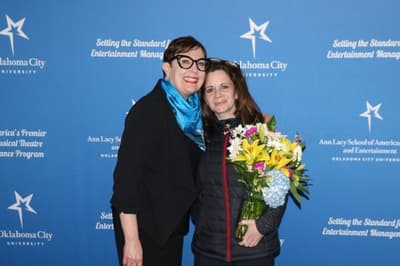 Dance professor Tiffany van der Merwe was named this year's Outstanding Faculty Award recipient.
Van der Merwe serves as artistic director of the OCU Star Dance Company, co-directs the Student Choreography Show, and is a member of the jazz, pedagogy and choreography faculties.
Van der Merwe is currently focusing the bulk of her research efforts toward investigating the current market needs in each of the major cities that employ dancers and entertainers. The research includes interviewing casting directors, dance captains, working performers and alumni on the industry's expectations of hirable performing artists, teachers, choreographers and managers.
Each year, the Outstanding Faculty Award Committee calls on the student body, staff and faculty for nominations of faculty members whose teaching, scholarship and service to the university and professional community are deemed exemplary.