Film Series Shines with Japanese Drama
Posted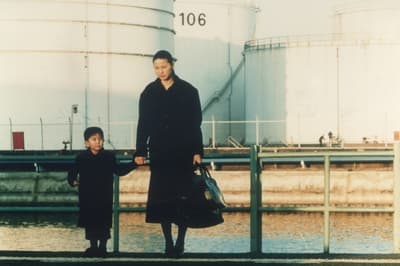 Oklahoma City University Film Institute will continue its 37th annual international film series at 2 p.m. Jan. 20 with Hirokazu Kore-eda's "Maborosi."
The screening is free to the public in the OCU Film Institute's new spring venue, Norick Art Center, 1601 NW 26th St. Free parking is available to the west and north of the building.
Considered the heir apparent to the great Japanese director Yasujirō Ozu, Kore-eda presents his "quiet" cinema technique as he subtly examines the inner lives of his characters. Based on the story "Maborosi no hikari" ("Illusory Light"), the plot follows a young widow and mother as she moves from her lonely life in the bustling city of Osaka to pursue an arranged second marriage with a man in a remote fishing village. The village community and seaside landscape help her move through a complex emotional evolution.
The film encourages the audience to explore the nature of grief and healing, and the role of place in those emotional experiences. A review in The New York Times called it "a pictorial tone poem of astonishing visual intensity and emotional depth." "Maborosi" will be screened in Japanese with English subtitles.
---
"The Power of Place" serves as the theme of this year's series. More than just setting, place can be nostalgic or haunting.
"It may be mythic or menacing," said Tracy Floreani, director of OCU's Film Institute. "It can be as specific as a room in a house or amorphous as an entire watery landscape. Place informs our personal identities, familial and national identities. People connect to place, or feel displaced; fight for a place, or flee it."
A discussion about the film will follow the screening for those who wish to stay. For more information about the series, visit the Film Institute website at okcu.edu/film-lit.
Other dates and films in the series will include:
7:30 p.m. Feb. 6, Vincent Paronnaud and Marjane Satrapi's "Persepolis" (Iran/France)
2 p.m. Feb. 17, Ritwik Ghatak's "A River Called Titas" (Bangladesh)
7:30 p.m. March 6, Agnès Varda's "Faces Places" (France)
2 p.m. March 17, James Sheridan's "In America" (Ireland)
2 p.m. March 31, Michael Radford and Massimo Troisi's "Il Postino" ("The Postman") (Italy), in conjunction with the annual Thatcher Hoffman Smith Poet Series