Hall of Honor to welcome 4 new members
Posted
The 37th annual Oklahoma Commerce & Industry Hall of Honor will induct four new members during a luncheon at 11:30 a.m. Oct. 18 at the Oklahoma City Convention Center. This year's honorees are Clay and Louise Bennett with the Lifetime Achievement Award; Kristin Chenoweth with the Outstanding Achievement Award; and Chuck Hoskin Jr. with the Chairman's Award.
Oklahoma City University established the Oklahoma Commerce & Industry Hall of Honor to recognize business and community leaders who have made significant contributions to the growth and development of Oklahoma. It is located in the Meinders School of Business at OCU.
Corporate tables and individual tickets are available at okcu.edu/hallofhonor.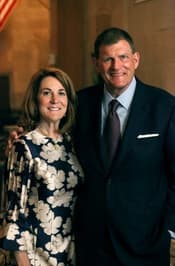 Clay Bennett is chairman of the ownership group of the Oklahoma City Thunder and its NBA G League team the Oklahoma City Blue. He is also chairman of Dorchester Capital, a diversified private investment company, and serves as an investor, officer and director of numerous business entities.
Louise Bennett serves as manager for Bennett Group and is on the board of directors for Dorchester Capital. She is a trustee for the foundation founded by her parents, E.L. and Thelma Gaylord. She is a former officer and director of OPUBCO. Louise and Clay Bennett have been married for more than 40 years and have three grown children and four grandchildren.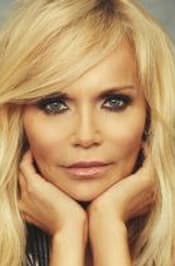 Chenoweth is an Emmy and Tony Award-winning actress and singer. Chenoweth's career spans film, television, voice-over and stage. In 2015, she received a star on the Hollywood Walk of Fame. She earned an Emmy Award for Best Supporting Actress in a Comedy Series for her role in "Pushing Daisies." She won a Tony Award for "You're a Good Man, Charlie Brown" and was nominated for her original role of Glinda the Good Witch in "Wicked." Chenoweth has been nominated for two Emmy Awards and a People's Choice Award for her role on "Glee."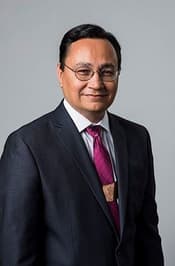 Hoskin serves as the principal chief of the Cherokee Nation, the largest tribe in the United States with more than 440,000 citizens. Prior to being elected in 2019, he was the Cherokee Nation's secretary of state and served as a member of the Cherokee Nation council.
Hall of Honor inductees serve as role models for business students, providing them with inspiration and encouragement as they pursue their roles as the next generation of business and community leaders. Melissa Cory, the school's director of executive and professional development, said the event is a celebration of major achievements in business.
"We are thrilled to honor this year's class of leaders who have made significant contributions to our state through their dedication and support of our community," Cory said.
Financial support for the Oklahoma Commerce & Industry Hall of Honor provides scholarships for Meinders School of Business students.
Read more about the honorees and ceremony at okcu.edu/business/hall-of-honor. For questions or to discuss corporate sponsorships, contact Cory at 405-208-5540 or [email protected].