Interim nursing school dean selected
Posted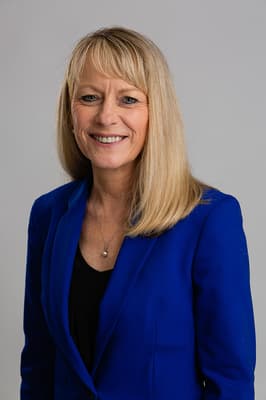 Oklahoma City University has named Gina Crawford as interim dean of the Kramer School of Nursing.
Crawford, who has been working with current Dean Lois Salmeron since last summer as an assistant dean, will begin her new role July 1, when Salmeron will transition to a faculty role. OCU President Martha Burger noted that Crawford's body of work with the nursing school made the selection an easy decision.
"Dr. Crawford has worked tirelessly to advance the Kramer School of Nursing, first as a professor, then as a doctoral student, and now as an administrator," Burger said. "She brings a wealth of real-world nursing experience and has seen how nursing schools work from various perspectives."
Crawford has many years of experience as an administrator and professor. She joined the nursing school as a full-time faculty member in 2012. As a family nurse practitioner, her primary teaching focus has been in the advanced practice program, for which she serves as chair.
Crawford is an accreditation visitor and an appointed member of the Evaluation Review Panel for the Accreditation Commission for Education in Nursing. She is also an appointed member of the Oklahoma Board of Nursing Advanced Practice Advisory Committee.
She has been a nurse for more than 30 years and a nurse practitioner since 2005. As a native of Okarche, Oklahoma, her passion has been in rural health care and increasing access to health care in underserved areas.
She holds several nursing degrees and certifications, including a doctor of nursing practice from OCU.
"I am honored to serve as interim dean and follow in the footsteps of leaders who have made a lasting impact at the Kramer School of Nursing," Crawford said. "I am excited about the future and exploring opportunities to expand our partnerships in the health care community. I look forward to developing collaborative relationships with the faculty, staff and students in the Kramer School of Nursing and the College of Health Professions."