OCU dancers will 'MOVE!' in spring show
Posted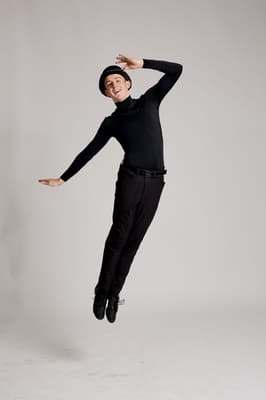 Oklahoma City University will premiere "MOVE! Dance for the World of Entertainment," the inaugural spring performance of the Star Dance Company from the Ann Lacy School of American Dance and Entertainment on March 9-11.
"MOVE!" will be performed at 8 p.m. March 9, 10 and 11 with a matinee showing at 2 p.m. March 11. All performances take place in the Kirkpatrick Auditorium in OCU's Kirkpatrick Fine Arts Center. For tickets, go to okcu.edu/tickets or call 405-208-5227.    
Infused with vibrant energy, the Star Dance Company's "MOVE!" honors the legacy of the Ann Lacy School of American Dance and Entertainment while embracing dance for the world of entertainment. More than 120 performers will illuminate the stage with vivid costumes, dynamic movement and contagious energy. A cheeky glance back to the roaring 1920s, a quick rub of Aladdin's lamp, a hip hop nod to the weekend, and a joyful tap dance celebration with champagne toasts promise light-hearted fun. Jazz hands will abound, toes will be pointed, sequins will sparkle and the Starettes kickline will make a glamorous appearance, leaving theatergoers joyfully high-stepping into spring. 
The Ann Lacy School of American Dance and Entertainment and the American Spirit Dance Company were founded by recently retired Dance Chair Jo Rowan and Dean John Bedford. The name American Spirit Dance Company was retired in honor of Rowan, but the Star Dance Company will continue OCU's tradition of exciting dance productions.  
OCU was the first dance program in America to offer degrees specializing in the entertainment dance forms of tap, jazz and musical theater. Dancers from across the country come to OCU every year to hone their craft and go on to successful careers in show business. Alums can be found performing, managing, choreographing and teaching all over the world. Look for them in Broadway shows, the Rockettes, television, film, cruise ships and concerts with musical artists.