OCU hosts 'Killers of the Flower Moon' author
Posted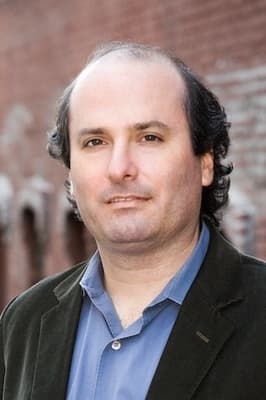 Oklahoma City University will host author David Grann for a public presentation at 7 p.m. Sept. 13 titled "Killers of the Flower Moon: the Arc of Justice." The presentation is part of OCU's Martha Jean Lemon Distinguished Speaker Series and will be held in the Freede Wellness Center on NW 27th Street and Florida Avenue.
Chief Geoffrey Standing Bear of the Osage Nation will introduce the guest speaker.
"Killers of the Flower Moon" swept the literary world upon its publication in 2017 as a shocking, dramatic true story of murder and injustice against a Native American tribe in northeastern Oklahoma. In the 1920s, Osage Nation citizens became some of the wealthiest people in the world after oil reserves were discovered in the territory on which they were forcefully relocated years before. Subsequent brutal killings followed, which became known as the "Reign of Terror," as Osage citizens were murdered to obtain control of their wealth.
In his lecture, Grann will illuminate how the struggle for Native American rights extends from the first contact with whites to the present day with Standing Rock. Grann highlights the saga of the Osage and documents how one of the most sinister crimes in American history connects to Native Americans' current fight to control their land and resources.
"Killers of the Flower Moon: The Osage Murders and the Birth of the FBI" spent more than 30 weeks on The New York Times nonfiction bestseller list, was a finalist for the National Book Award, and ranked #1 on Amazon's Single Best Books of the Year. The film adaptation is now in production with Martin Scorcese as director and starring Leonardo DiCaprio.
A writer for the New Yorker and a bestselling author, Grann is known for his compelling and irresistible stories. Whether crossing the ocean on a skiff or trekking for months through the Amazon, he immerses himself in his reporting to add pace and intensity to his stories. Grann has been called "the man Hollywood can't stop reading" by Entertainment Weekly, with four of his New Yorker articles adapted for the screen.
"The Lost City of Z" became a NYT bestseller and was adapted into a film in 2017. One of his New Yorker stories, "Trial by Fire," won a George Polk award for outstanding journalism and a Silver Gavel award for fostering the public's understanding of the justice system.
The speaker series at OCU is made possible by the Martha Jean Lemon Special Lecture Series endowment. It is supported by The Center for Interpersonal Studies through Film and Literature.