OCU hosts 'poverty abolitionist' for public presentation
Posted
Oklahoma City University will host Matthew Desmond, a Pulitzer Prize winner and New York Times bestselling author, for a presentation about extreme poverty and economic exploitation in America. The event will be held at 7 p.m. Sept. 12 in the Kirkpatrick Fine Arts Center, 2503 N. Blackwelder Ave. It is free to the public and part of the Martha Jean Lemon Distinguished Speaker Series.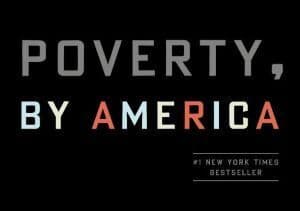 Desmond is the author of The New York Times bestseller and 2017 Pulitzer Prize-winner "Evicted: Poverty and Profit in the American City" and the newly released book "Poverty, by America." His presentation will shed light on the urgent challenges faced by marginalized communities and propose solutions to address the growing crisis.
OCU President Kenneth Evans expressed his desire to focus on battling poverty and homelessness in Oklahoma City soon after he took his post in 2021.
"Dr. Desmond's extensive research and profound insights have made him a leading authority on these subjects," Evans said. "I invite the community to come hear his innovative solutions to a crisis that affects so many in our city and state."
Poverty is a pressing issue that affects millions of individuals and families across the country – impacting 1 in 10 Americans. According to the U.S. Census Bureau's American Community Survey, Oklahoma has the 10th-highest poverty rate in the U.S.
Desmond's "Poverty, by America" illuminates the struggles faced by low-income earners and exposes the systemic issues perpetuating the crisis. The New Yorker calls the book "Urgent and accessible… Its moral force is a gut punch."
During his presentation, Desmond will delve into some of the root causes and will present innovative strategies with his mission to encourage the populace to become "poverty abolitionists."
Desmond will sign books immediately following the presentation. Books will be available for purchase. A resource fair in the foyer will follow the presentation as well, where area organizations will share information about how they're battling poverty-related issues.
For more information, visit okcu.edu/lemonlecture.
The speaker series at OCU is made possible by the Martha Jean Lemon Distinguished Speaker Series endowment. It is supported by the Jeanne Hoffman Smith Center for Film and Literature, Bank of Oklahoma and the Inasmuch Foundation.
Read more about Desmond at matthewdesmondbooks.com.