OCU hosts prominent playwright for annual Judaic studies lecture
Posted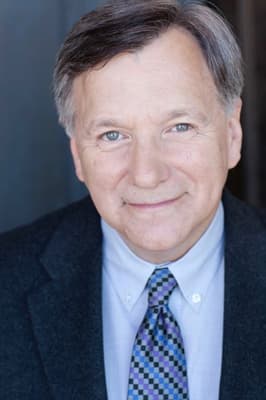 Oklahoma City University's annual Neustadt Lecture series will feature a presentation by playwright James Sherman at 1 p.m. Feb. 16 in the Bishop W. Angie Smith Chapel. The presentation will preview a staged reading of one of Sherman's plays with showings at 8 p.m. Feb. 18 and 2 p.m. Feb. 19 in the Kirkpatrick Fine Arts Center at NW 24 and Blackwelder Avenue.
Admission to the lecture, titled "The Jewish Art of Marc Chagall," and play, "Chagall in School," are free to the public as a collaboration with the Jewish Theatre of Oklahoma. A talkback featuring Sherman and director Linda McDonald will follow the plays.
The Chicago-based writer's new play is based on the real-life story of Jewish artist Marc Chagall and his dream of a free art school in his hometown of Vitebsk, Russia. After the Bolshevik Revolution in the early part of the 20th century, Chagall gathers noted artists and friends to help him form the People's Art School.
However, it isn't long before his dreams are complicated by conflicting ideas on the future of art and clashing personalities in the staff. When the man behind the most popular art movement of the time arrives to join the faculty, Chagall's abilities as administrator are tested in a fight for the artistic soul of the school.
Sherman was a theater student at Illinois State University before he began his professional career as a writer and performer with The Second City in Chicago. In 1985, he began his long association with the Tony Award-winning Victory Gardens Theater in Chicago and was a founding member of the Victory Gardens Playwrights Ensemble.
Sherman's plays have been published and are regularly produced by theaters throughout the U.S. and around the world. They include "Beau Jest," "Magic Time," "The God of Isaac," "Mr. 80%" and others. Sherman wrote and directed the movie version of "Beau Jest," starring Lainie Kazan, Seymour Cassel and Robyn Cohen.
Sherman teaches playwriting and improvisation at Columbia College Chicago and DePaul University. He has taught on the faculties of The Second City Training Center, Chicago Dramatists Workshop and Victory Gardens Theater, and was a visiting professor at the Korean National University of the Arts in Seoul.
He has received grants from the Illinois Arts Council and fellowships from The MacDowell Colony, the Ragdale Foundation, The Virginia Center for the Creative Arts, Byrdcliff Foundation and Yaddo.
Jewish Theatre of Oklahoma seeks to explore the rich social, cultural and spiritual heritage of the Jewish people through theatre-going experiences. For more information, visit jewishtheatreok.org.