OCU hosts Russian language summer camp
Posted
Oklahoma City University will host an immersion-style Russian language summer camp for high school and college students July 7-28, 2024, with pre-camp online classes starting in February. The summer camp will be followed by online synchronous Russian language classes from August to November 2024.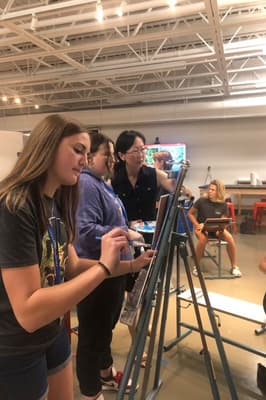 The STARTALK program is free for students and is funded through a National Security Agency grant for critical languages. The year-long program accepts 42 students who have completed at least a semester of Russian language at high school, college or through independent study. This requirement does not apply to heritage speakers of Russian.
The camp offers three levels of Russian: beginner, intermediate and advanced. Students will be placed in one of the groups based on their proficiency level.
Students from any U.S. state or territory may apply. Students in grades 9-12 and college students in their first two years of college are invited to apply.
Titled "Russian Language in the World: Diversity, Diaspora, and Global Contribution," the program aims to increase students' level of proficiency in the Russian language and introduce them to global Russian-speaking cultures around the world. Students will learn about the emigrant Russian-speaking populations in different countries, including the U.S., independent countries of the former Soviet Union, Eastern Europe, Latin America, and other regions of the world where there is a Russian-speaking diaspora.
From cooking diverse dishes to learning different dances to filming a video for the final performance, students will be immersed in an intense and interactive learning experience. All activities will be conducted in the Russian language. Students will take several field trips to nearby cities in Oklahoma, where they can meet other speakers of Russian, visit nearby museums and universities. The program includes career workshops in foreign service and other job opportunities connected to Russian language.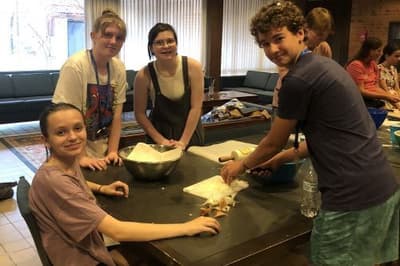 The cost to participating in the program is covered by the STARTALK Federal Grant. Tuition, housing, food, shuttle to and from the Will Rogers World Airport (OKC), and all field trips are provided at no cost to the students. Students are responsible only for their plane tickets and/or other travel costs if traveling by car. During the summer camp (July 7-28), students will live in a dormitory on the OCU campus. During the online pre-camp (February to May 2024) and post-camp parts of the program (August to November 2024), students will have weekly online synchronous Russian classes. Students are required to attend all three parts of the program.
Applications are being accepted online here. The early admission deadline is Nov. 25, 2023. The final deadline is Jan. 5, 2024. Students should apply early to increase their chances of admission.
Applicants will need to provide a recommendation letter. Select applicants will be contacted for a Zoom interview. All applications will be acknowledged. The program especially aims to reach underrepresented students who may not have opportunities to study foreign languages in their schools.
For more information, please contact Dr. Sabina Amanbayeva and Dr. Victoria Finney, the STARTALK program co-directors, at [email protected].