OCU presents Tony-winning 'In the Heights'
Posted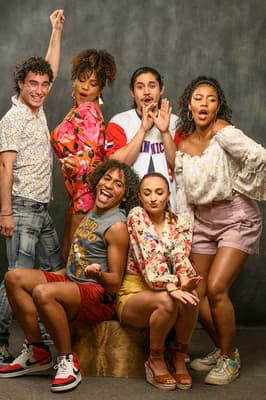 Lin-Manuel Miranda's debut musical "In the Heights" will be staged April 22-24 at Oklahoma City University, with a 36-member cast led by guest director and choreographer Luis Salgado of the Tony Award-winning Broadway production.
"The show is about community, it's about family, it's about home, and we invite everybody in the OCU area to be a part of this great experience," Salgado said. "Revisiting this musical at OCU is re-visiting a perspective of validation, self-worth and cultural pride. We get to go deep into the concepts of belonging, of being, of accepting, of searching for what home really is."
"In The Heights" will be presented on OCU's historic Kirkpatrick stage, 2501 N Blackwelder Ave., in three performances: 8 p.m. April 22 and 23, and 3 p.m. April 24.
"In the Heights" features music and lyrics by Pulitzer Prize-winner Miranda and a book by Quiara Alegría Hudes. The musical unwinds over three days, involving characters in the primarily Dominican-American neighborhood of New York City's Washington Heights.
The pioneering work — which won the 2008 Tony Award for Best Musical and was released as a feature movie in 2021 — melds musical styles from rap and hip-hop, to the Latin rhythms of salsa, merengue and samba, to Motown-inspired R&B, to ballads inspired by classics from Broadway's golden age.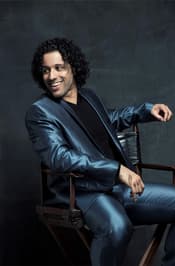 "Coming to Oklahoma, specifically to OCU, with a show like 'In the Heights,' is a great responsibility in today's world," Salgado said. "This show creates a space to celebrate the idea of representation, giving a voice to those unheard voices in our world. For me, it is a great honor to have been trusted by (OCU Music and Theatre) Dean Mark Parker to explore the potential of the artists inside this fantastic university."
Tickets ($14-$28) are available online at okcu.edu/tickets or by calling 405-208-5227. Following Broadway standards, masks are requested for audience members, backstage crew and staff. Proof of COVID-19 vaccination is not required.
A free director's talk will be held 45 minutes before each performance. Salgado will share insights before the Friday and Saturday performances, with Associate Director Claudia Mulet speaking before the Sunday matinee.
This year marks the 70th consecutive season for OCU's award-winning Oklahoma Opera and Music Theater Company, the world's oldest campus troupe devoted to both opera and music theater. OCU has won 11 National Opera Association production awards in the past nine years, and seven in the past four seasons.
For more information, go to okcu.edu/music.
Show credits
The 13-piece "In the Heights" orchestra is under the direction of Matthew Mailman. Eric Frei is vocal coach, with Jack Malm assistant music director and Rachel Whatley assistant vocal coach/pianist.
The creative team includes Claudia Mulet, associate director, and Alana Martin, associate choreographer. Laura Tapia is student assistant to the director.
Costume design is by Gabriela Bastidas, scenic design is by Jaime Dimas, lighting design is by Jack Beckey, and sound design is by Jacob Henry.
The cast features Annette Barrios-Torres (Angelí Peña understudy) as Vanessa; Adamaris Lopez (Audrey Logan and Alexandria Magaña, understudies) as Nina Rosario; Abigail Stephenson (Elizabeth Delgado-Savage, understudy) as Abuela Claudia; Angelí Peña (Brianna Sadofsky and Delgado-Savage, understudies) as Daniela; Cara Orlich (Cecelia Touzan and Grace McLean, understudies) as Carla; Elizabeth Ramirez (Magaña and Kyra Gomes, understudies) as Camila Rosario; Iván Moreno (César Carreño, understudy) as Usnavi de la Vega; Riordan Banks (Chris Ritchie, understudy) as Benny; Eli Nash (Owen Kelly, understudy) as Sonny; Julian Ibarra (Chance Ingalls, understudy) as Kevin Rosario; Rodney Thompson (Emma Noël, understudy) as Graffiti Pete; and Gabriel Lemus (Ibarra, understudy) as Piragua Guy.
In the Ensemble: Morgan Andrews, Emma Noël, Ellie Guzzano, Sophia Rodrigues Patterson, Audrey Logan, Elizabeth Delgado-Savage, Preston Bussell, Peyton Davis, Owen Kelly, Chance Ingalls, Catherine Garcia, Kyra Gomes, Alexandria Magaña, Grace McLean, Zibby Nolting, Hannah Souza, Brianna Sadofsky, Jordan Smith, Martina Theríault, Cecelia Touzan, Brandon Barskdale, César Carreño, Wesley Hodges, Chris Ritchie and Vangeli Tsompanidis.