OCU selects new business dean
Posted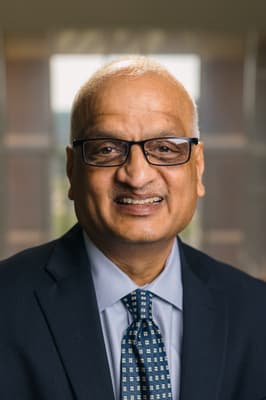 Oklahoma City University has named a new dean for the Meinders School of Business following a nationwide search.
Sri Beldona, currently a professor of management at the University of Dallas, will begin as Oklahoma City University's business dean on July 5, OCU President Kenneth Evans announced.
Beldona has worked at the University of Dallas since 2001, during which time he has served as associate dean for international initiatives and associate dean of academic affairs. In the latter role Beldona was responsible for introducing multiple STEM-designated programs, stackable degrees and microcredentials. Prior to his time in higher education, Beldona worked in the private sector as a vice president of strategic planning at a Fort Worth, Texas, brand marketing firm.
"Sri brings the right mix of business acumen, higher education experience and innovative thinking to our business dean position," Evans said. "His track record of developing and implementing a variety of educational programs and degree options will serve our student body, prospective students and the Oklahoma business community well."
Beldona holds a Ph.D. in business administration and a master of science degree in international business from Temple University in Philadelphia; a master of business administration degree with an emphasis in marketing from Pune University in India; and a bachelor of science degree in mechanical engineering from Gulbarga University in India.
At the University of Dallas, he has taught courses in global business, business analytics, market research and business statistics, with research appearing in prominent retail business, marketing, economics and management journals.
"I look forward to joining the Meinders School of Business and the Oklahoma City community," Beldona said. "The OCU students and business faculty play a key role in supporting and sustaining business in the region, and I hope to continue and build upon the Meinders legacy.
"I also wish to thank President Evans for this opportunity. I look forward to joining my new colleagues this summer."
Beldona will take over as dean from OCU business professor Russell Evans, who has served as interim business dean since July 1, 2021.
"I commend Russell for his leadership during this interim period," Kenneth Evans said. "The university community is thankful to him, notably for his recent efforts to establish a business education partnership with the Oklahoma City Thunder."
President Evans said he also wished to extend thanks to the business dean search committee, which helped facilitate the process of selecting the new dean.