OCU selects new nursing dean
Posted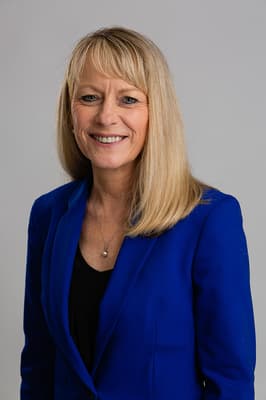 Oklahoma City University officials today announced interim nursing Dean Gina Crawford has been appointed as the full-time dean of the university's Kramer School of Nursing. The selection follows a nationwide search.
Crawford's professional career includes more than 30 years as a registered nurse, 17 years as a family nurse practitioner and 10 years at Oklahoma City University as a full-time faculty member, with seven of those years in leadership positions.
"Based on her track record as interim dean, the respect of her colleagues and her untiring passion for the health care profession, I'm confident in Dr. Crawford's ability to lead the nursing school into its next chapter," OCU President Kenneth Evans said.
Prior to assuming the interim dean role, Crawford was assistant dean and chair of the advanced practice program at the Kramer School of Nursing. Her clinical interests are in rural health care, primary care and increasing access to health care in underserved areas. In addition to her responsibilities at the nursing school, she is a peer evaluator for the Accreditation Commission for Education in Nursing and an appointed member of the Oklahoma Board of Nursing Advanced Practice Advisory Committee. She is also a member of multiple nursing and nurse practitioner organizations.
"I'm honored to accept this role and to continue the positive momentum we are building at the Kramer School of Nursing," Crawford said. "With the nation's ongoing nursing shortage, nursing education has never been more important. We embrace the mission of preparing the next generation of health care providers and educators."
Recent initiatives that have developed at the Kramer School of Nursing under Crawford's watch include the launch of new, fully online RN-BSN and master of science in nursing programs; the introduction of a new living-learning community for first-year residential nursing students; a partnership with Blue Cross Blue Shield of Oklahoma to support an on-campus summer nursing camp for high school students; and the awarding of a $37,000 grant from the Telligen Community Initiative to expand Latino representation in the nursing workforce.
OCU Provost Michelle Kiec said the list of initiatives points to Crawford's focus on keeping the Kramer School of Nursing growing and relevant in today's health care landscape.
"Dr. Crawford is the right choice to build on the legacy of the Kramer School of Nursing and to ensure the school and its faculty continue to play a vital role in the community's health care provider pipeline," Kiec said.
In addition to being a long-time OCU employee, Crawford is a graduate of the Kramer School of Nursing's Doctor of Nursing Practice program. She resides in Yukon and has two adult children and two grandchildren.