OCU sets graduation ceremonies
Posted
Oklahoma City University will confer nearly 500 undergraduate degrees and 250 graduate degrees during commencement ceremonies May 7 in the Freede Wellness and Activity Center. The undergraduate ceremony will begin at 11 a.m. and the graduate ceremony at 3 p.m.
The OCU School of Law will hold its hooding and commencement ceremony at 9 a.m. May 15 at the Chickasaw Bricktown Ballpark.
Adam Luck, CEO of City Care, will deliver the undergraduate commencement address and OCU finance professor James Ma, this year's Outstanding Faculty Award winner, will give the graduate address.
Dan Straughan, founding executive director of the Homeless Alliance, will receive this year's OCU's Servant Leader Award. The award will be presented at a later date.
The Rev. Chebon Kernell will be the guest speaker for the pre-ceremony baccalaureate service. Kernell is executive director of the Native American Comprehensive Plan of the United Methodist Church.
The Freede Center is located at NW 27th Street and Florida Avenue.
###
More about the guest speakers and honoree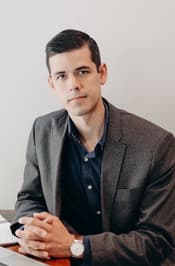 Adam Luck
CEO of City Care
Adam Luck is the chief executive officer of City Care, a non-profit organization seeking to empower people to fight against social injustice and extreme poverty. City Care has built and manages 115 units of permanent supportive housing in Oklahoma City, oversees the Whiz Kids program, and operates Oklahoma City's only low-barrier night shelter.
Luck is an Oklahoma native and left the state to serve five years in the U.S. Air Force as a Korean cryptologic linguist. He has a Bachelor of Science degree in global security and intelligence studies from Embry-Riddle Aeronautical University and a Master of Public Policy degree from Harvard University.
Luck has served under two administrations in appointed positions as a member of the Oklahoma Board of Corrections and more recently the Oklahoma Pardon and Parole Board where he served as chairman. He also serves on the board of trustees for the Center for Employment Opportunities, a national non-profit that provides comprehensive employment services to individuals with recent criminal convictions.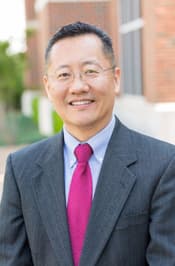 James Ma
Outstanding Faculty Award
James Ma is a tenured professor and the James Burwell Endowed Chair in Finance at OCU's Meinders School of Business. He started working at OCU in fall 2008, immediately after he earned his Ph.D. in finance. He was awarded the CETL Distinguished Achievement in the Innovation of Teaching and Learning Award in 2016, nominated for the CETL Excellence in Teaching Award for Full-time Faculty in 2010, and recognized by student athletes as a faculty member who "made a profound impact on their academic growth as a student" in 2011 and 2013.
Ma earned his Ph.D. from the Isenberg School of Management at the University of Massachusetts Amherst in 2008, where he also worked as a Lilly Teaching Assistant, business school Ph.D. representative and resident manager. He earned a master's degree in political science from the University of New Orleans in 1996 with research assistantship, and a bachelor's degree in political science from Beijing University in 1990. Ma also studied at the Yale School of Management from 1997 to 1998.
Prior to working at OCU, Ma worked as a certified international trade sales representative in China from 1990 to 1994, and a certified equity trader in New York City from 1998 to 2004.
He has published in leading international finance journals such as Financial Management, presented at numerous national and international conferences, and his research has been cited by top finance journals such as Journal of Financial Economics and Journal of Financial and Quantitative Analysis. His research has also been cited by leading business news media such as Bloomberg-Newsweek, CNBC and Wealth Magazine.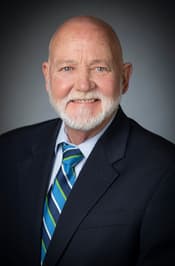 Dan Straughan
Servant Leader Award
A lifelong resident of central Oklahoma, Dan Straughan was born and raised in Oklahoma City and currently lives in Norman. He attended Putnam City schools and got both of his degrees from the University of Oklahoma.
Straughan became the founding executive director of the Homeless Alliance in 2004 after a seven-year career at the United Way. The Alliance works to build the community's capacity to care for the homeless. The Alliance has developed and implemented a networked computer database that allows agencies serving the homeless to share data on clients, developed and implemented community standards for homeless shelters, built the WestTown Homeless Resources Campus, covering a city block filled with comprehensive services available for the homeless and those at risk of homelessness. In 2021, the Homeless Alliance housed 2,700 people, served 8,226 guests 63,000 meals in their day shelter, and provided case management, employment and education through the innovative Curbside Chronicle program.