OCU's Art Gallery Hosts Photography Exhibit
Posted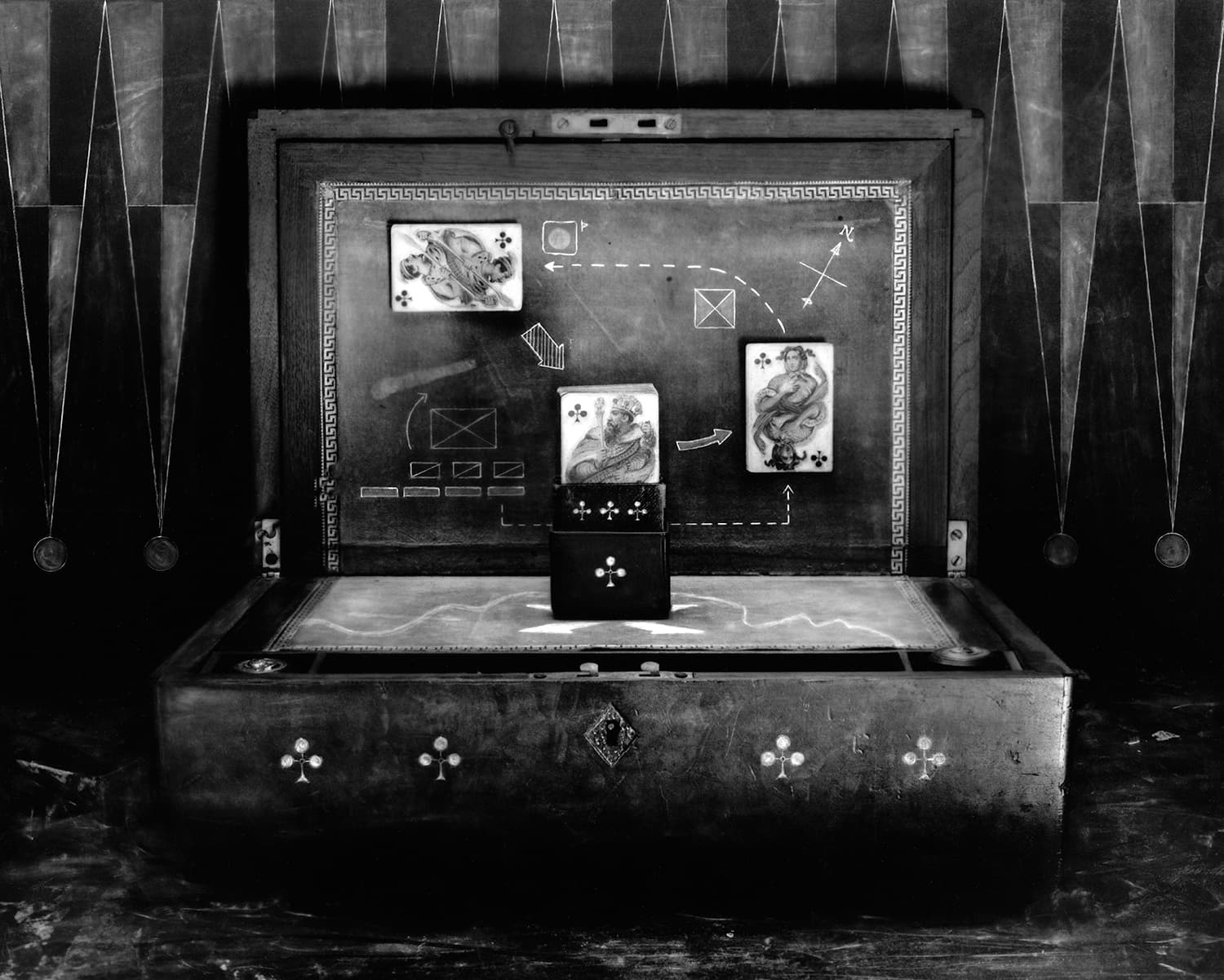 Oklahoma City University's School of Visual Arts will host an opening reception for "Undisclosed Image" from 5 to 8 p.m., March 11, at the Nona Jean Hulsey Art Gallery, 1601 N.W. 25th St.
The exhibition, which runs from March 9 to April 9, will feature five contemporary artists whose work questions and extends photography in surprising ways. Its title is a nod to the influential book "The Edge of Vision" by Lyle Rexer, which presents numerous artists working at the boundaries of lens-based practices, said Heather Lunsford, director of OCU's School of Visual Arts.
The show is curated by Andy Mattern. Artists include Brenda Biondo, Carol Golemboski, Meggan Gould, Martin Venezky and Ariel Wilson.
"In this time of ubiquitous images and familiar pictures, these artists find novel pathways to meaning through invention, play and subversion of the medium's long-held conventions," Mattern said.
Biondo, a Colorado photographer, uses traditional camera techniques to create new ways of looking at high-altitude atmospheric light and color. Her work has been exhibited around the country and published in numerous publications including The Wall Street Journal, The Washington Post, The Denver Post and Lenscratch. For her works in this exhibit, Biondo re-contextualized existing images in her digital archive. Each finished piece is a montage of cropped out-takes from hundreds of images shot during her two previous series, "Paper Skies" and "Moving Pictures." Her images were created by re-photographing a folded or cut print of a sky image in front of the actual sky.
"In other words, they are photographs of photographs held aloft," she said. "The series hints at the creative process behind a photographer's practice by alluding to the vast number of captured images that are 'rejected' by a photographer during editing."
Golemboski holds an MFA in photography from Virginia Commonwealth University and an MA in art from the University of Wisconsin-Madison. Golemboski's images have been published internationally in textbooks and notable photographic journals. She uses antiquated objects as metaphors in carefully staged scenes. For this project, Golemboski relies on darkness and metaphor and considers it, in part, an ode to the darkroom.
"In the summer of 2007, I went to the estate sale of a former magician and drove away with several boxes of magnificent props," Golemboski notes. "These objects promoted me to consider the common ground between photography and magic." She photographed the props, shooting double exposures, to reference the clichés of magic and tricks of traditional photography. "In the darkroom, I employed my own assortment of carefully crafted techniques – sandwiching negatives, incorporating photograms, and combining photography and drawing," she notes.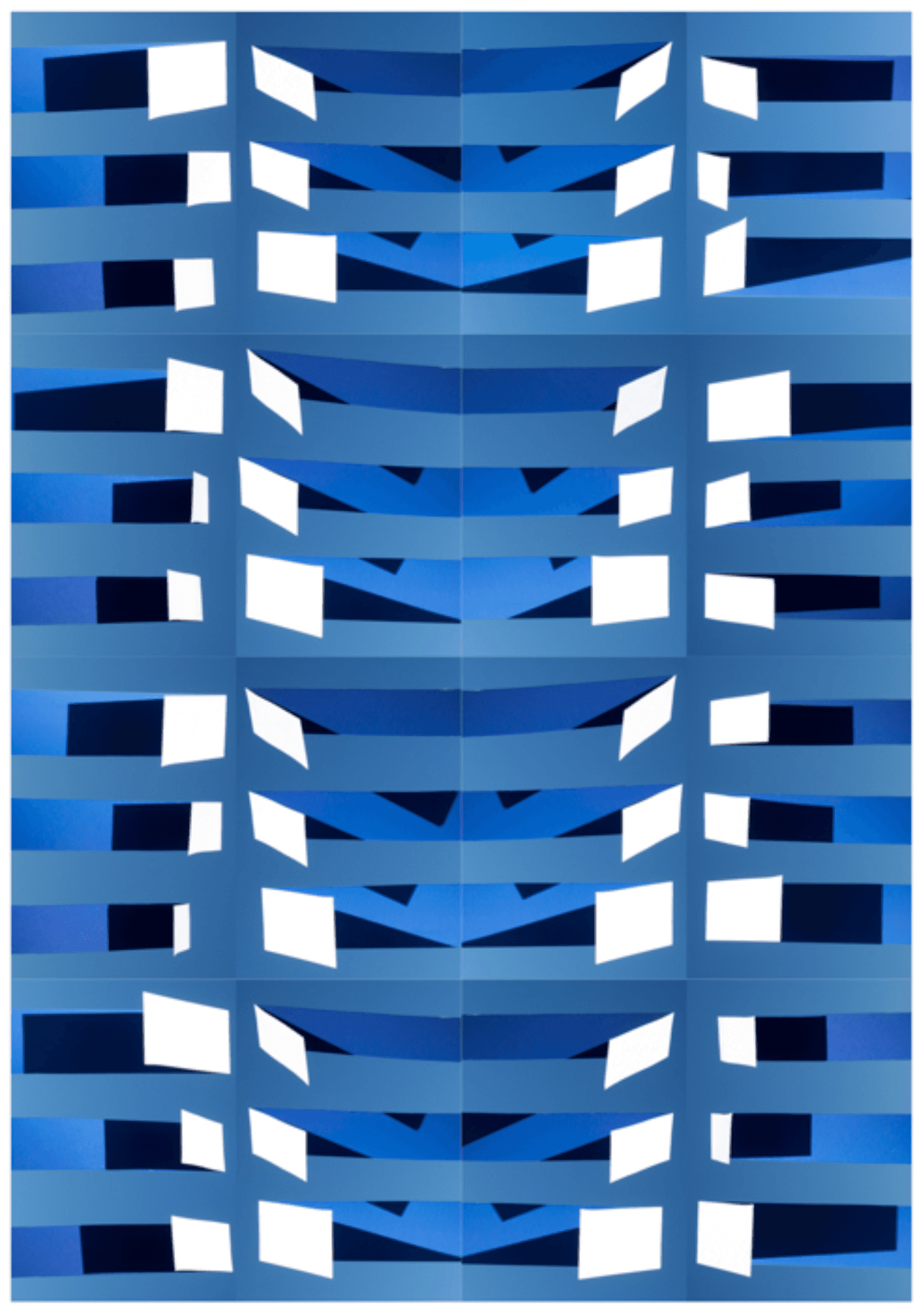 Gould is an associate professor of art at the University of New Mexico. She holds an MFA from the University of Massachusetts-Dartmouth, and a BA from the University of North Carolina at Chapel Hill. Her work has been exhibited widely in the United States and internationally, and is included in many private and corporate collections, as well as public collections, including the DeCordova Museum, the New Mexico Museum of Art, Light Work and the University of New Mexico Art Museum.
"My studio practice is a study in playful resistance, an attempt to infuse flexibility—and joy—into the often-rigid structures surrounding vision," she said. "I am deeply interested in the ways in which corporations shape our use of photographic technologies, from early Kodak to Epson, Adobe and Flickr."
Venezky is a photographer, artist and designer whose interest in process and abstraction has informed his recent investigations into the camera as a generative tool. He has produced large-scale photo installations for Adobe Systems and the San Francisco Arts Commission, among others. Venezky earned a BA in visual studies from Dartmouth College and an MFA in design from Cranbrook Academy of Art.
He describes his work as a form of photographic science fiction. "These images are pieced together from material and light studies that I perform on scavenged and disassembled tools, toys, materials and appliances," he noted. "I am interested in how the camera crunches these small parts down further into gestures of light and elements of structure."
Wilson teaches photography as visiting faculty at Marshall University in West Virginia. She holds an MFA in photography from the University of New Mexico and a BA in studio arts from Willamette University.
Wilson's "Becoming Neutral" images were sparked by her desire to make her own universal photographic standard of 18% grey without using black ink. In "Distinguishing from the referent," she photographs a curved piece of paper that drapes away from the wall and uses a variety of techniques to explore how the perception of depth and surface is confounded.
Admission to the gallery is free. Hours are 8 a.m. to 5 p.m. Monday through Friday. For more information, visit www.okcu.edu.