OKCU School of Law Presents Lectures on the Intersection of Health Care and Law.
Posted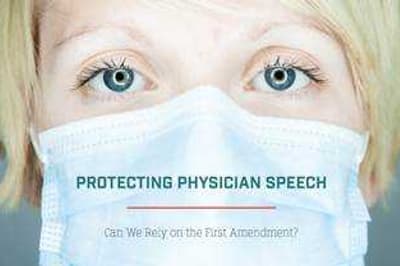 With the support of a sponsorship from INTEGRIS Health, Oklahoma City University School of Law will present its fourth in a series of lectures on the intersection of health care and law. The lecture, titled "Protecting Physician Speech: Can We Rely on The First Amendment?" will be presented by professor Nadia N. Sawicki at 5:30 p.m. Jan. 26 at OCU Law's downtown campus.
One hour of MCLE (Mandatory Continuing Legal Education) credit will be available for members of the Oklahoma Bar Association.
"I hope to describe the new landscape of physician speech regulations, and provide a framework for understanding the boundaries of the state's constitutional power to control how physicians communicate with their patients," Sawicki said.
The physician-patient relationship has long been viewed as a sacred space for honest and confidential communication about matters relating to health, but increasing state regulation of physician speech has called this traditional model into question.
In recent years, many state legislatures have adopted laws prohibiting physicians from speaking with patients about controversial topics such as gun ownership, physician aid-in-dying, medical marijuana and abortion. As such laws proliferate, courts have struggled to apply the Supreme Court's limited guidance regarding the First Amendment principles applicable to physician speech.
Sawicki is a law professor at Loyola University Chicago as well as the academic director of Loyola's Beazley Institute for Health Law and Policy. An expert in health law and bioethics, Sawicki researches and publishes on issues relating to informed consent and patient decision-making, legal accommodation of personal and professional beliefs in a pluralistic society, and the authority of state medical boards to define the scope of ethical medical practice.
The INTEGRIS lecture is free to members of the public and registration is encouraged through https://integrislecture.eventbrite.com.