Opera season begins with Puccini classic and American premiere
Posted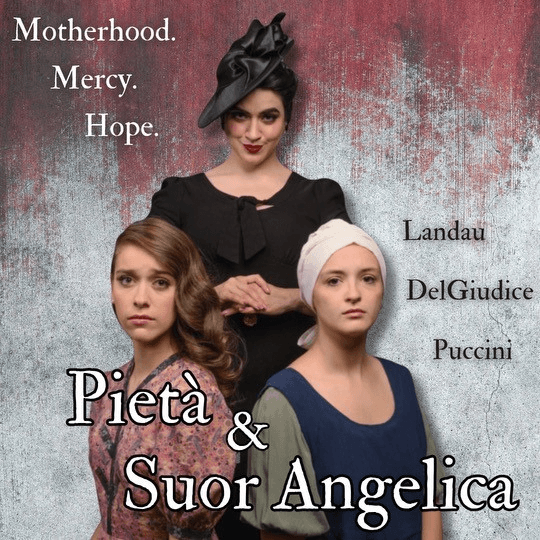 Oklahoma City University will present the American premiere of an opera inspired by and paired with a Giacomo Puccini classic in a Nov. 17-19 twin bill performed with a 50-piece orchestra.
OCU's Wanda L. Bass School of Music will present the U.S. debut of "Pietà," a contemporary work by Jack Landau and Andrea DelGiudice, followed by "Suor Angelica" by Puccini. Jan McDaniel will lead the opera orchestra.
"Suor Angelica" will be performed in Italian and "Pietà" in English, with projected supertitles, in three performances in the Kirkpatrick Auditorium. Showtimes are 7:30 p.m. Nov. 17 and 18; and 2 p.m. Nov. 19.
Tickets ($15-30) are available online at okcu.edu/tickets or by calling 405-208-5227.
The works focus on the lives, connections and imprisonment of three generations of women, exploring "the eventual meaning of motherhood, mercy and hope," said DelGiudice, guest director and co-librettist of "Pietà." She will present free pre-show talks 30 minutes before curtain of each performance.
"This double bill of 'Pietà' and 'Suor Angelica' is more than simply an update of Puccini's opera that is meant to appeal to contemporary sensibilities," an indieopera.com review noted after the work's 2021 Narnia Festival premiere. "By offering a more multifaceted take on the plot, audiences get to hear a plurality of voices… the issues brought to light by these operas are more nuanced, and the people they depict are much more real."
DelGiudice said Pietà's story is told through the perspective of young Editta and explores her connection to Suor Angelica (Sister Angelica).
"It is life's circumstances, which bring these two women together, and is at the heart of my work as a director," she said.
The composer praises DelGiudice's approach to "de-victimize old portrayals of female characters in opera."
"As a composer, it's my honor to write music that allows these characters to express the full complexity of their humanity, integrating contemporary musical theater techniques, and crossover into traditional operatic voices," said Landau, who will also be guest artist at OCU's weekly Project 21 Composers' Forum for music composition students.
The operas feature original costumes by Alyssa Couturier-Herndon, lighting design by Hal Piper, scenic design by Jason Foreman and choreography by Francesca Savone.
The productions will be preceded by an opening night dinner in the Bass Music Center atrium at 5:45 p.m. Nov. 17. Reservations are required and can be made by calling 405-208-5227.
For more information, visit okcu.edu/music.