Theatre inducts new Hall of Honor members
Posted
The Oklahoma City University School of Theatre will induct three new members into its Hall of Honor during a dinner ceremony Oct. 27 in the Bass School of Music atrium.
University alumnus Jeffrey Meek (BS Technical Theatre '95, MPA Technical Theatre '97), resident costume designer for Lyric Theatre; alumnus James Stuhlmiller (BA '78), who recently retired after 34 years as OCU School of Theatre technical operations manager; and Professor Emeritus Billie Boston, OCU's costume designer for 24 years, have been selected as the first of six inductees this year.
The School of Theatre Hall of Honor ceremony will kick off the 2022-23 OCU Homecoming festivities and will be held in conjunction with the opening night of the Lawrence Olivier Award-winning comedy "The Play That Goes Wrong." The play marks TheatreOCU's first co-production with Lyric Theatre, Oklahoma's official state theater.
"Just as the theatre industry is growing and changing, so are we at OCU, and we've renewed our commitment to ensuring that the sense of community we build doesn't end at graduation," said W. Jerome Stevenson, associate dean for the School of Theatre. "Each artist who shares their gifts with us is an important part of the OCU legacy and we are exceptionally proud to induct these extraordinary theatre makers into the Hall of Honor."
To purchase tickets to the induction ceremony dinner or to "The Play That Goes Wrong," contact the OCU box office by calling 405-208-5227 or go to okcu.edu/tickets.
"The Play That Goes Wrong"
Directed by Ashely Wells, "The Play That Goes Wrong" is a hilarious hybrid of Monty Python and Sherlock Holmes. It is set on opening night of "The Murder at Haversham Manor" where things are quickly going from bad to utterly disastrous. With an unconscious leading lady, a corpse that can't play dead, and actors who trip over everything (including their lines) this riotous farce proves the adage that whatever can go wrong, usually does.
The play will be staged at 8 p.m. Oct. 27-29, and at 2 p.m. Oct. 28 and 29 in the Burg Theater.
The play closed as a Broadway hit in 2019 and was named the Comedy Pick of the Season by The New York Times. It is scheduled to go back on tour in 2023 and is currently running off-Broadway at New World Stages.
More about Hall of Honor inductees
The Hall of Honor was introduced in 2013 to celebrate the contributions of distinguished alumni, former faculty and staff who have demonstrated a commitment to the continued growth and development of the OCU School of Theatre while making a significant impact on the local, state, national or international performing arts community.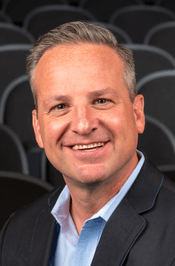 Jeffrey Meek serves as resident costume designer for Lyric Theatre of Oklahoma. His work has been seen across the country in the 2021 National Tour of "Merry Christmas Charlie Brown." Meek has also worked with the Point Theatre, Jewel Box Theatre, the Eastman School of Music, Colossal Studios, Reduxion Theatre Company, Casa Manana Theatre, Tulsa Opera, Stage One and Carpenter Square Theatre. He served nine years as principal costumer for the Ohio Light Opera and designed "A Very Merry Pops" for 17 seasons with the Oklahoma City Philharmonic. He is a 2017 Helen Hayes Award Nominee for his work with "James and the Giant Peach" at Adventure Theatre in Washington, D.C. His work can be seen in feature films including "Pearl Carter Scott," "Fingerprints" and "Agenda."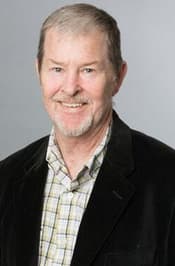 James Stuhlmiller served as the technical operations manager for the School of Theatre until this fall. He has worked as a designer for theater groups including Lyric Theatre of Oklahoma, the Oklahoma City Repertory Company and Carpenter Square Theatre as well as the Perot Theatre in Texarkana, Texas. He has designed scenery and lighting for a myriad of theater productions including plays, musicals, dance, opera and concerts. Some of the numerous productions include "Bonnie and Clyde," "Sweeney Todd: The Demon Barber of Fleet Street," "The Elixir of Love," "Biloxi Blues," "The Light in the Piazza," "Thoroughly Modern Millie," "Les Miserables," "Five Guys Named Moe," "The Fantasticks" and "Our Town." In addition to his work in scene design, James has lit many musicians in concert including Ray Charles, Don Mclean, Philip Glass, Taj Mahal and others.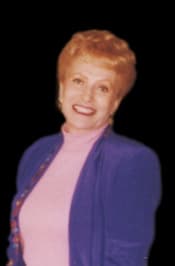 Billie Boston retired after 24 years as costumer designer with OCU. Her designs won the Excellence in Costume Design award from The Kennedy Center American College Theatre Festival twice. During her career, Boston has designed costumes for theatre, opera, ballet and major events across the country, including her work in the Sooner state at the Oklahoma City Philharmonic, Lyric Theatre of Oklahoma and Ballet Oklahoma. Boston's costume designs for "Little Shop of Horrors" have been used by Red Oak Music Theatre in Lakewood, New Jersey, and her costume designs for "Mame" were rented to Connecticut, starring Patrice Munsell. Her designs for "Carousel" have been used by the Mobile Light Opera in Alabama and by Jupiter Theatre in Juno Beach, Florida. She designed the Dolly costumes used by Joanne Worley in the Sacramento and the Houston's Tutts Theatre productions. Boston designed "Kiss Me Kate" and "Showboat" for the Opera House Theatre Co. of Willington, North Carolina, and "Phantom" for Music Theatre of Wichita. Boston has also designed for BBC Children's Theatre, the Winter Olympics skating events and the 1988 Miss America Pageant. She has earned the Leon Rabin Award for Costume Design of a Musical.