Transfer Admissions Counselors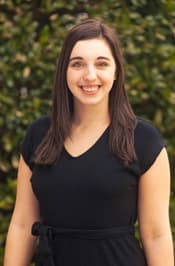 Monica Barrett

Associate Director of Admissions
Email: [email protected]
Phone: 405-208-5054 (call or text)
Territory: Transfer Nursing students, Transfer students receiving Military benefits
Monica Barrett is in her fifth year at Oklahoma City University as a staff member. She received Bachelor of Science and Master of Business Administration in Leadership from Oklahoma City University. Her goal is to make higher education more accessible through engagement and support. She looks forward to making the transfer process seamless and informative.
My Advice: Get involved in something. Find something you are passionate about and immerse yourself in it!
Schedule a time to meet with Monica
---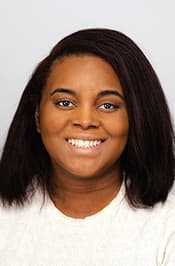 Daijah Anderson
Transfer Admissions Specialist
Email: [email protected]
Phone: 405-208-5051 (call or text)
Territory: Non-military transfer students
Daijah Anderson is a 2020 graduate and is currently studying to receive her Master's in Strategic Human Resource Development. She was working behind the scenes at OCU as an Enrollment Operations Specialist before becoming an Admissions Counselor. Daijah loves spending time with her loved ones and helping students on their journey to higher education.

My advice: Take your time to really find out what major you're passionate about. Explore new things and enjoy your journey. College offers a world full of opportunities.