Book discussion series showcases Native American culture
Posted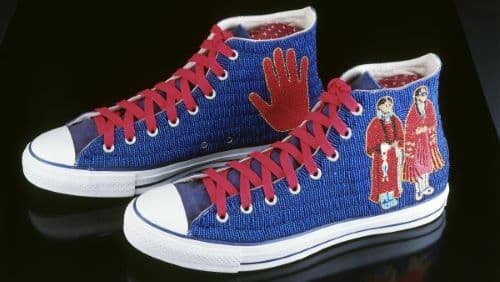 The "Let's Talk About It" book discussion series will return to Oklahoma City University this fall with the theme, "Native American Identity from Past to Present."
OCU's Jeanne Hoffman Smith Center for Film & Literature is hosting the series, with discussions set for select Tuesday evenings from Sept. 5 through Nov. 7 in the Walker Center on the OCU campus, room 151.
This season's series is funded by a grant from Oklahoma Humanities and is part of the National Endowment for the Humanities "A More Perfect Union" initiative.
"Participants in our program always tell us how much the books and conversations expand their understanding of other cultures and themselves," said Tracy Floreani, director of the center. "It's exciting to offer a series as part of a national project — and this is a list of really great reads."
The opening discussion at 7 p.m. Sept. 5 will be on the award-winning young adult novel "Firekeeper's Daughter" by Angeline Boulley, led by OCU Professor Emeritus Harbour Winn.
In carrying through the theme "Native American Identity from Past to Present," the discussion series features new works of fiction and creative nonfiction by living Native American authors. Developed by University of Oklahoma philosophy professor Brian Burkhart, the theme challenges the stereotypical and fantastical images and stories of Native people and explores modern Native American identity in all its diversity and complexity.
Books for the series may be borrowed free of charge on a first-come, first-served basis at OCU's Dulaney-Browne Library circulation desk. Participants are also welcome to join the sessions with their own books.
For more information on the series, visit okcu.edu/film-literature.
Series schedule:
Sept. 5, "Firekeeper's Daughter" by Angeline Boulley
Sept. 19, "There There" by Tommy Orange
Oct. 10, "The Removed" by OCU alumnus Brandon Hobson
Oct. 24, "Bad Indians: A Tribal Memoir" by Deborah Miranda
Nov. 7, "The Round House" by Louise Erdrich