OCU hosts Pulitzer Prize winner for spring poetry series
Posted
Oklahoma City University's 24th annual Thatcher Hoffman Smith Poetry Series will host public presentations by Pulitzer Prize-winning poet Jericho Brown.
Readings and book signings will be at 10 a.m. and 8 p.m. March 29 in the Kerr-McGee Auditorium of OCU's Meinders School of Business, N.W. 26th Street and McKinley Avenue. There will be an open-mic poetry session an hour before the evening presentation.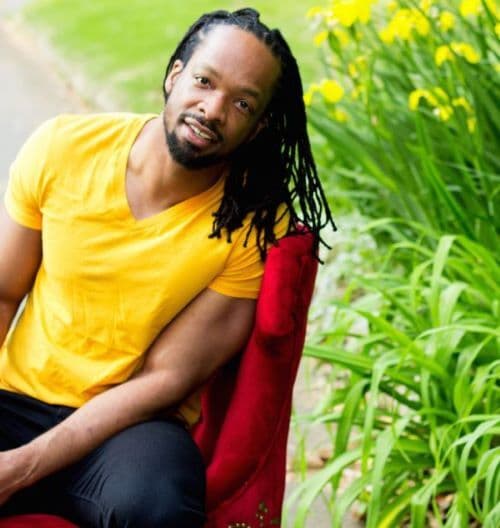 Brown has written four collections of poetry: "Please" (2008), "The New Testament" (2014), his Pulitzer Prize-winner "The Tradition" (2019) and the new Civic Dialogue Edition of "The Tradition" (2022). The Civic Dialogue Edition is intended to use his poetry as a spark for "deep and engaging community conversations" about society's urgent issues.
The New York Times Book Review on "The Tradition" noted: "In Brown's poems, the body at risk — the infected body, the abused body, the black body, the body in eros — is most vulnerable to the cruelty of the world. But even in their most searing moments, these poems are resilient out of necessity, faithful to their account of survival, when survival is the hardest task of all."
Brown is an associate professor and director of the creative writing program at Emory University in Atlanta. He grew up in Louisiana and worked as a speechwriter for the mayor of New Orleans before earning his Ph.D. in literature and creative writing from the University of Houston. He also holds an MFA from the University of New Orleans and a B.A. from Dillard University. He is the recipient of the Whiting Writers' Award and fellowships from the Radcliffe Institute for Advanced Study at Harvard University, the National Endowment for the Arts and the Guggenheim Foundation.
Samples of Brown's work are available on the Poetry Foundation website, poetryfoundation.org.
The event is made possible with financial support of the Thatcher Hoffman Smith endowment fund at OCU, Oklahoma Humanities and other forms of support from partners at the Oklahoma Writing Project, Full Circle Books and the Oklahoma Arts Institute.