OCU presents Irish poet/theologian
Posted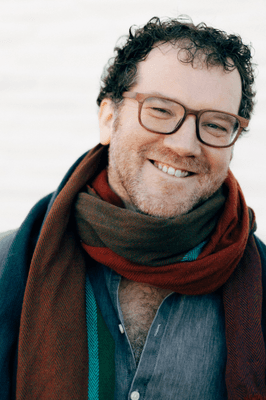 Oklahoma City University will host an evening of poetry and spirituality with esteemed Irish poet and theologian Pádraig Ó Tuama at 7 p.m. Oct. 26. The reading event, free to the public, will be held in the Meinders School of Business auditorium at NW 27th Street and McKinley Avenue.
Ó Tuama has been hailed for his compelling storytelling and remarkable ability to blend the sacred and the ordinary. He has captivated audiences worldwide with his introspective works exploring themes of love, conflict and the human experience. His artistry in weaving words and narratives has earned him critical acclaim and a dedicated following as he bridges the realms of poetry, theology and social justice.
During the reading event, Ó Tuama will showcase a selection of his poetry, engaging listeners with his enchanting delivery and thought-provoking insights that make poetry accessible to all. Ó Tuama gained millions of followers to his Poetry Unbound series during the COVID pandemic, which was part of Oklahoman Krista Tippet's On Being project.
Known for his eloquence in storytelling, OCU's Willson Lectures Director Leslie Long said Ó Tuama will take attendees on a poignant journey, inviting them to reflect on themes of community, forgiveness and the power of words to heal and unite.
"Pádraig Ó Tuama's unique ability to combine lyricism with spirituality creates a profound experience for anyone who engages with his work," Long said. "This reading event promises to be an evening of inspiration, reflection and deep connection."
Ó Tuama's literary contributions have gained international recognition, with his works read and published in media outlets including NPR, BBC radio and the Washington Post. He has also authored several celebrated books, including "In the Shelter: Finding a Home in the World," "Poetry Unbound: 50 Poems to Open Your World" and his most recent collection "Feed the Beast," which was described by fellow poet Jericho Brown as a reminder that poetry is a form of prayer. Attendees will have the opportunity to engage with Ó Tuama during a Q&A and book signing session following the reading, allowing for a deeper exploration of his creative process and inspirations. Books will be available for purchase from Full Circle Bookstore.
This event is made possible through the Thatcher Hoffman Smith Poetry Series and Willson Lectures endowments at OCU with support from Oklahoma Humanities. For more information about the reading, visit okcu.edu/film-lit.