The Wimberly School of Religion
When you study religion at Oklahoma City University, you will:
examine your own religion and other religious traditions and ask critical questions
explore issues of faith as it relates to the study of religion and ministry
prepare for ministry in local churches, non-profit organizations, or to attend seminary or graduate school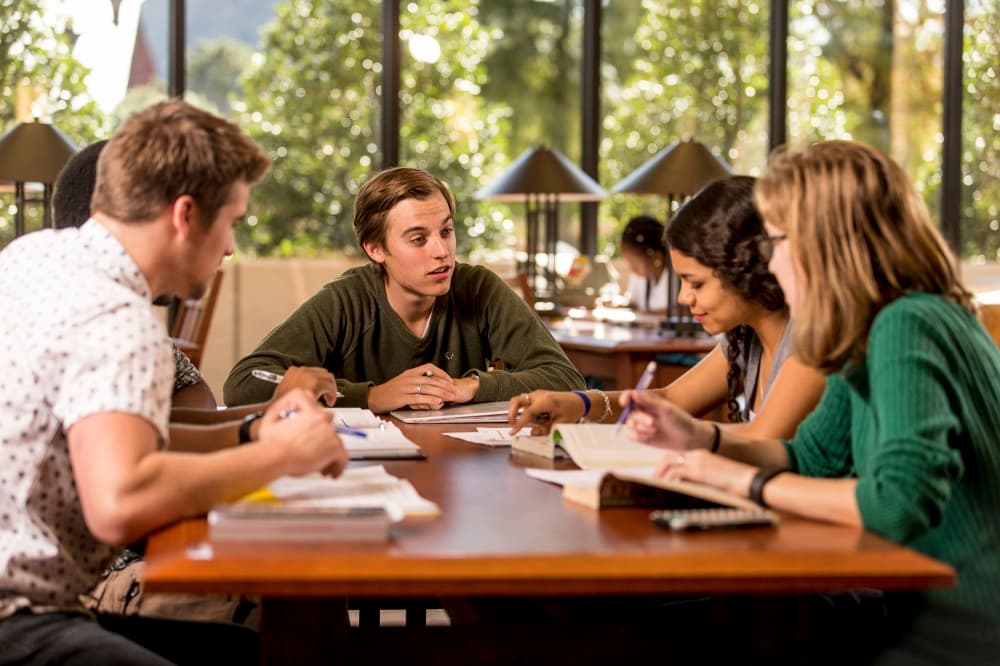 Religious Studies Major
Religion Minors
We have a 100% acceptance rate for students going on to seminary or graduate school, and a 100% employment rate for students going directly into the work force after college.

Scholarships
Our Bishop Scholarship and other scholarship opportunities make Wimberly School of Religion an affordable choice as you prepare yourself for a career of service to your church, your community and the world.
To apply for religion scholarships, begin by applying to the university. Make sure you select religious studies or youth ministry/religious education on the application. Be sure to indicate your religious affiliation or denomination so we can provide the best scholarship information for you!

Contact Us
Wimberly School of Religion
Oklahoma City University
2501 N. Blackwelder
Oklahoma City, OK 73106
P: 405-208-5284

Or email Leslie Long at [email protected].